---
FACIAL AND ORAL SURGERY CENTER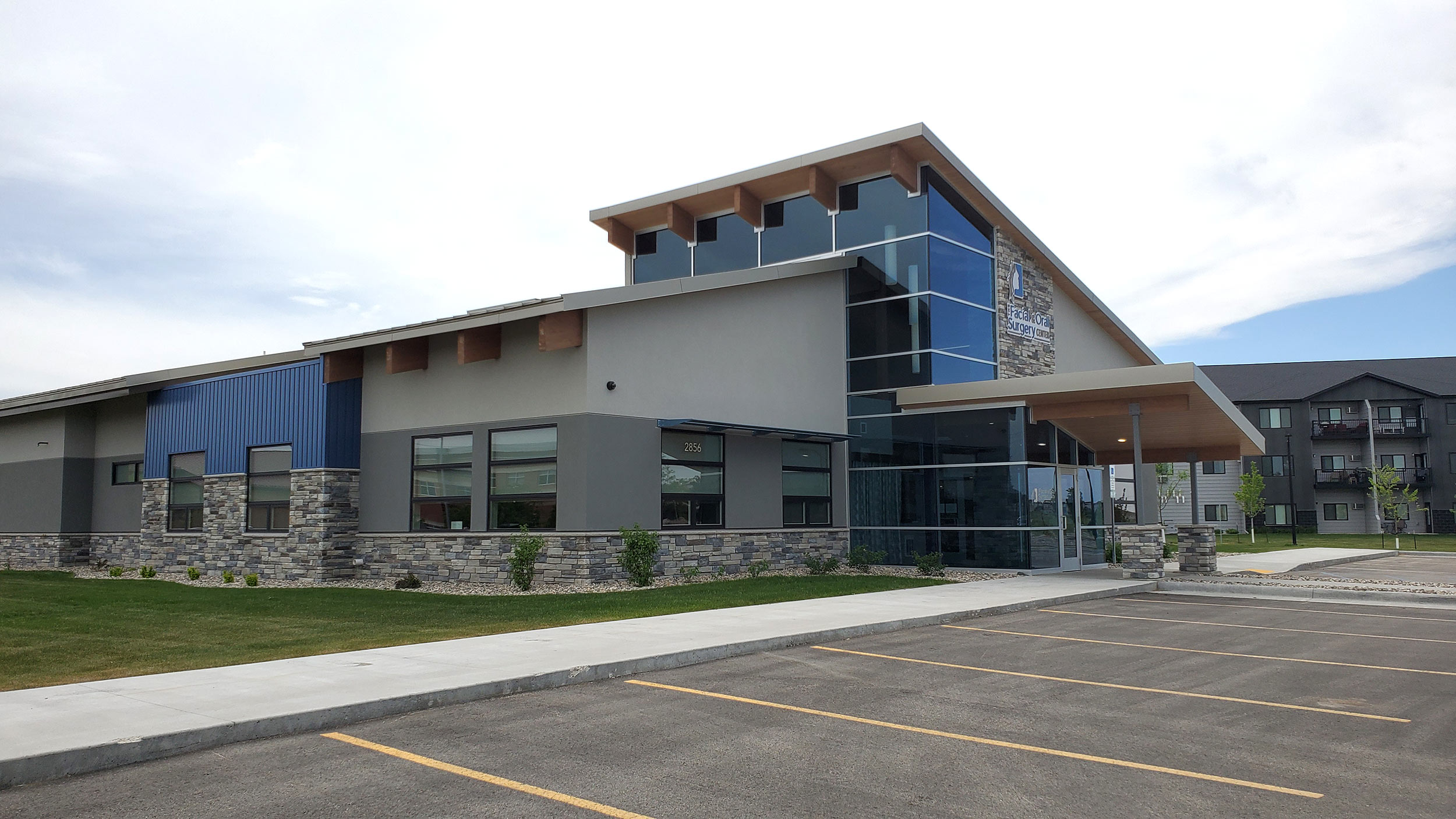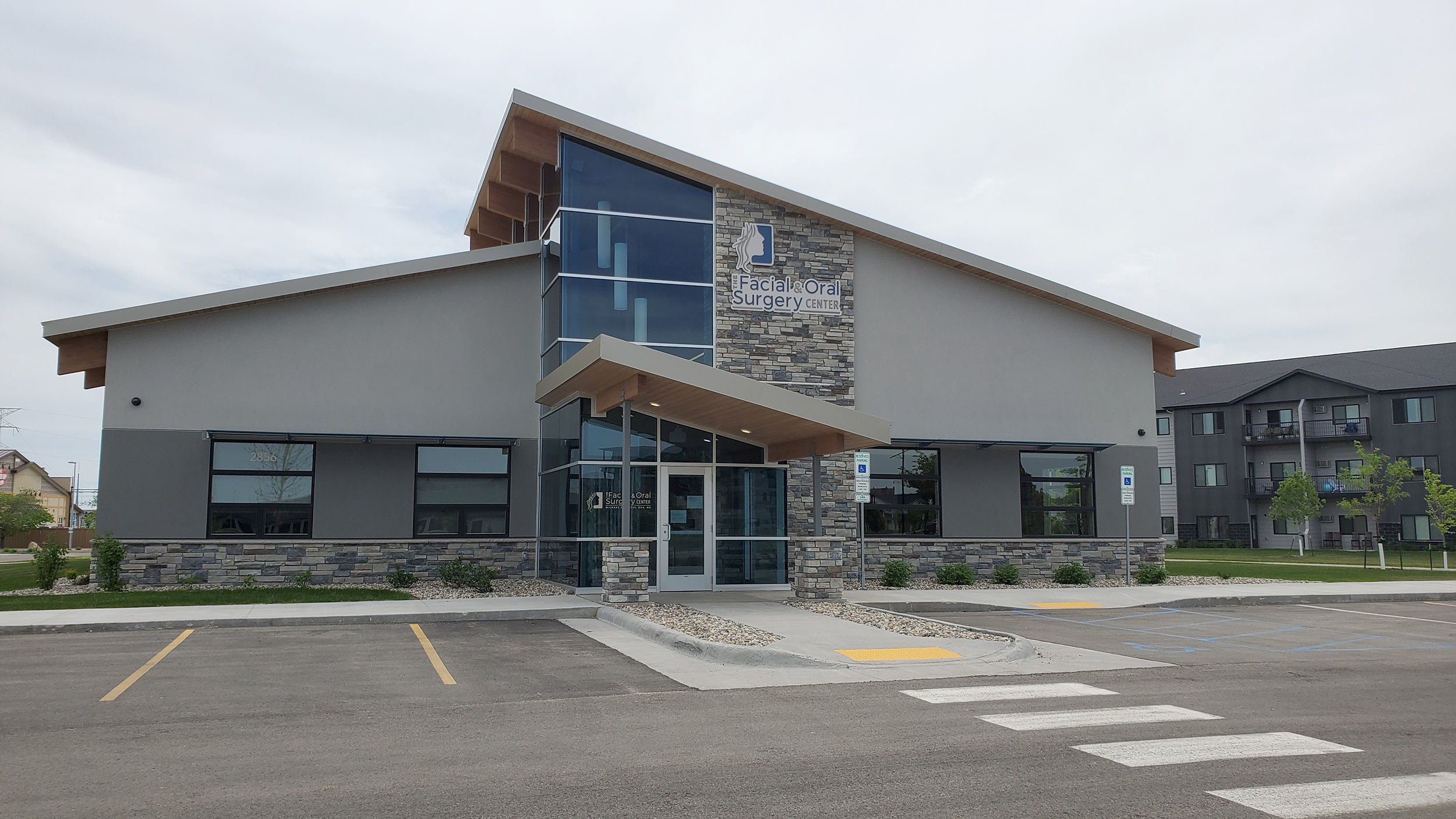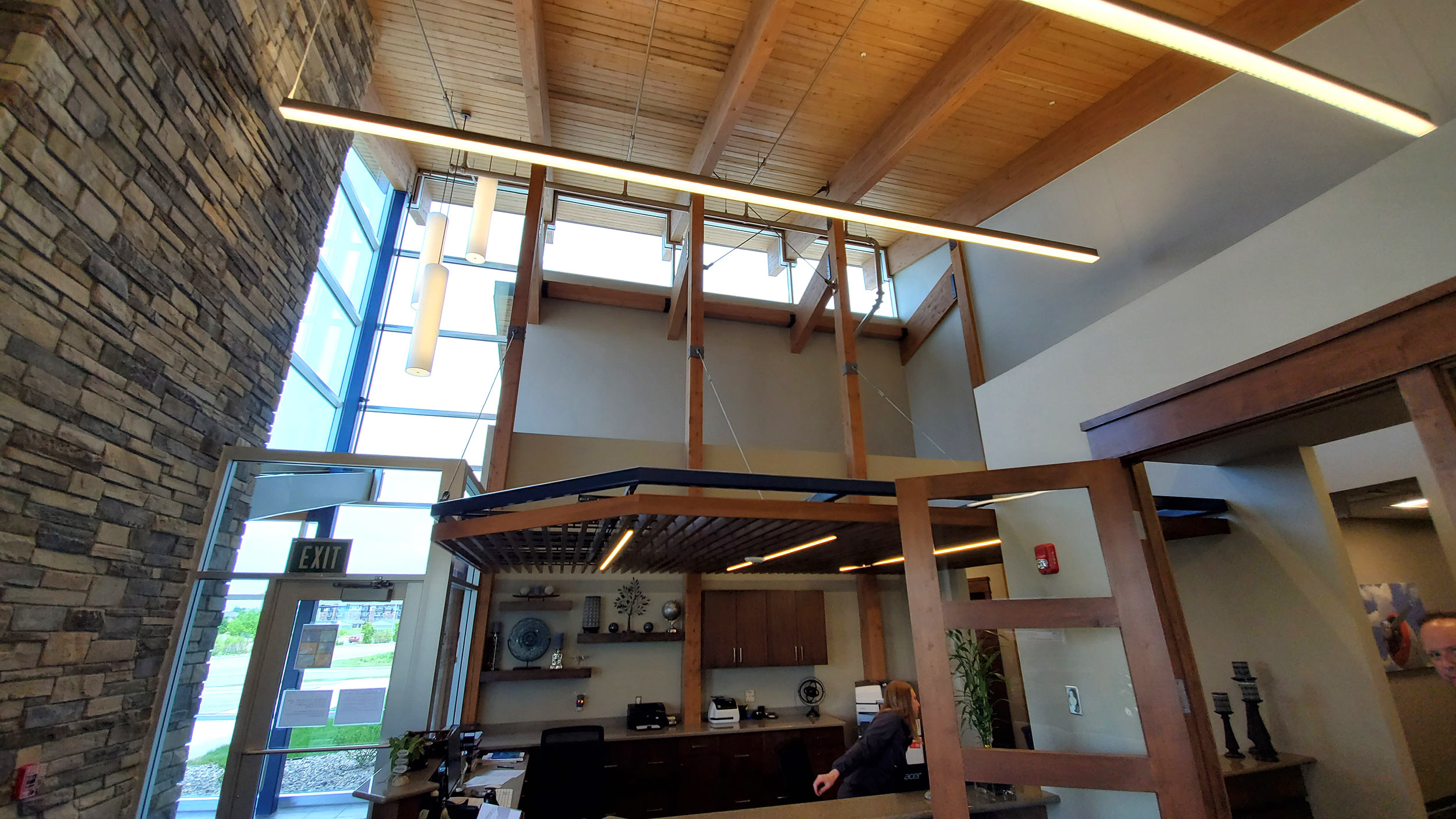 Facial Oral Surgery - Exterior 1
Facial Oral Surgery - Exterior 2
Facial Oral Surgery - Interior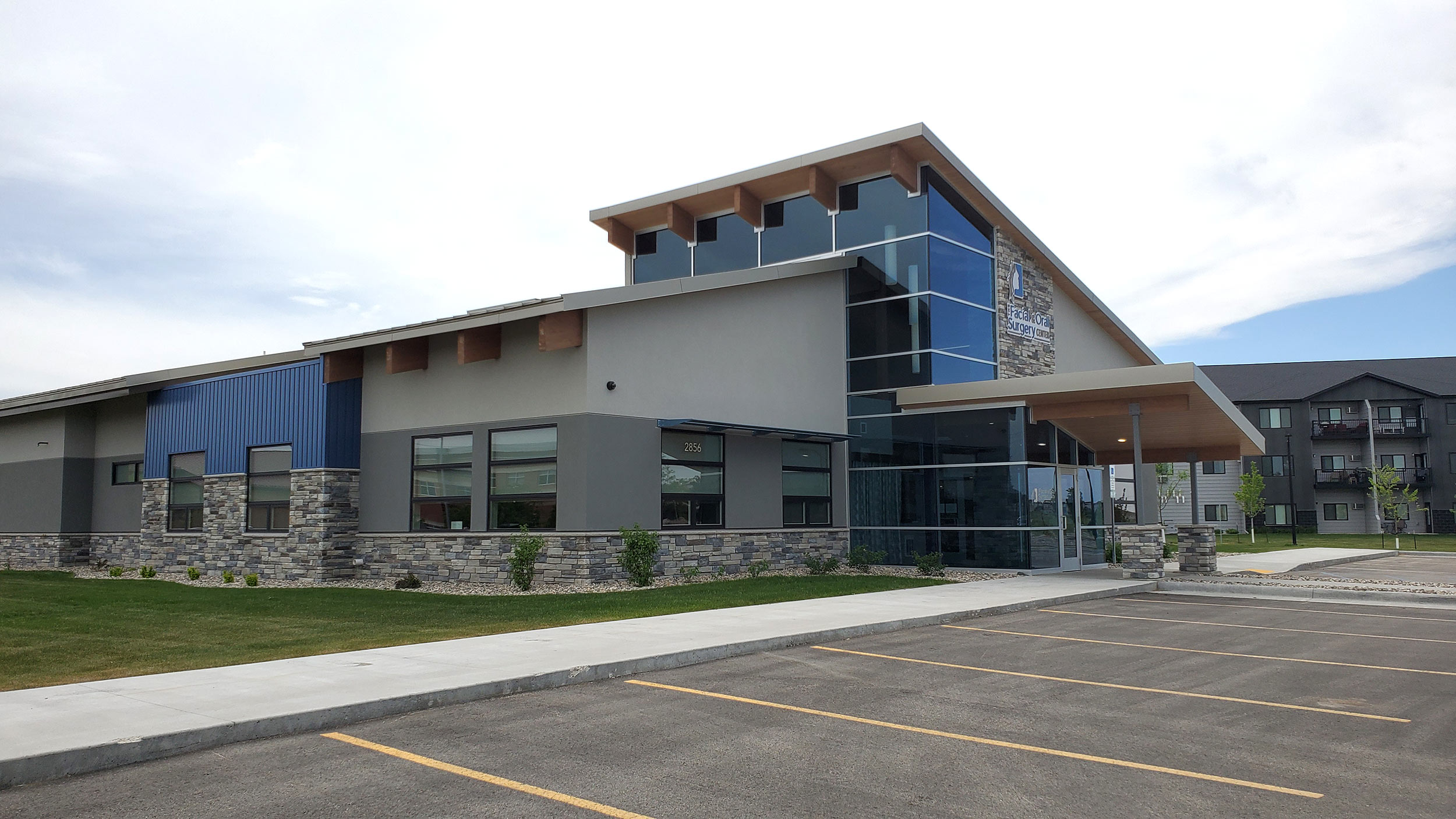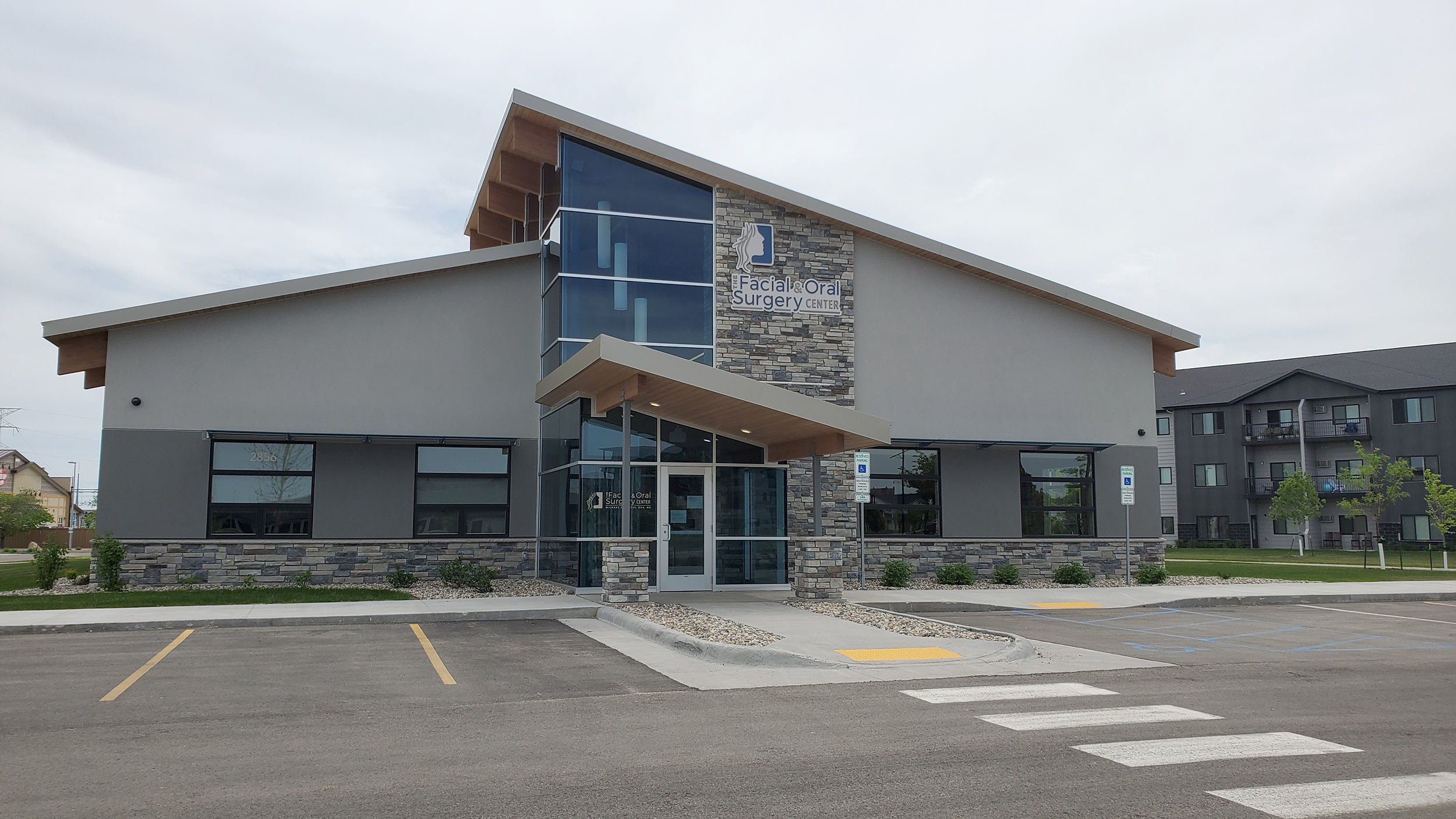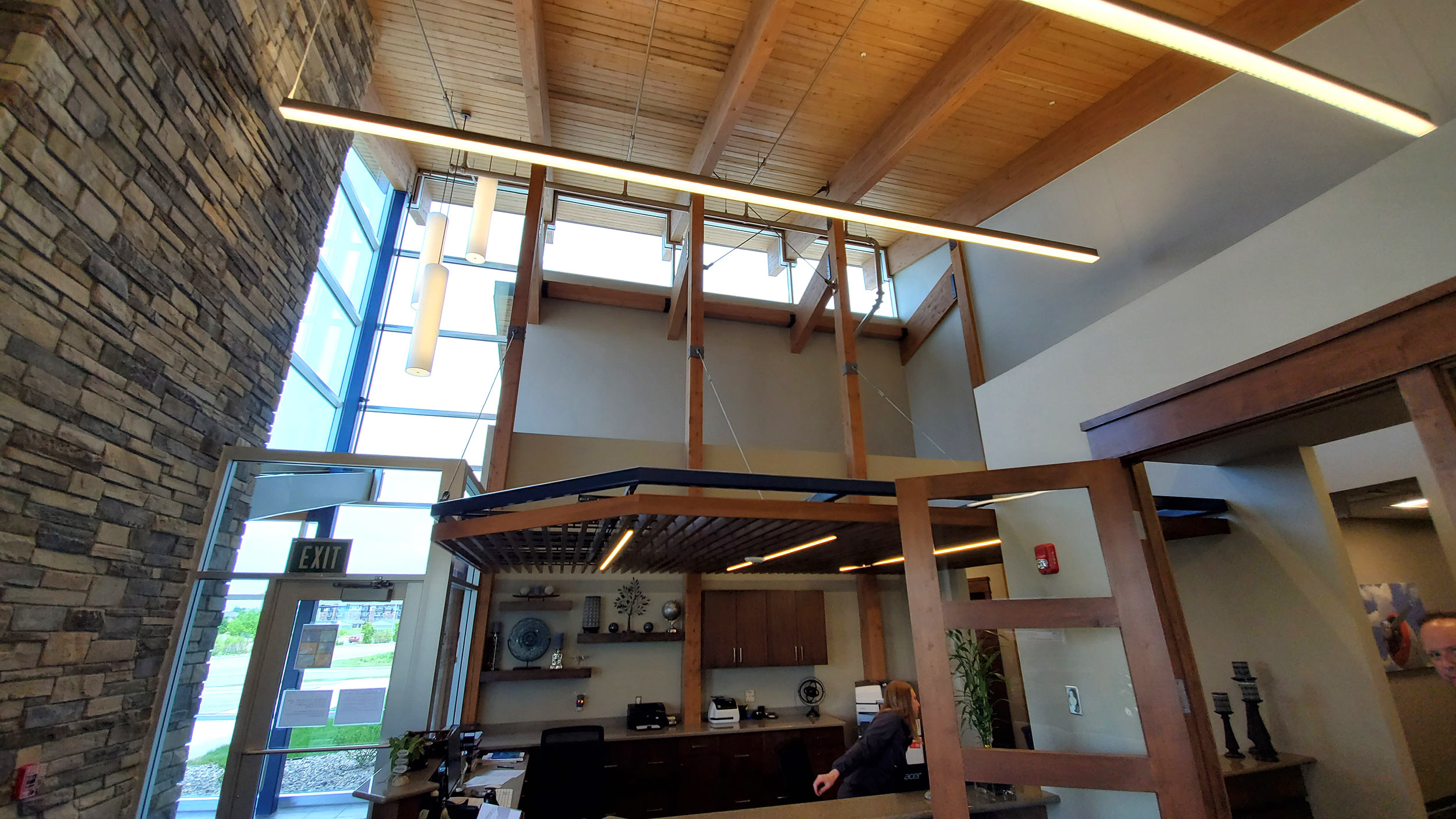 Location: Fargo, ND
Project Size: 7,000 SF
Project Cost: $2 Million
Completion Date: 2019
The Facial and Oral Surgery Center is for oral and maxillofacial surgery.
For the design, the primary objective was patient comfort and state of the art medical services.
The facility includes medical offices, a surgical suite, and procedural training center using natural material, offering tall open spaces with natural light in both clinical and recovery areas.
The most noticeable feature in this elegant wood structure is the impressive pitched glulam roof beams. Pre-engineered trusses and engineered wood beams and columns were also utilized to provide clear spans and open spaces. Strict deflection tolerances were maintained throughout the design of the building for sensitive medical and surgical equipment.
SIMILAR PROJECTS
1st International Bank & Trust
Santee Sioux Tribal Clinic
Hazelton Family Dentistry