---
NORTH DAKOTA STATE FAIR GRANDSTANDS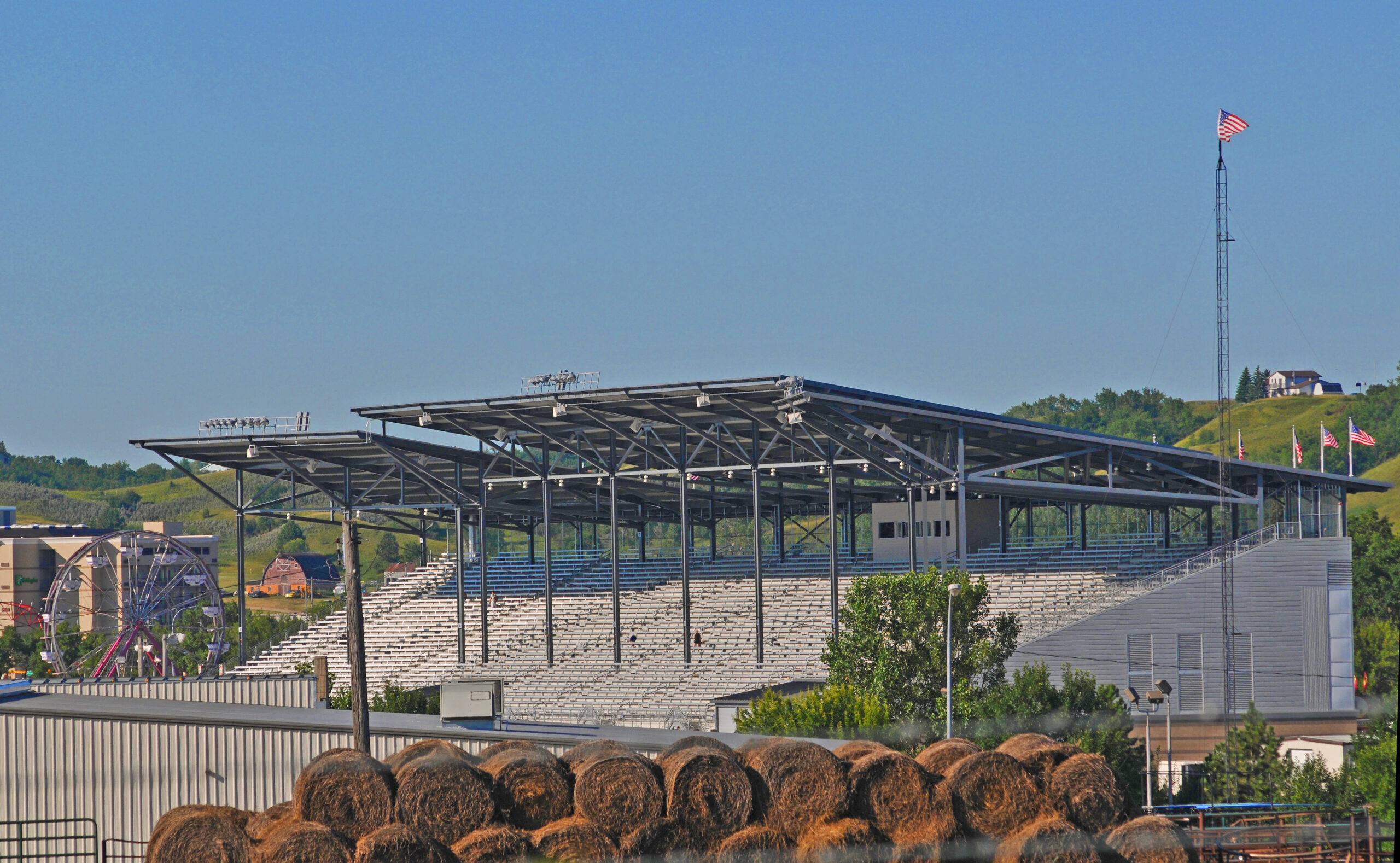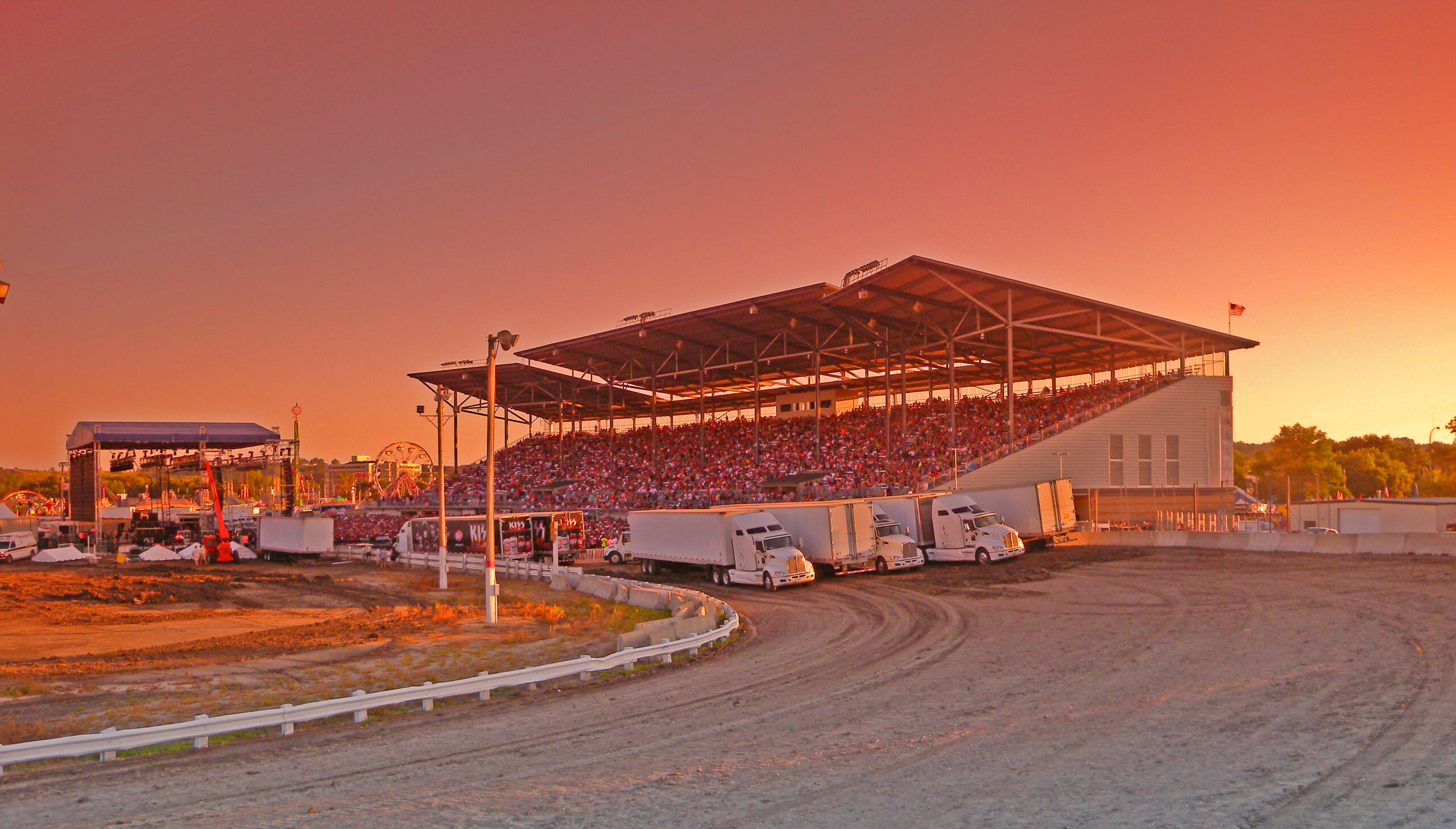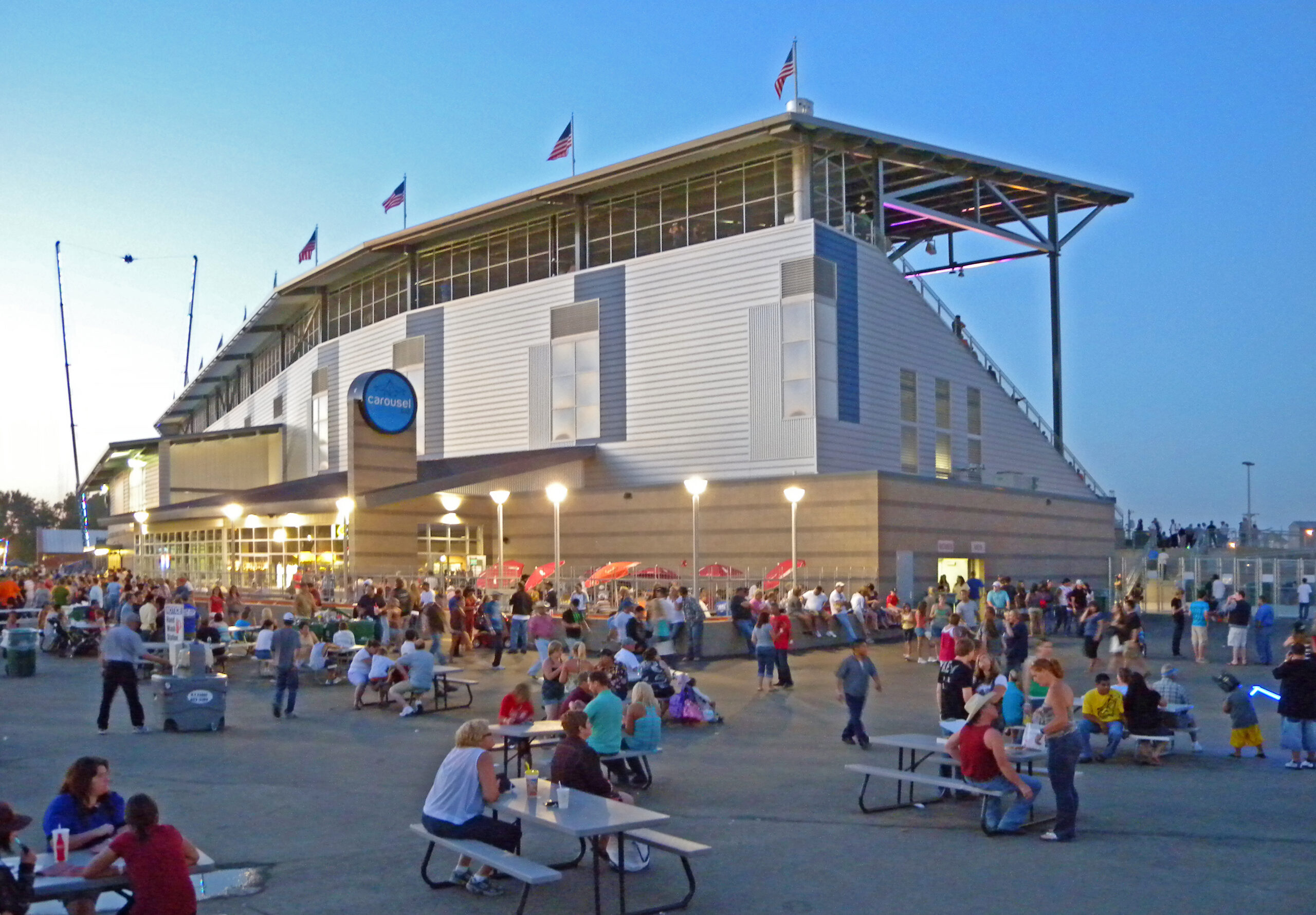 ND State Fair Grandstands – Seating
ND State Fair Grandstands – Track
ND State Fair Grandstands – Exterior Entrance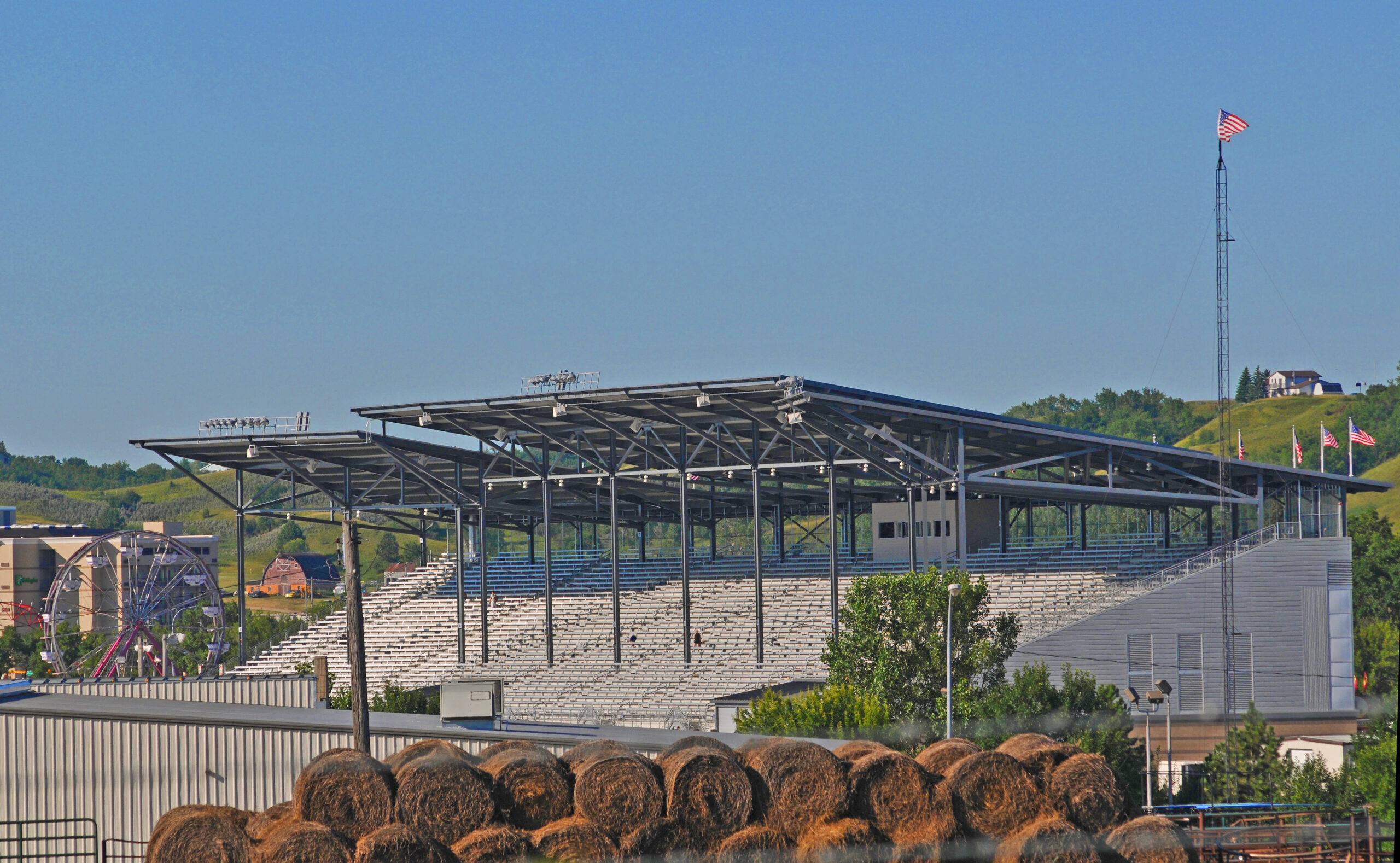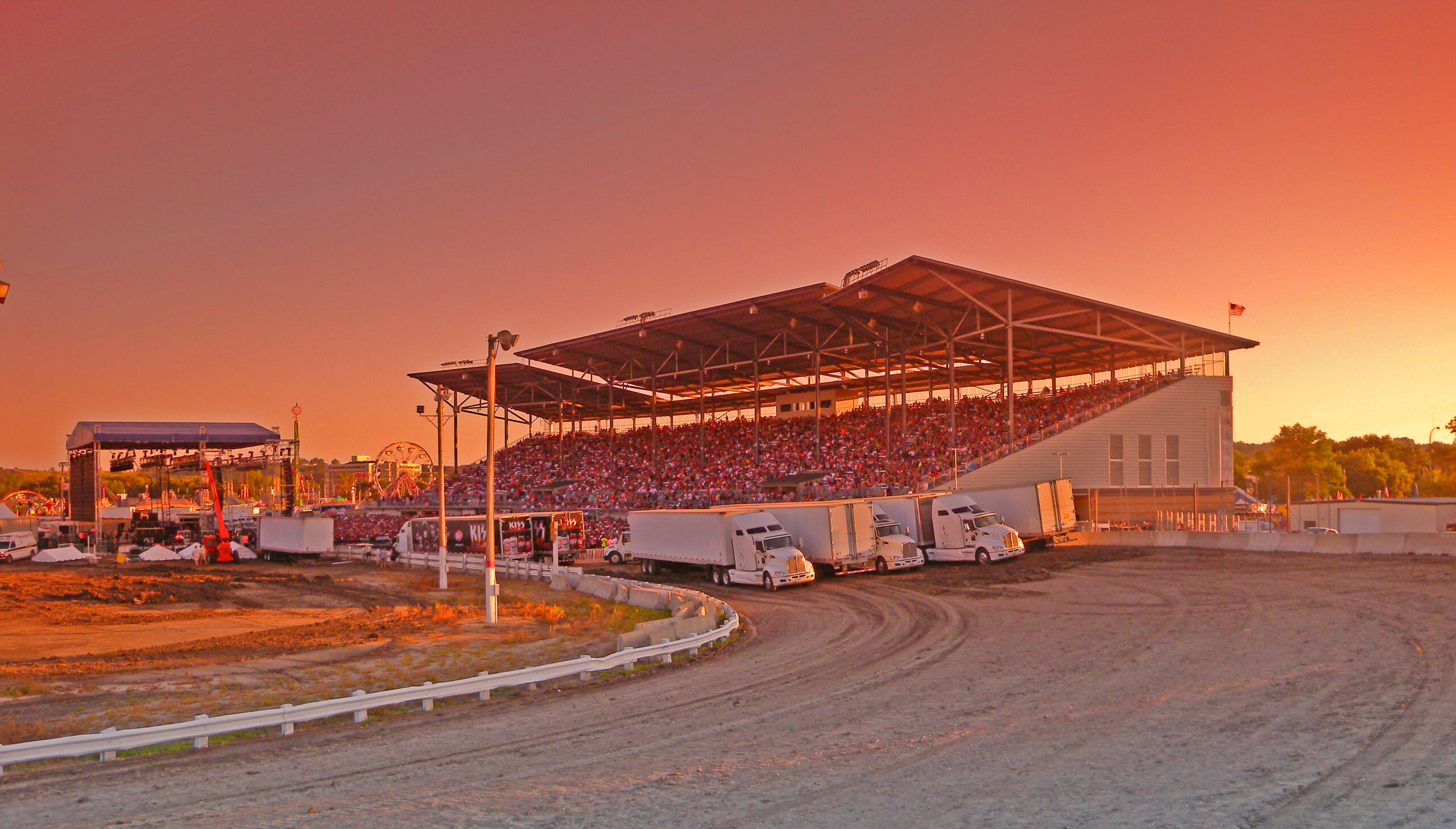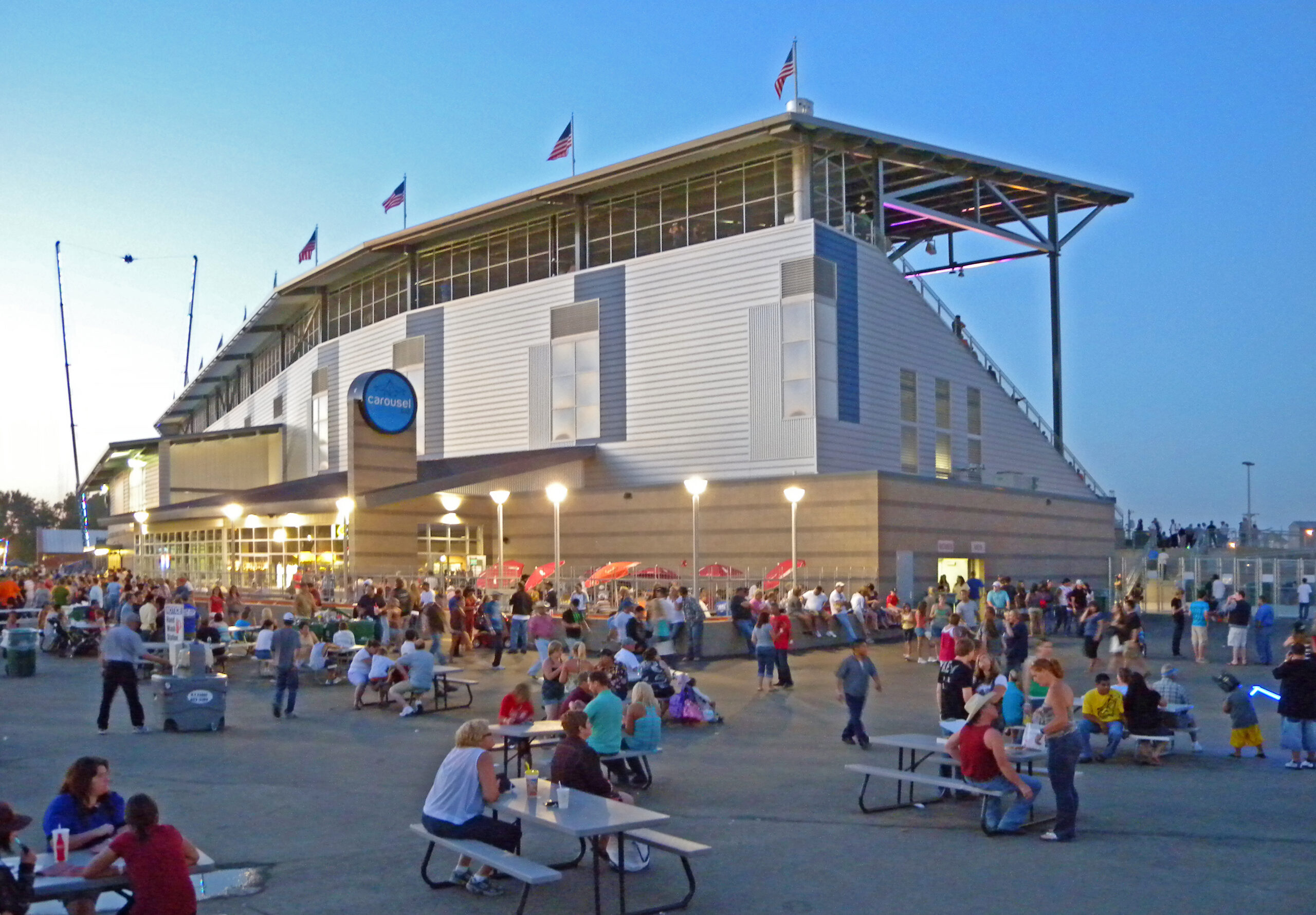 Location: Minot, ND
Project Size: 22,000 SF
Project Cost: $15 Million
Completion Date: 2010
In August 2009, after the North Dakota Legislature approved funding, the old 3,500-seat grandstand was removed and construction began on the new grandstand.
The new 7,200-seat covered grandstand, which includes an upgraded sound system affixed to the canopy 80 some feet above the audience, offers bigger more comfortable seating with a large handicap-accessibility entry concourse enhancing fan experience and the North Dakota State Fairgrounds.
The new concourse is 20,640 square feet, compared with the previous one of 1,400 and has double the ticket windows, from five to 10 which streamlines the ticketing process, and can function as an exhibition/reception hall during non-event days. New conveniences include seven concession stands, 105 women's restrooms and 82 for men, a pub, and other amenities. The new facility also has an up-to-date electrical system.
The North Dakota State Fair in Minot, dubbed "the entertainment capital of North Dakota," is one of the largest events in the state. Held annually late July since 1922, the State Fair Center complex is home to a nine-day event that includes agricultural and livestock competitions, carnival rides and concessions, and concerts.
SIMILAR PROJECTS