---
THE BLUFFS OF ELK RIVER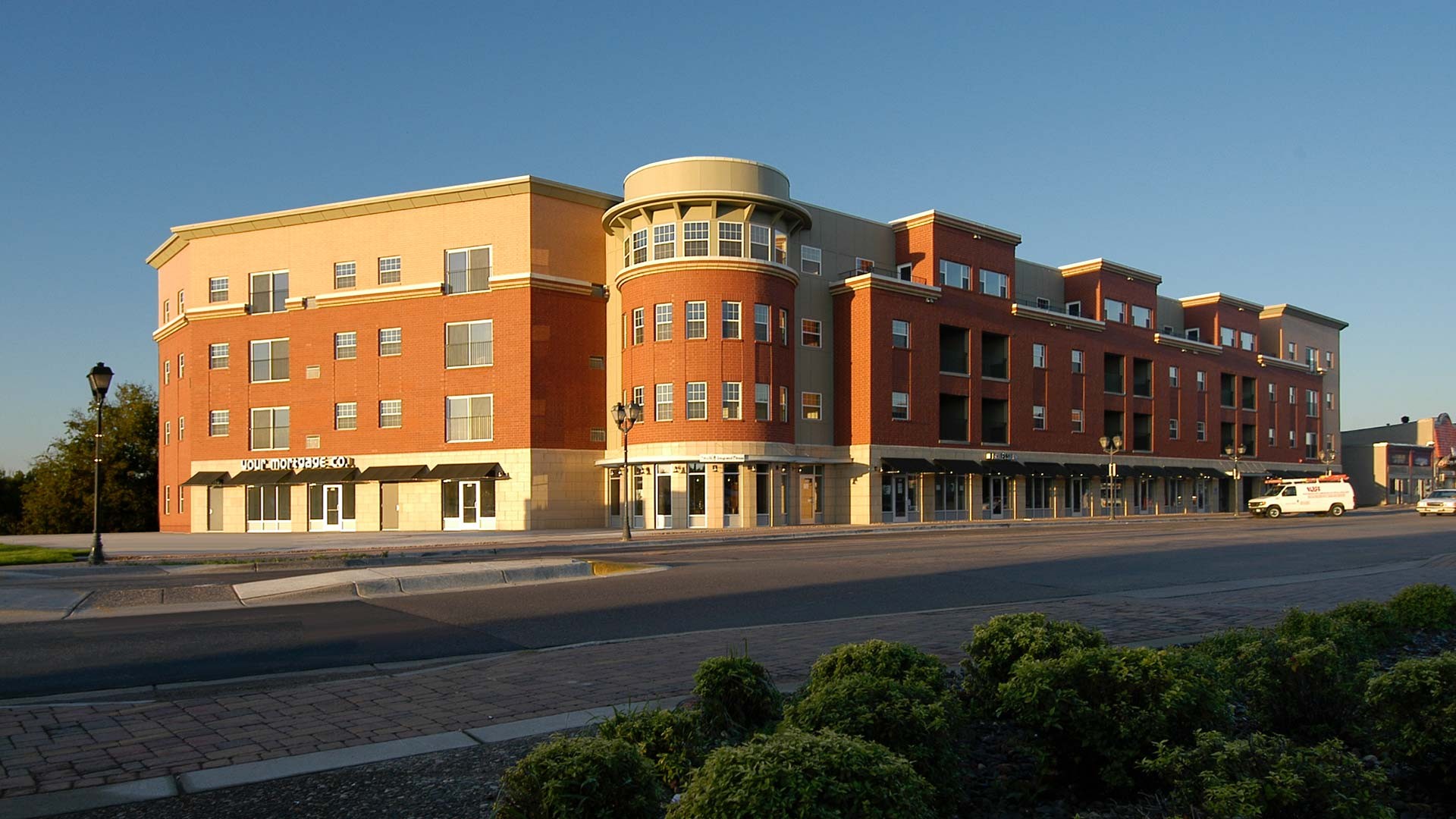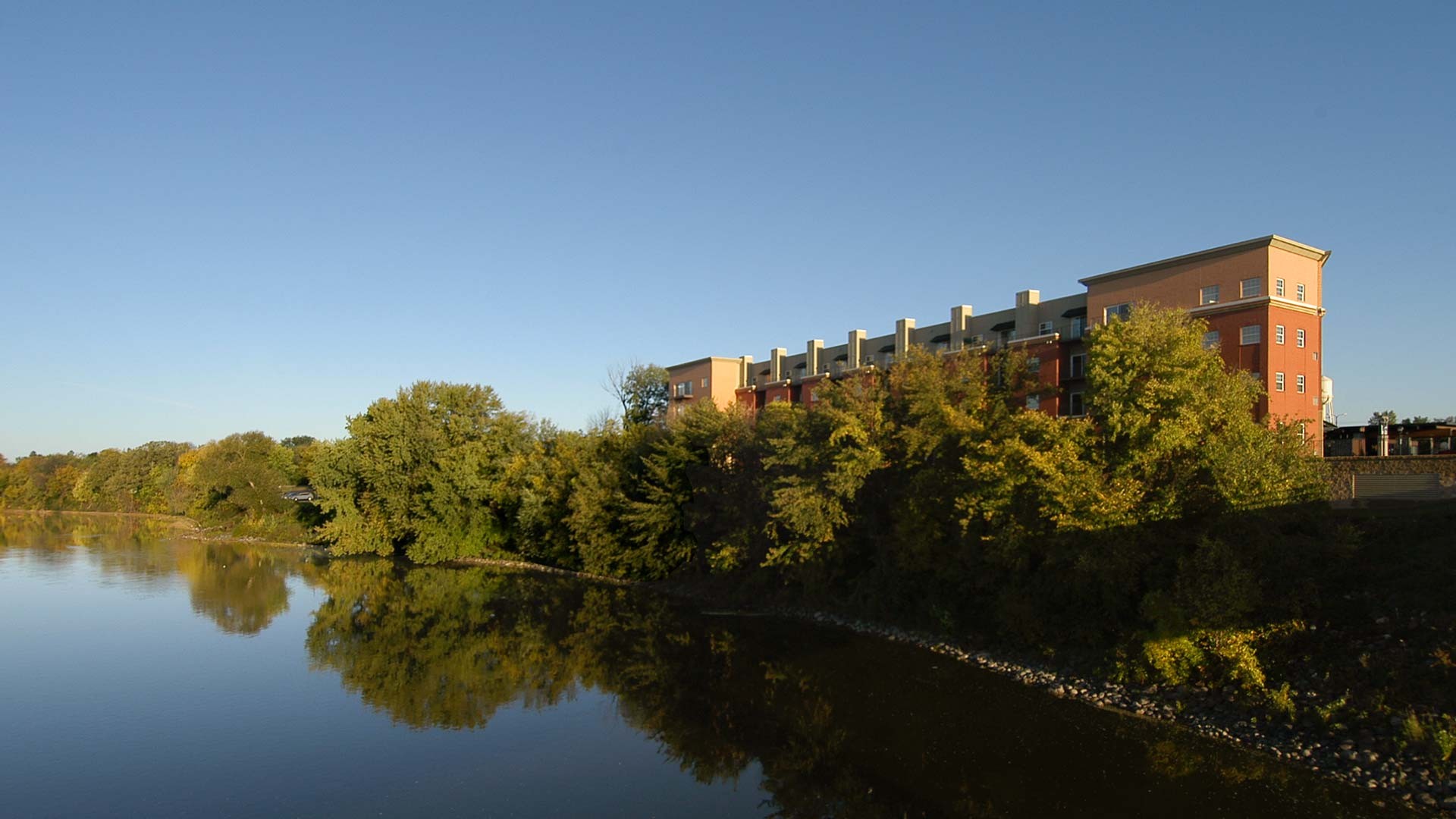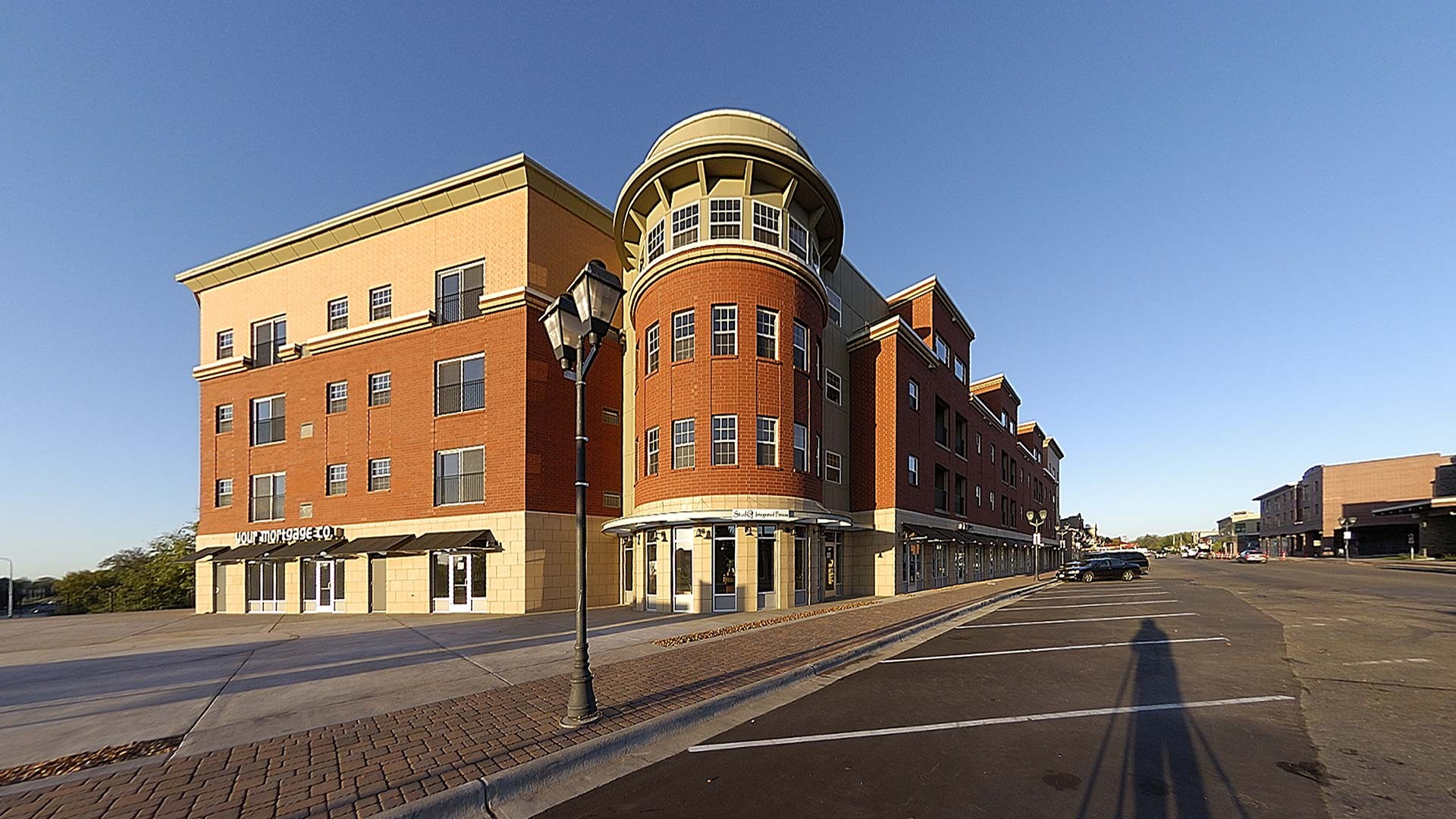 The Bluffs – Exterior Front
The Bluffs – Exterior River View
The Bluffs – Exterior Front 2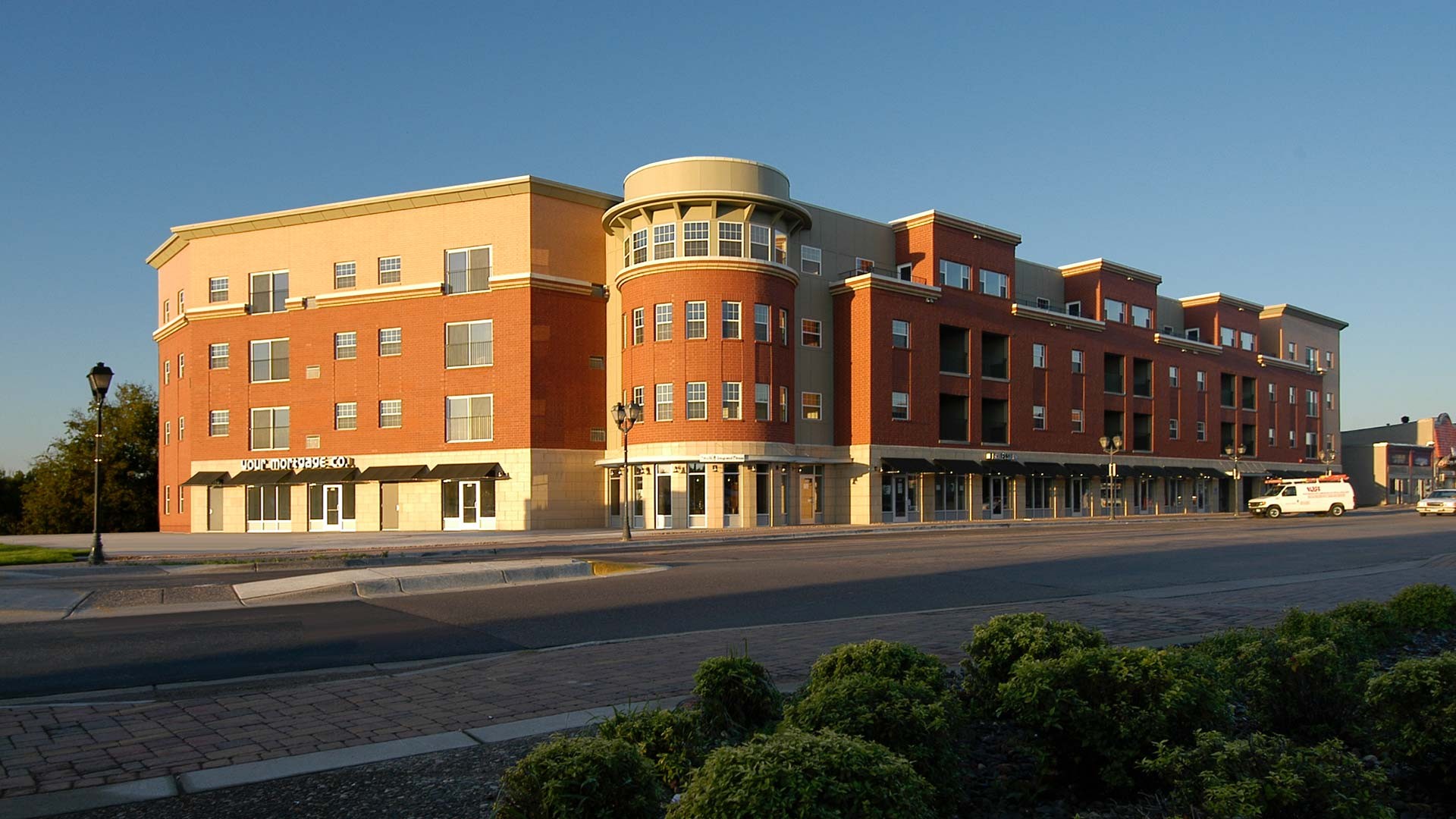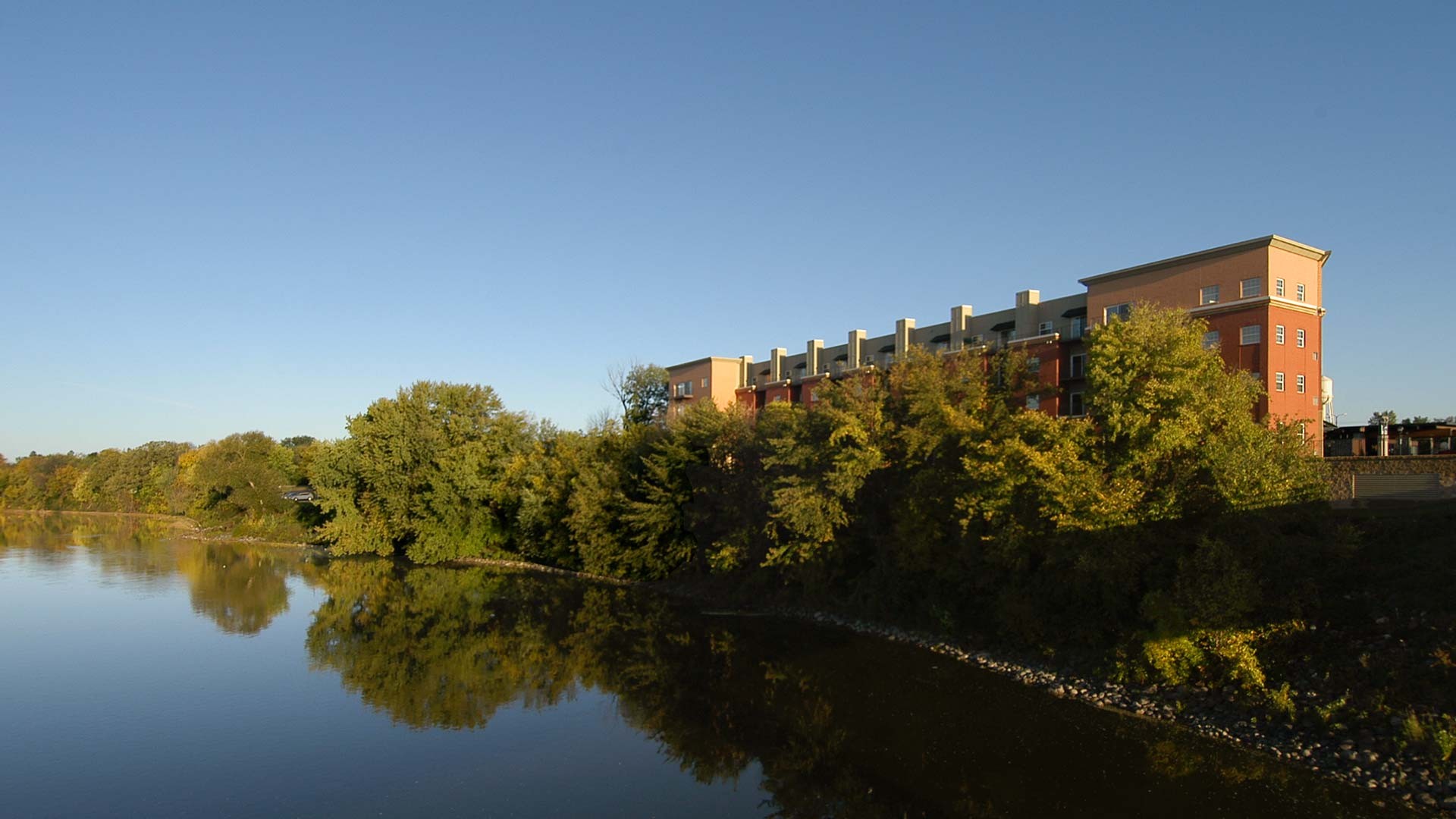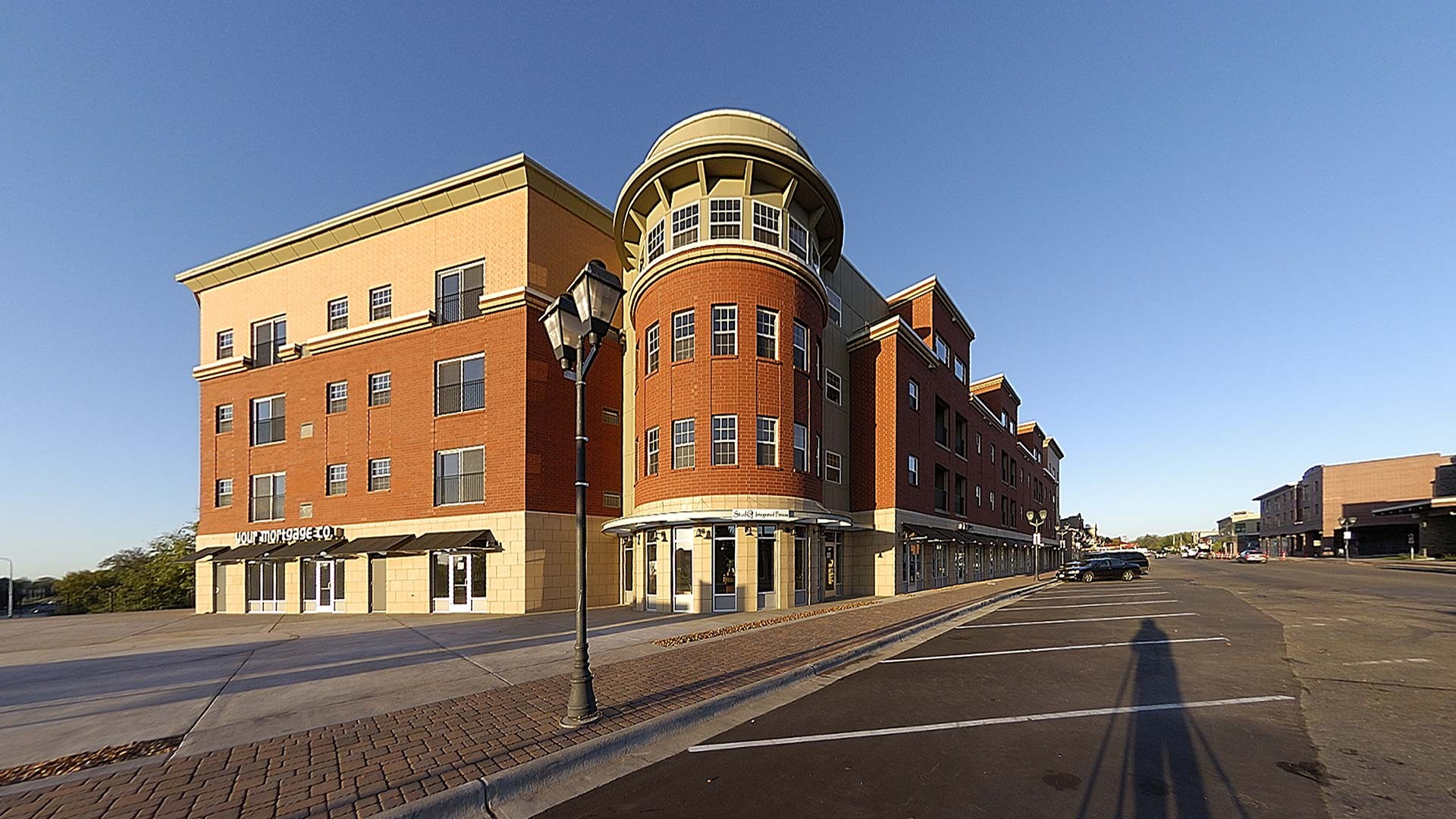 Photo Credit: JLG Architects
Location: Elk River, MN
Project Size: 99,662 SF
Project Cost: $10 Million
Completion Date: 2005
The addition of this beautifully placed four-story multi-use building, enhances the downtown landscape of Elk River. While being able to enjoy dramatic views of the Mississippi River and the connection to the city-planned river walk, residents will be an integral part of infusing commerce in the downtown neighborhood.
Offering eight new first-floor retail storefronts along Main Street, The Bluffs of Elk River combines the beauty and serenity of river living with the convenience of shopping, dining, and nightlife options just steps away.
This six-level structure offers four levels above grade and two below. Accommodating 110 cars, the two levels below-grade were designated for parking. The four levels above-grade include eight retail spaces and 67 condominium units.
The two levels of framing over the garage areas consist of a precast concrete beam, columns, and hollow core deck. The upper floors and roof are framed with wood stud walls, a wood floor, and roof trusses with a plywood deck system. Shear walls provide the lateral bracing for the structure.
SIMILAR PROJECTS