---
TUFFY'S PET FOODS MILLING PLANT EXPANSION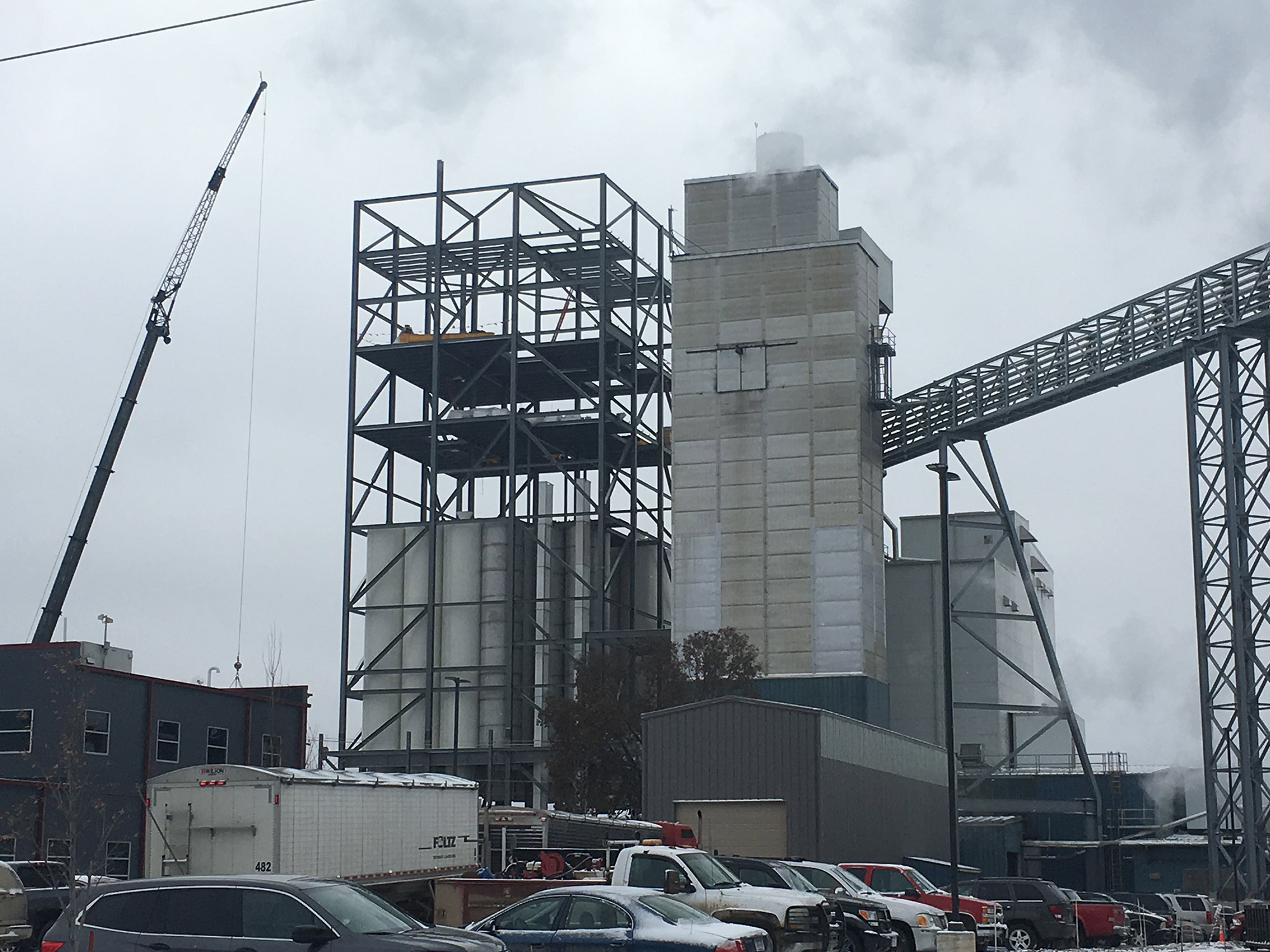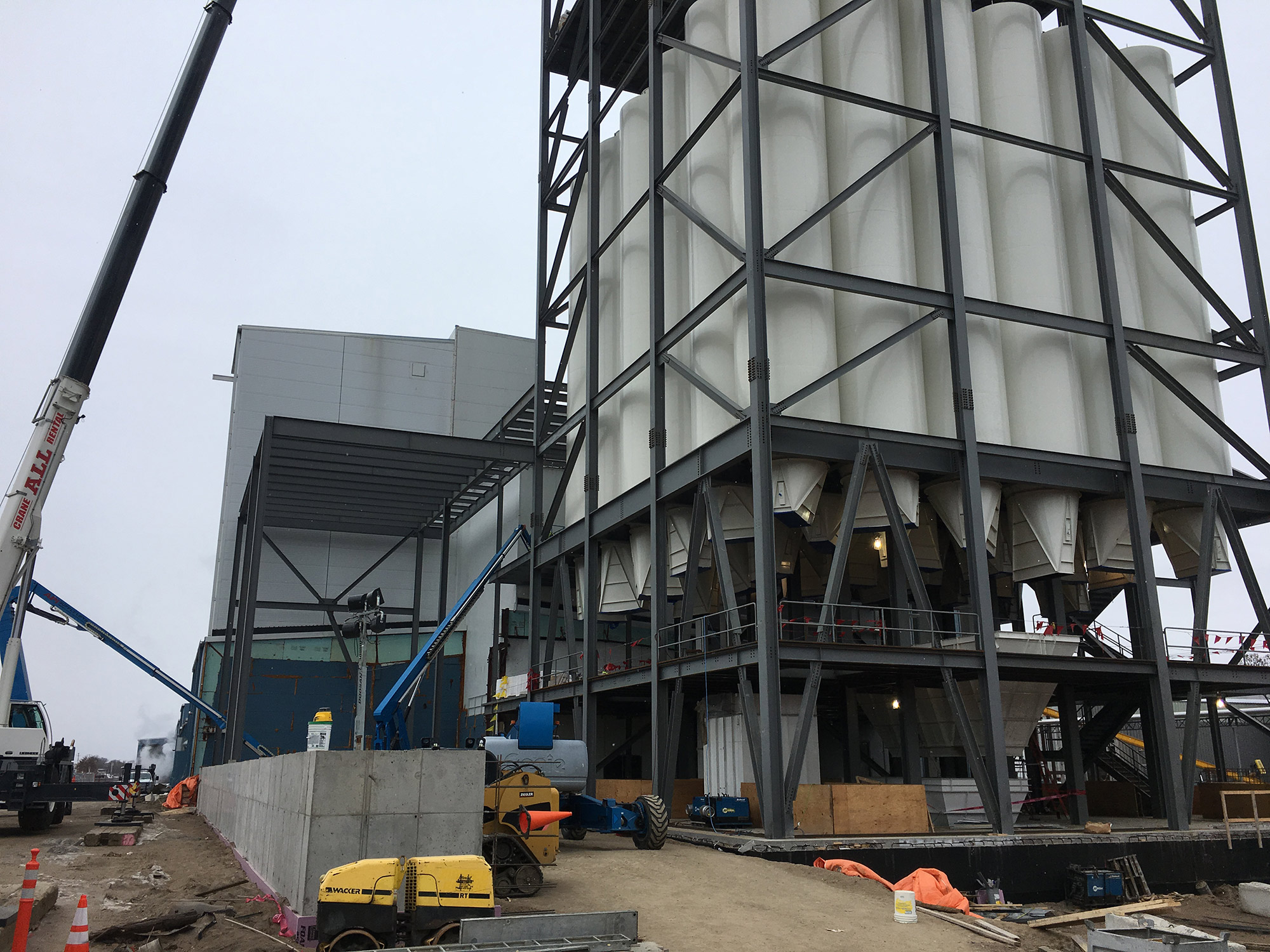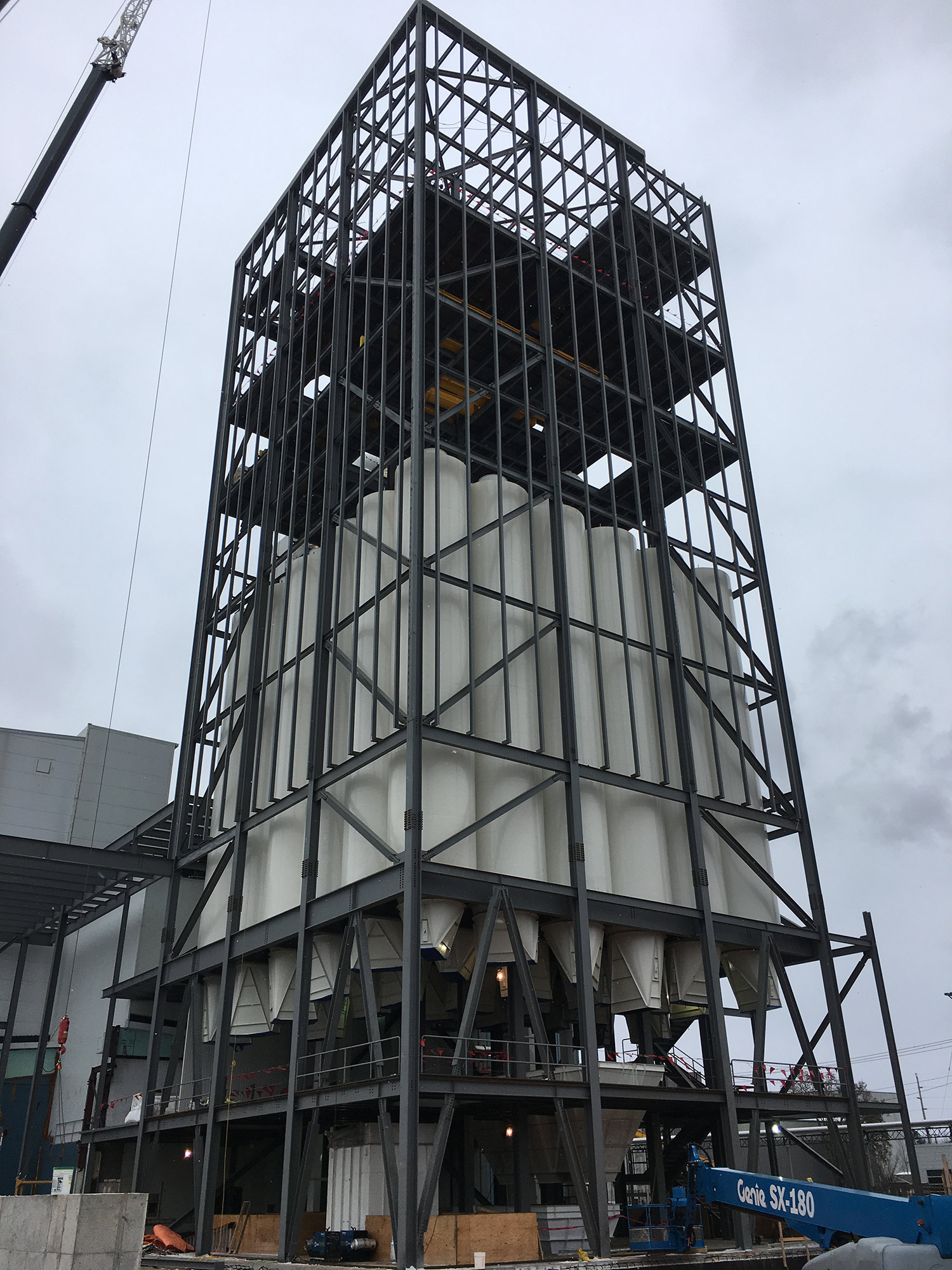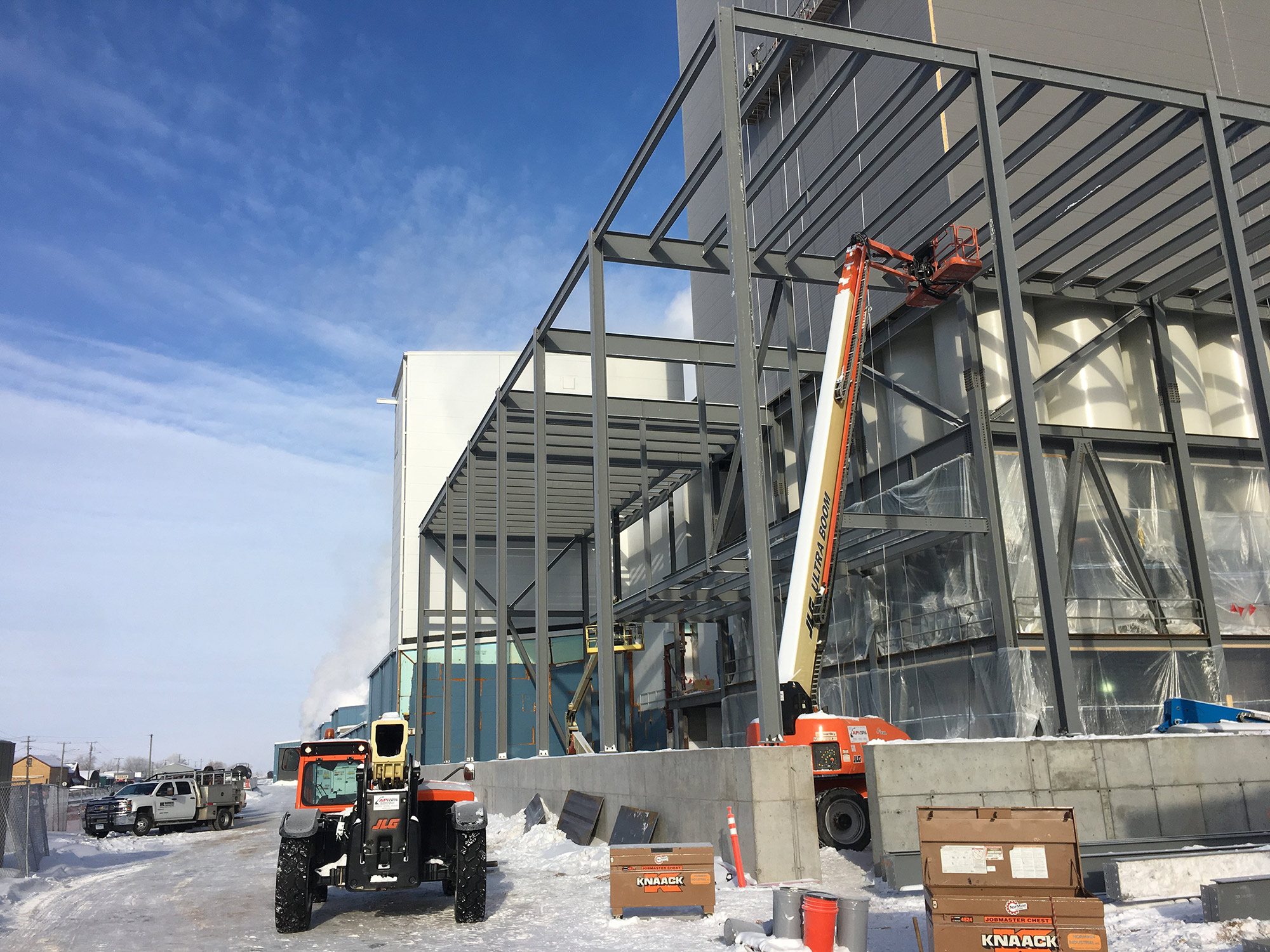 Tuffys Pet Foods Milling Plant Expansion – 1
Tuffys Pet Foods Milling Plant Expansion – 2
Tuffys Pet Foods Milling Plant Expansion – 3
Tuffys Pet Foods Milling Plant Expansion – 4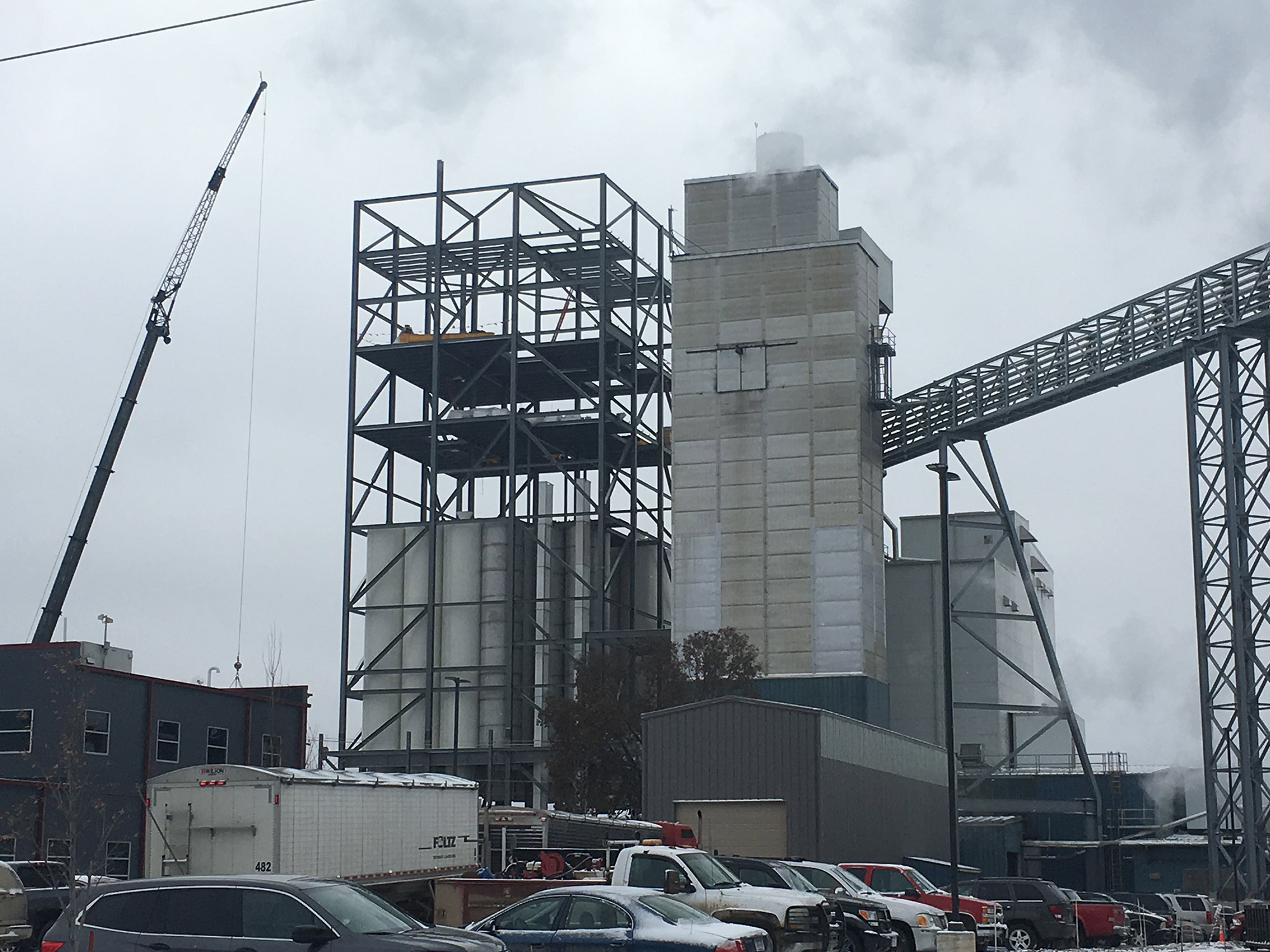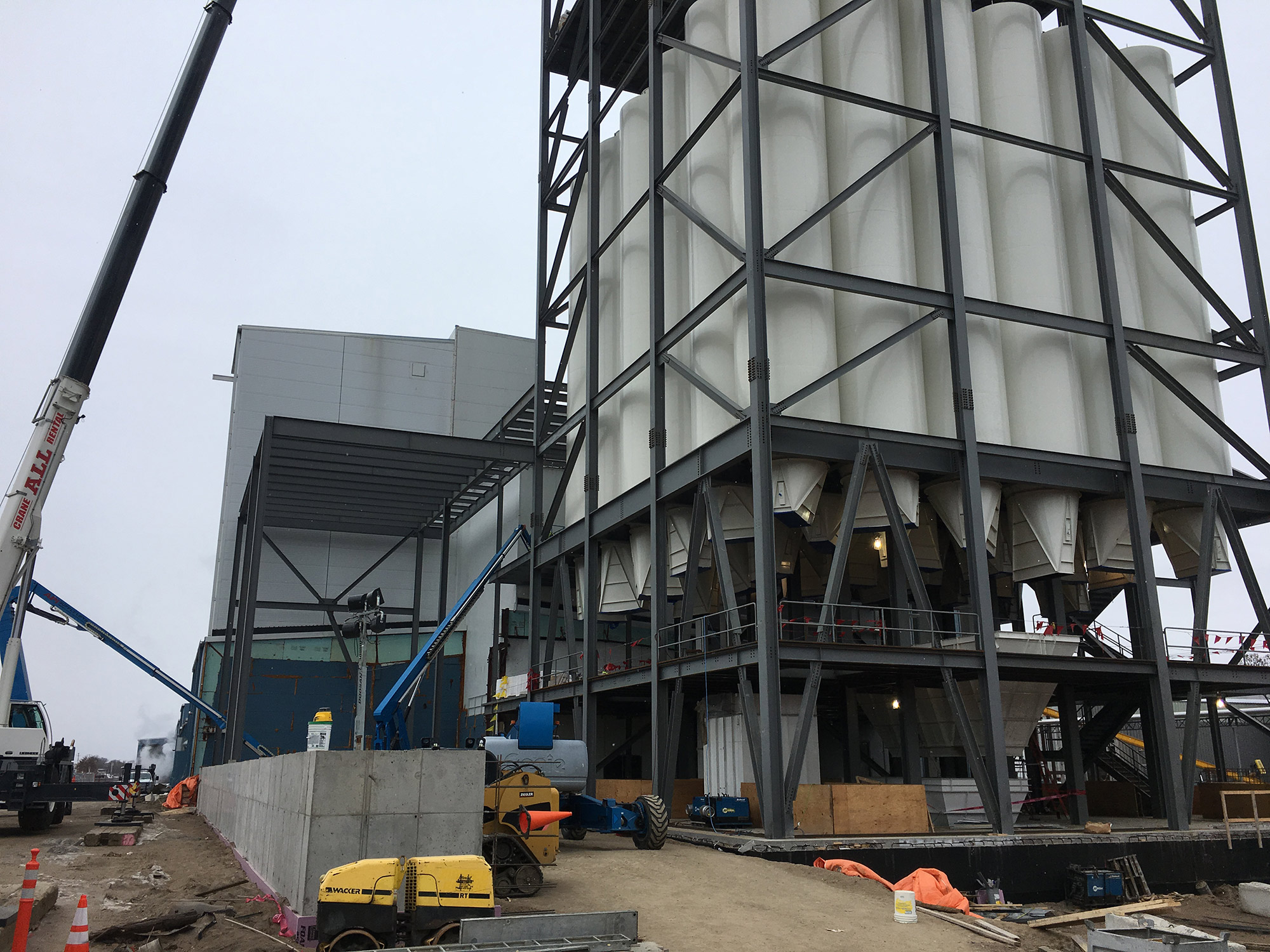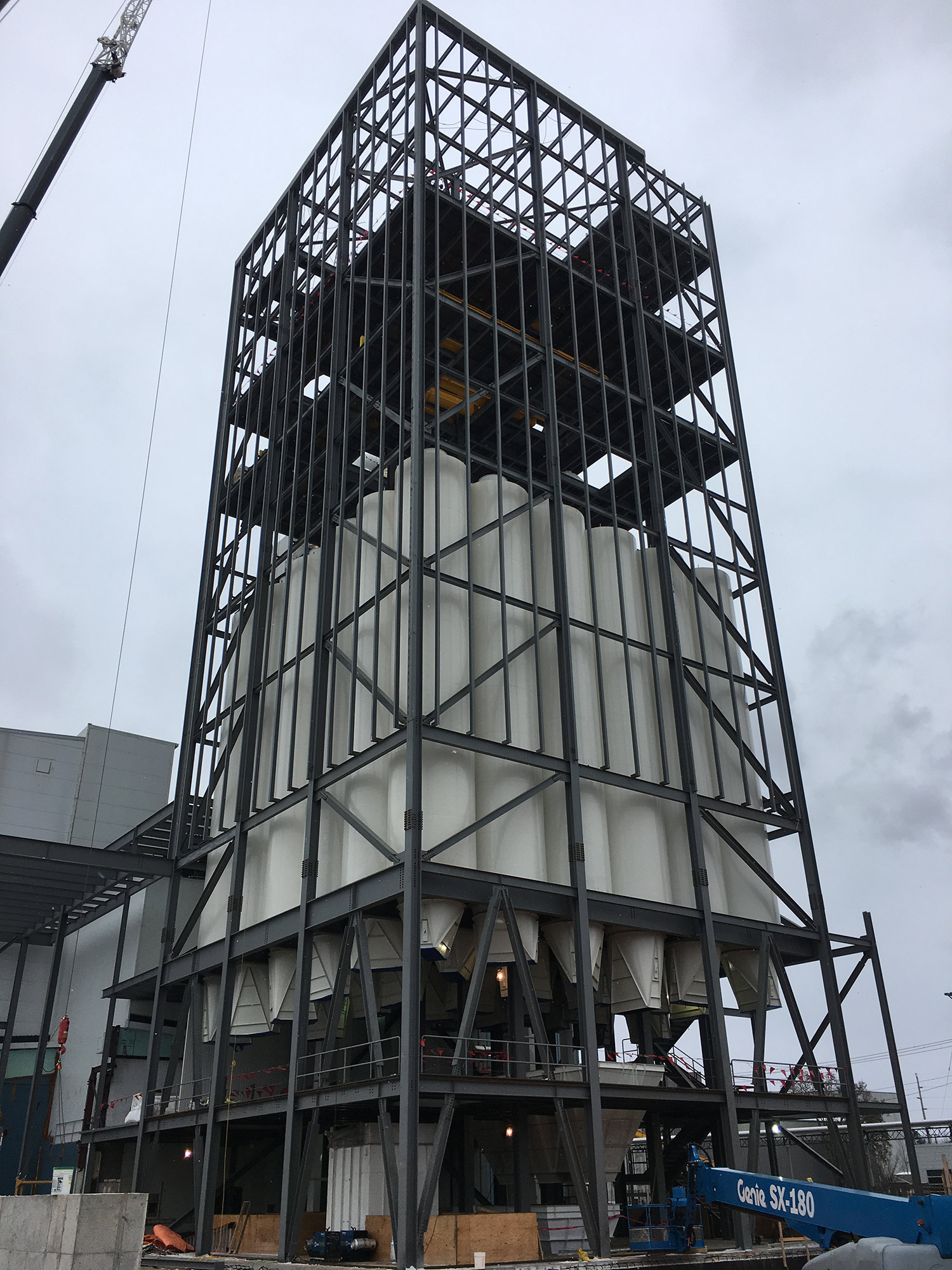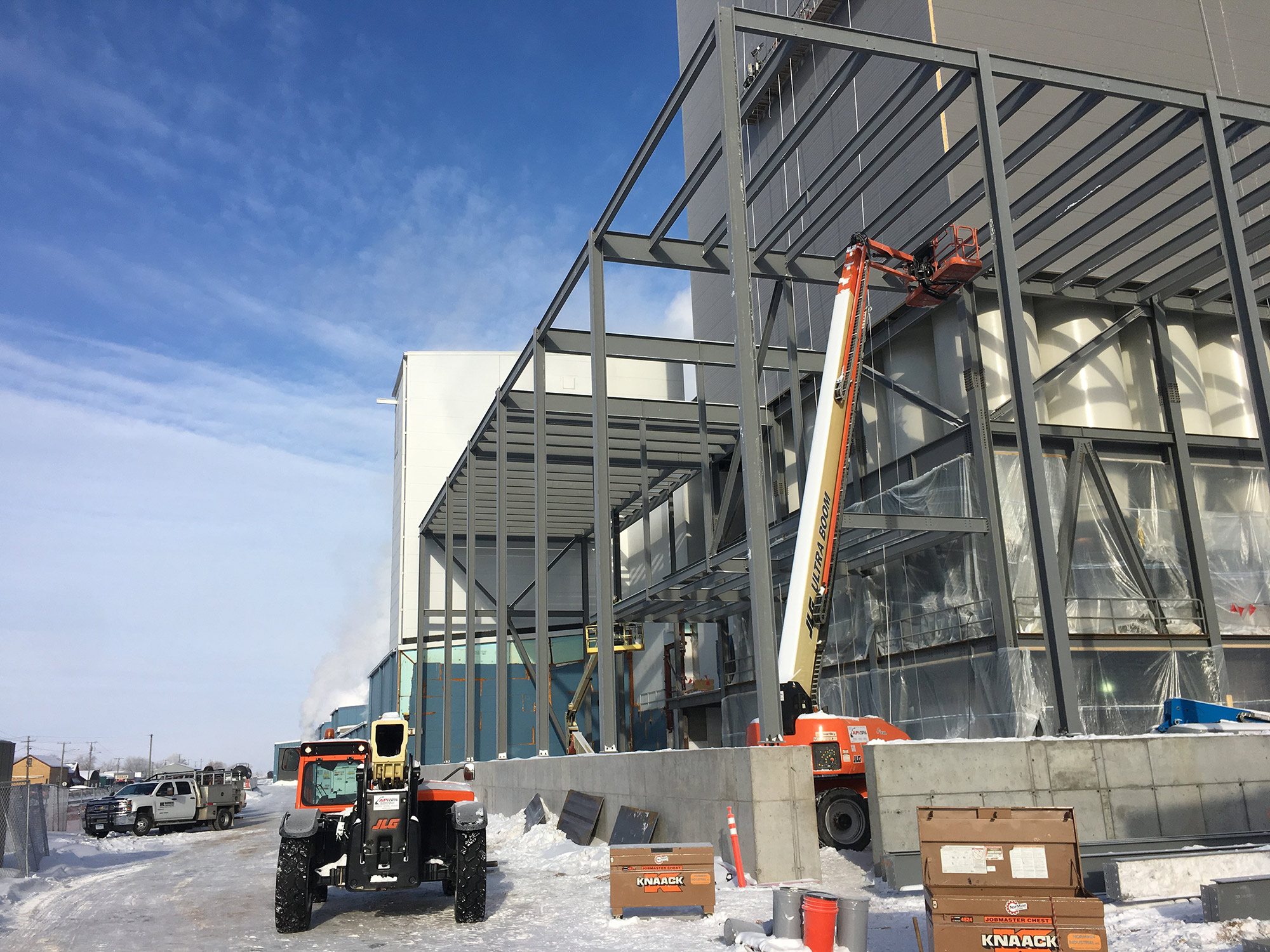 Location: Perham, MN
Milling Tower Structure Size: 175' Tall with a 74'x74' Footprint with Numerous Mezzanine Levels
Unloading Bay Size: 10,000 SF Footprint with many mezzanine levels
Project Cost: $50 Million
Completion Date: 2018
The project included a multi-floored tower that housed milling and grain storage and conveyance equipment.
The basement of the tower, which included weighing and mixing equipment, was 32' below grade.
The unloading bay area on the northeast section of the project added a bay to the existing unloading structure along with multiple levels for testing and conveyance equipment.