---
UNMANNED AIRCRAFT SYSTEMS OPERATING FACILITY (UASOF)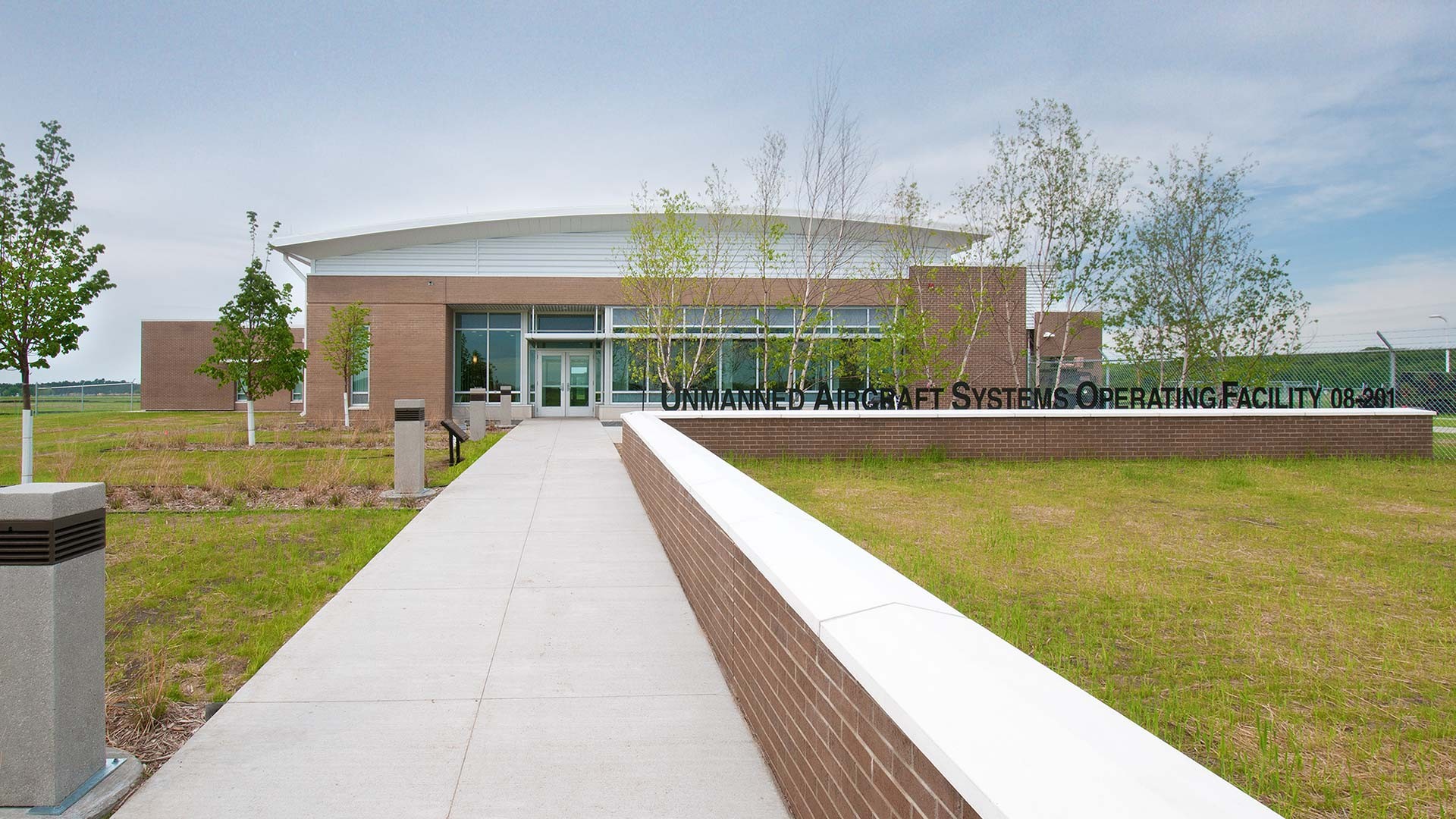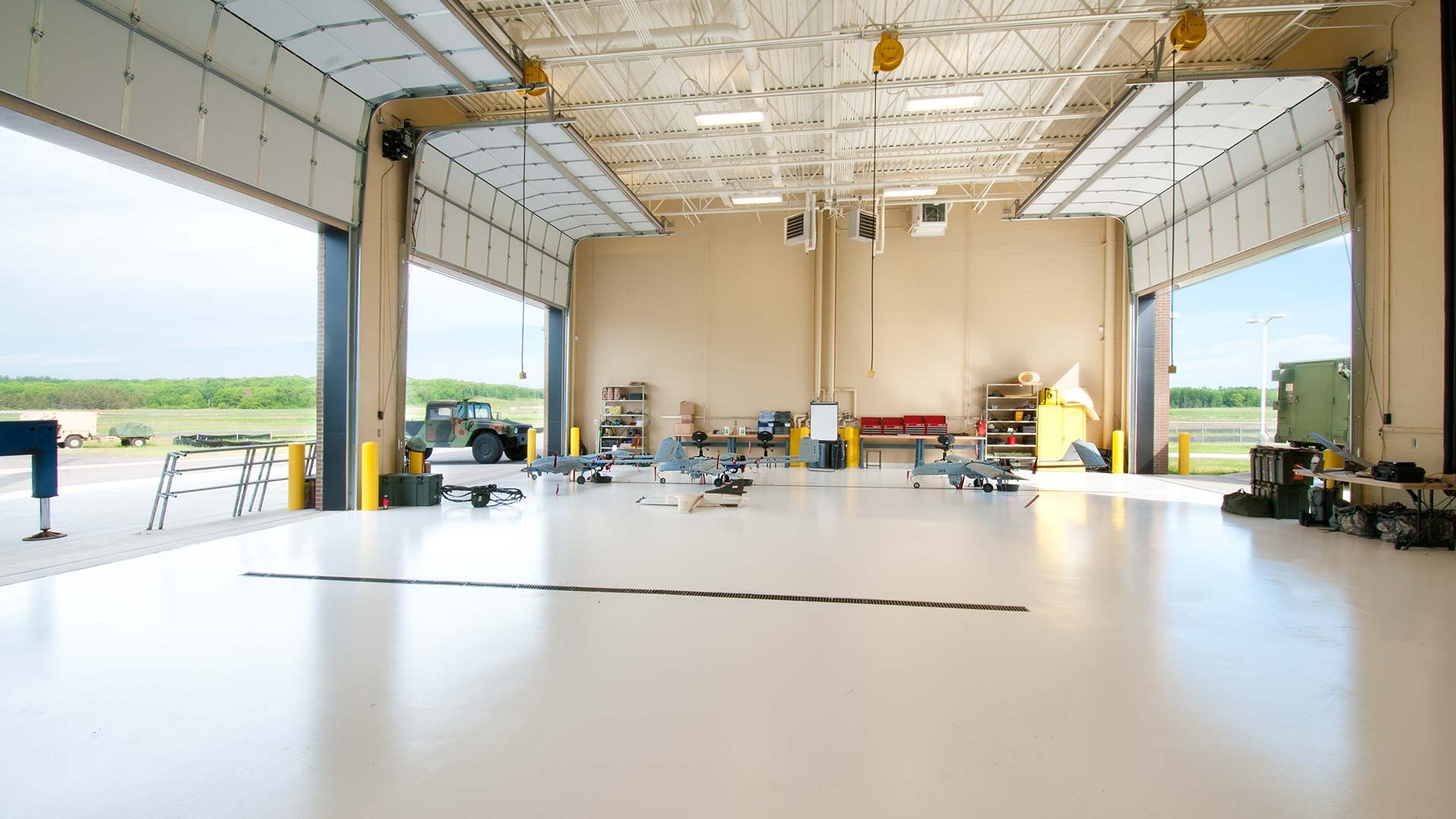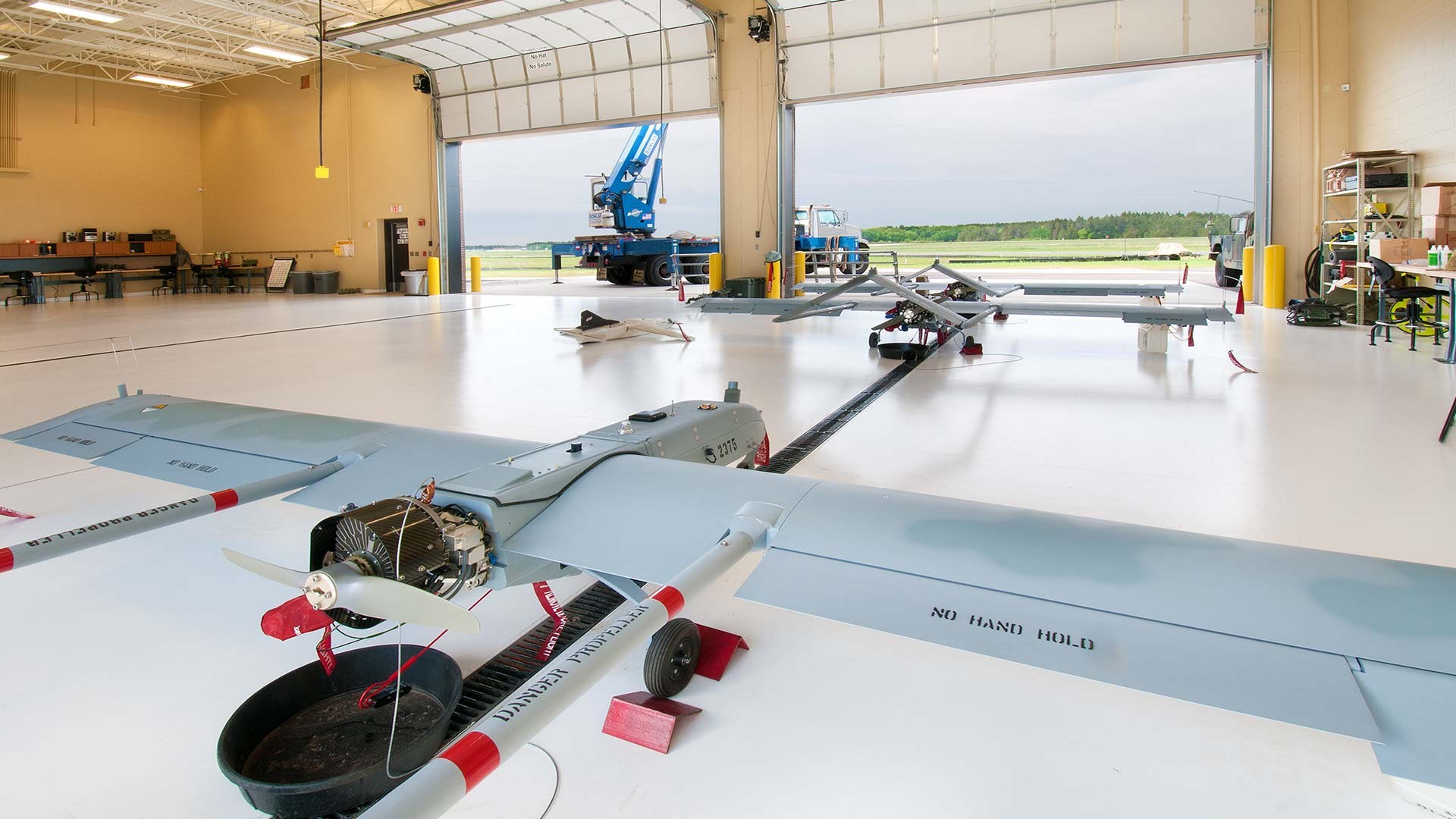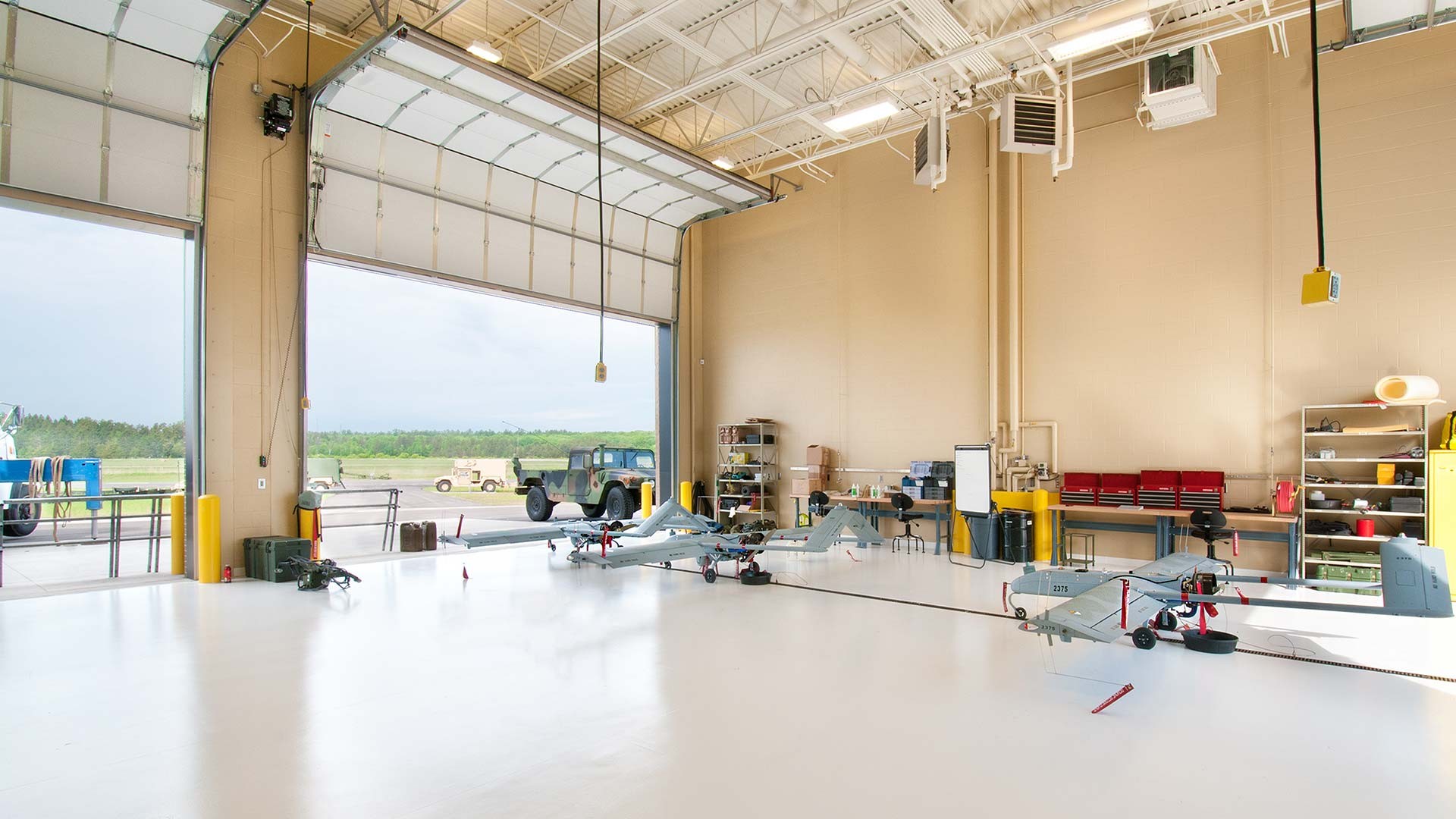 Unmanned Aircraft Camp Ripley UASOF – Exterior
Unmanned Aircraft Camp Ripley UASOF – Interior 1
Unmanned Aircraft Camp Ripley UASOF – Interior 4
Unmanned Aircraft Camp Ripley UASOF – Interior 2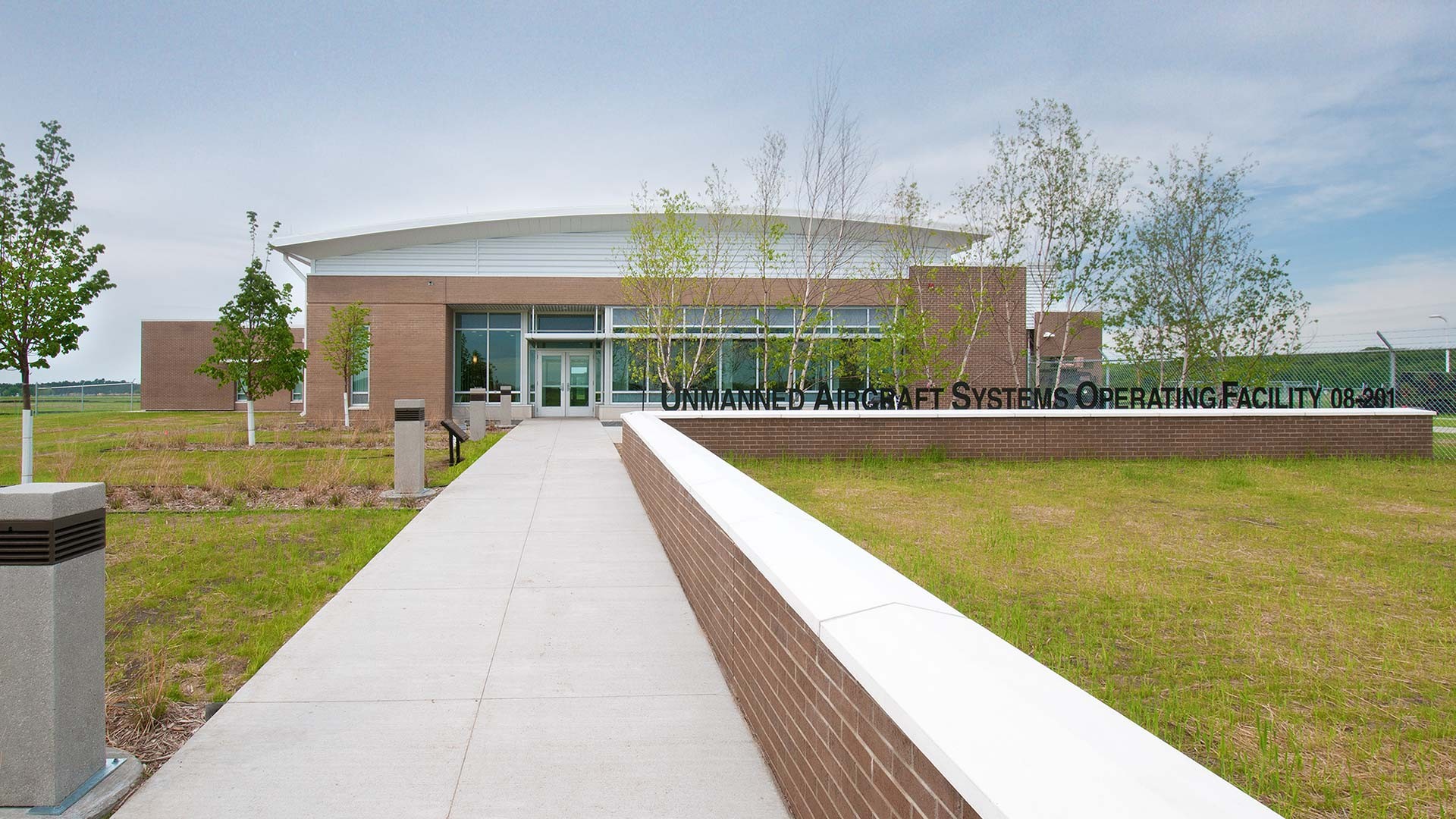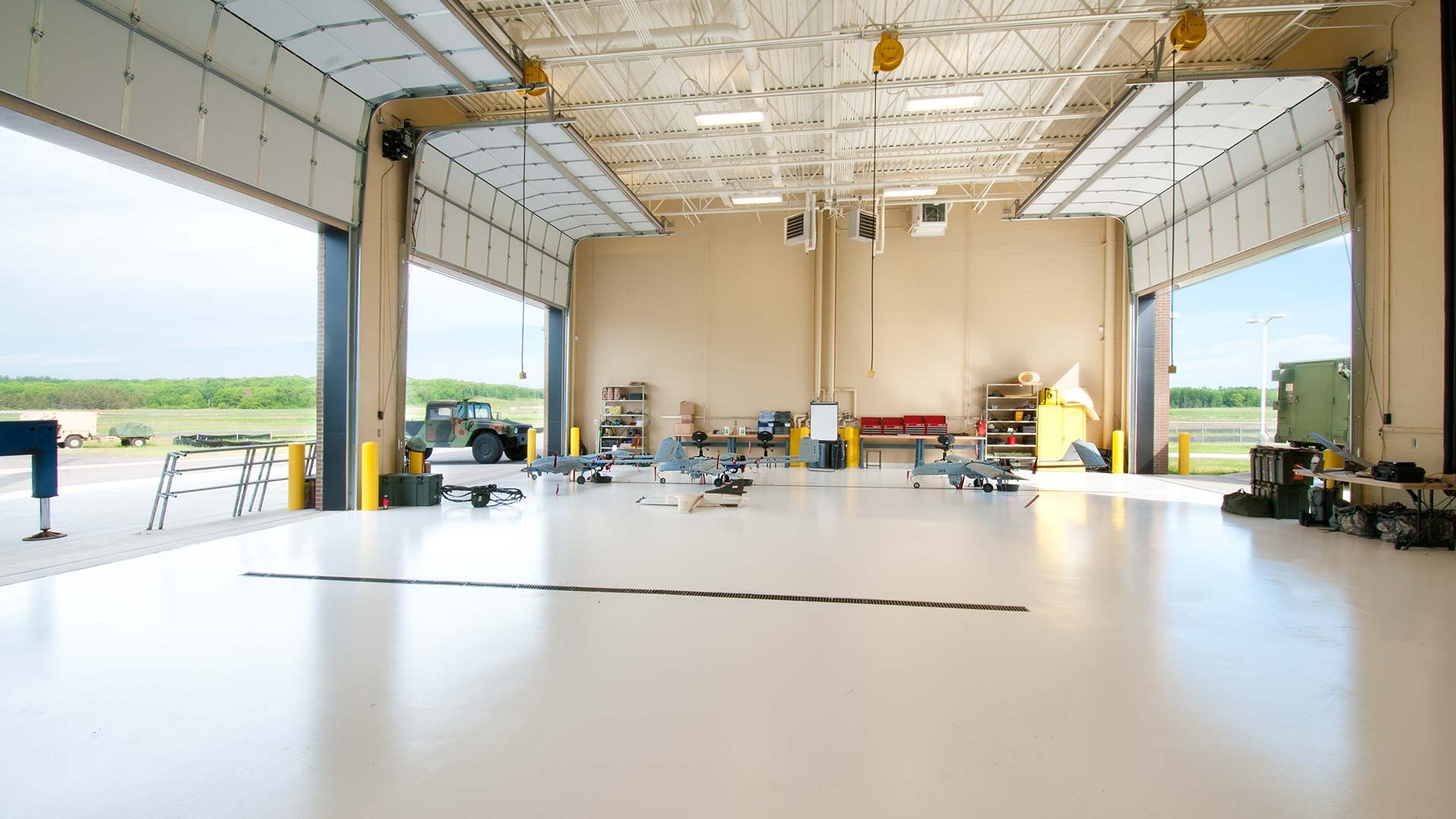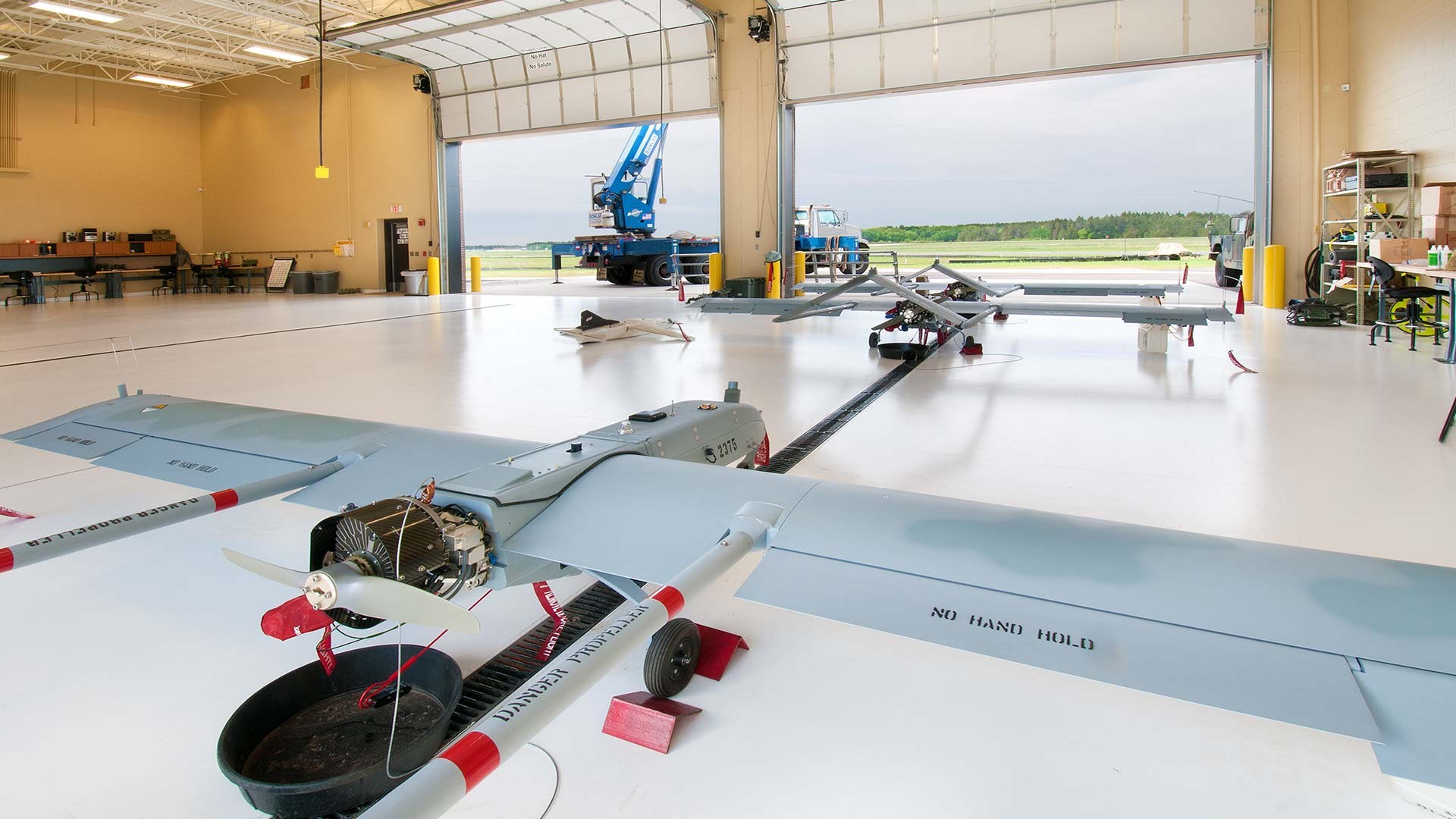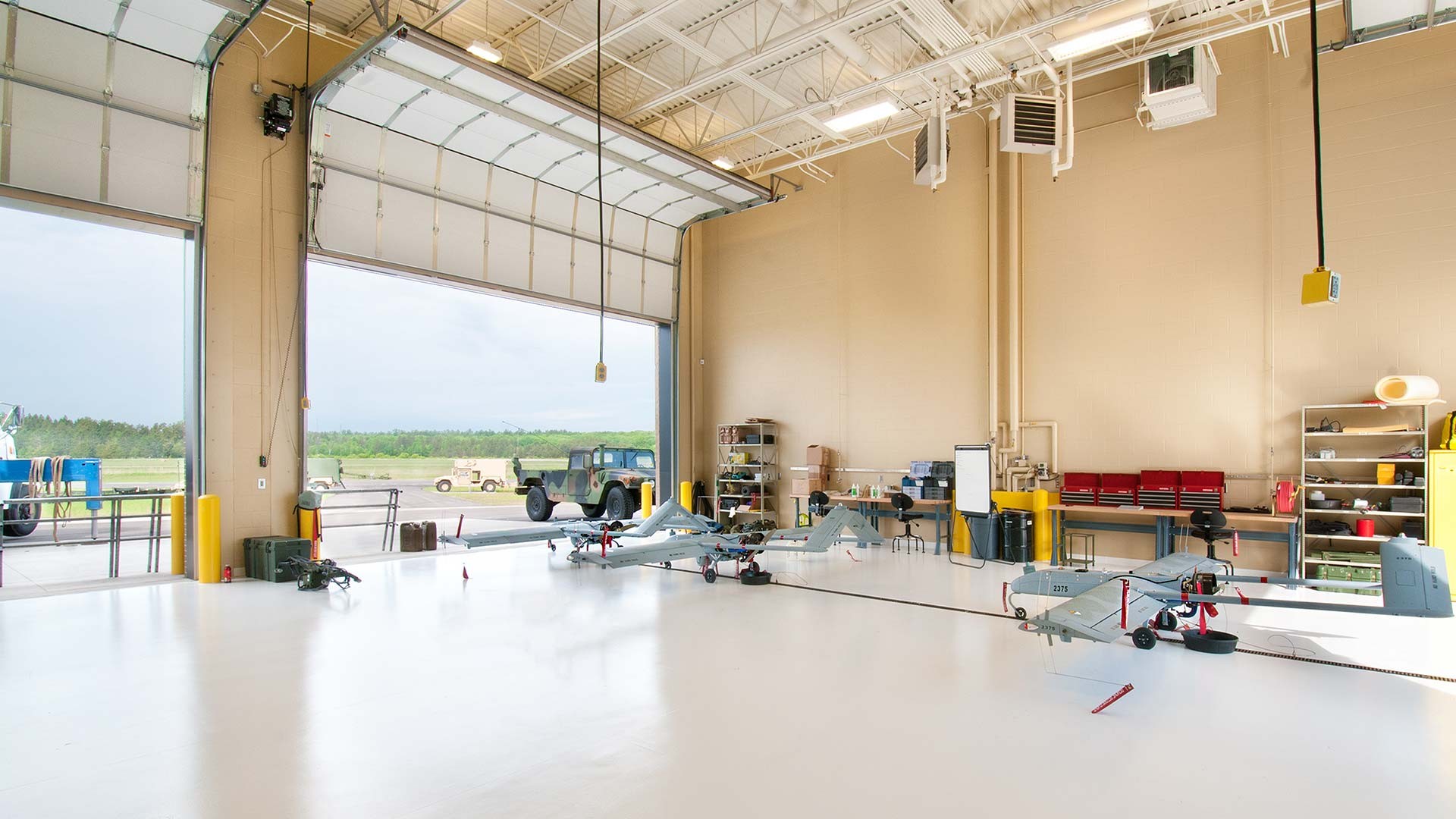 Location: Camp Ripley, MN
Project Size: 13,000 SF
Project Cost: $3.9 Million
Completion Date: 2013
Home to the first army tactical unmanned aerial vehicle program in Minn. is Camp Ripley's Unmanned Aircraft Systems Operating Facility (UASOF).
Camp Ripley, the primary training facility for Minnesota National Guard units to train in the use of UASs in combat to gather intelligence., is a 53,000-acre regional training center accommodating numerous ranges and state-of-the-art facilities. The center also supports the training requirements of military and civilian agencies such as local law enforcement agencies to all branches of the Department of Defense.
The facility was framed with long span open web steel joists and steel roof deck with load bearing CMU walls and conventional cast in place concrete spread footings.
SIMILAR PROJECTS
North Dakota Air National Guard Unmanned Aircraft System