---
UPPER MAPLE RIVER DAM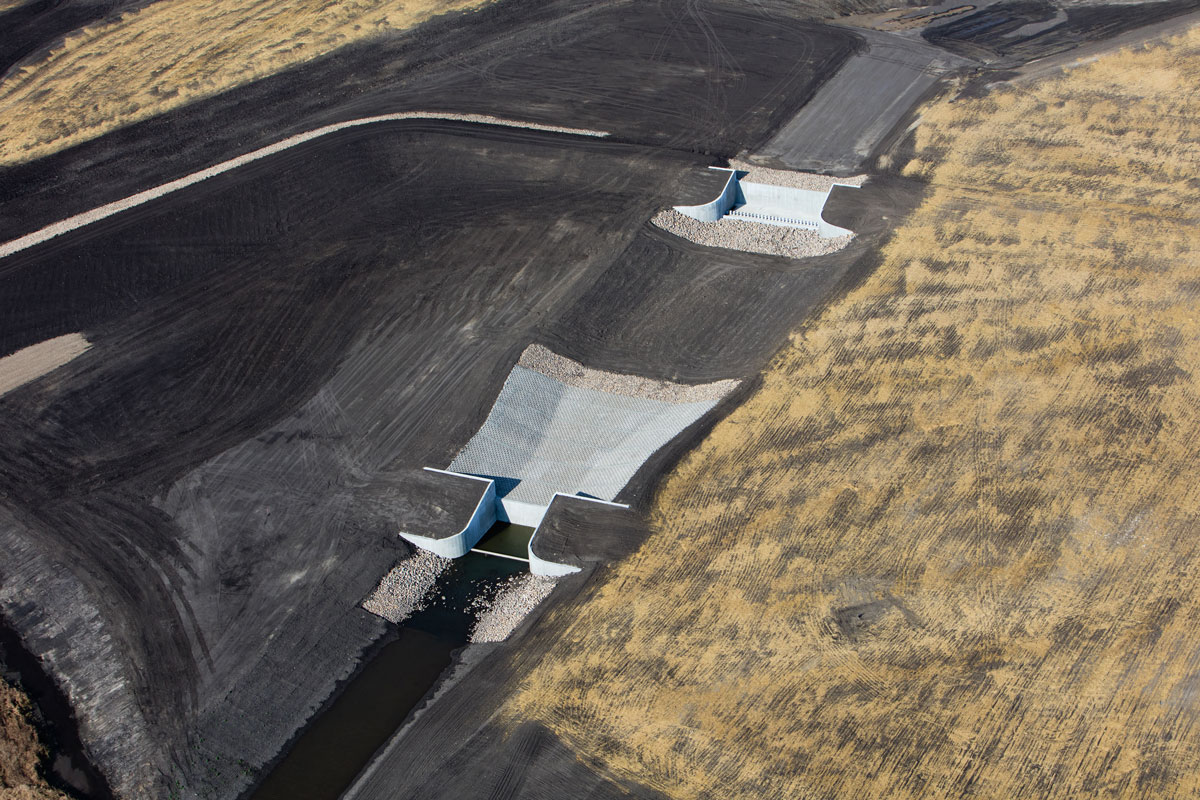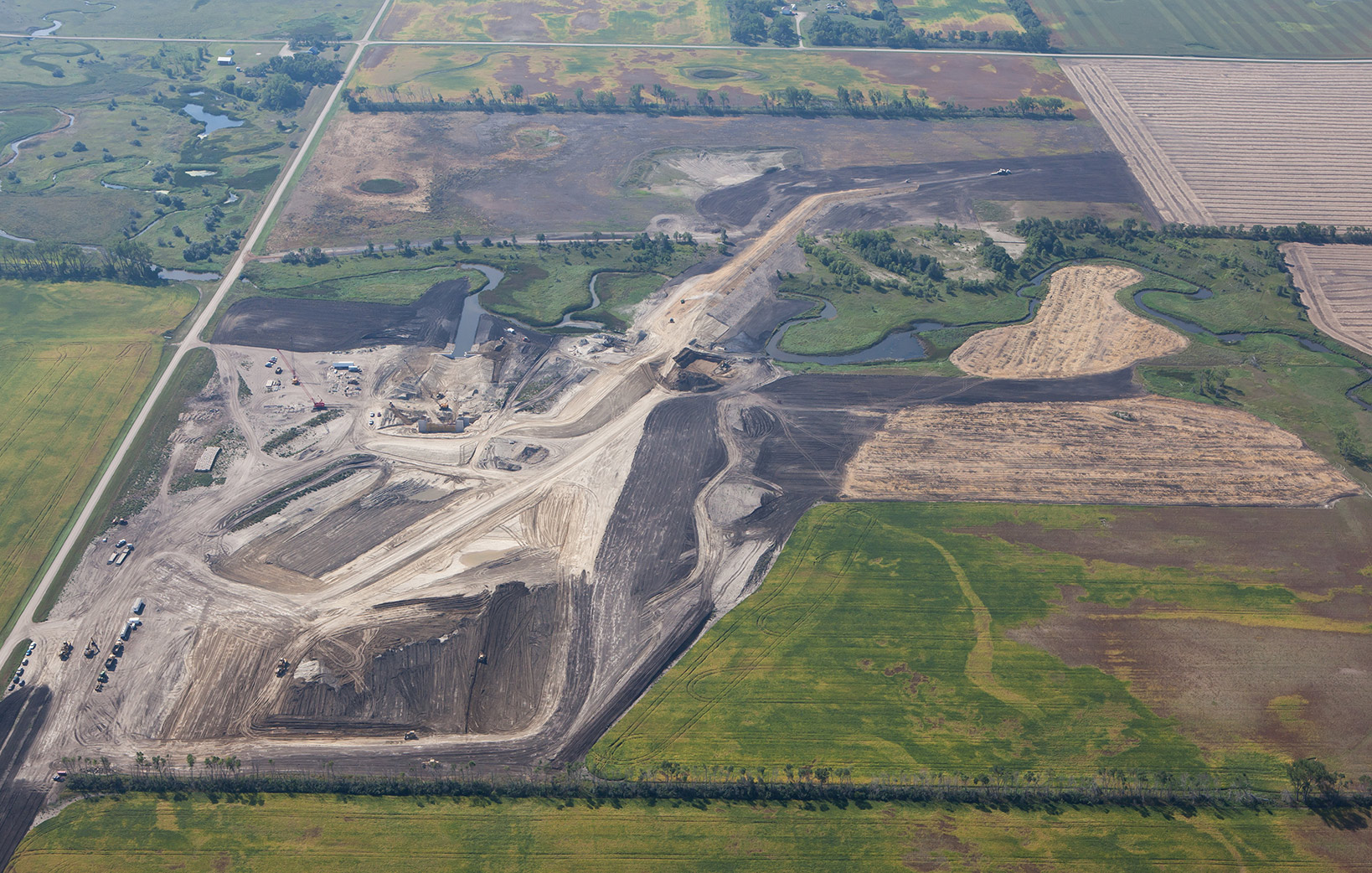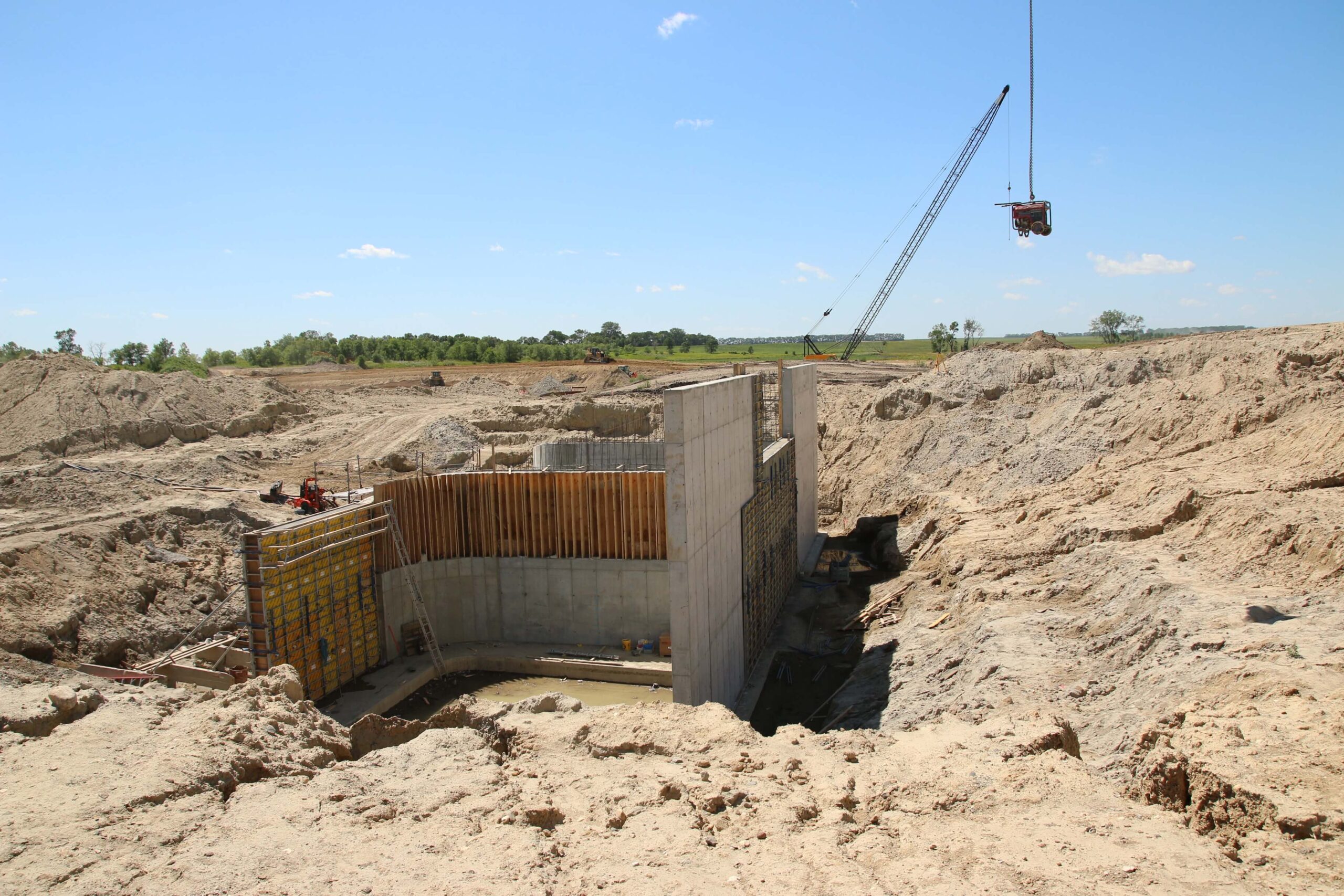 Upper Maple River Dam – arial 2
Upper Maple River Dam – Arial
Upper Maple River Dam – construction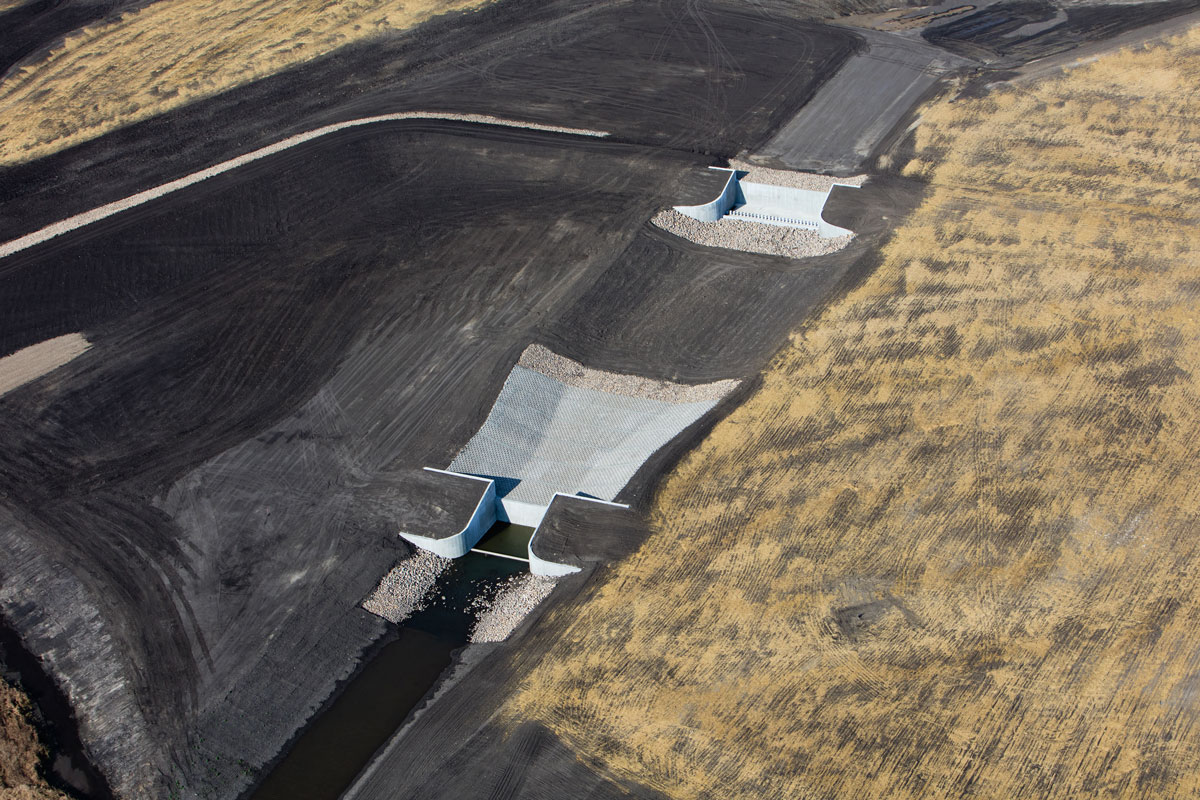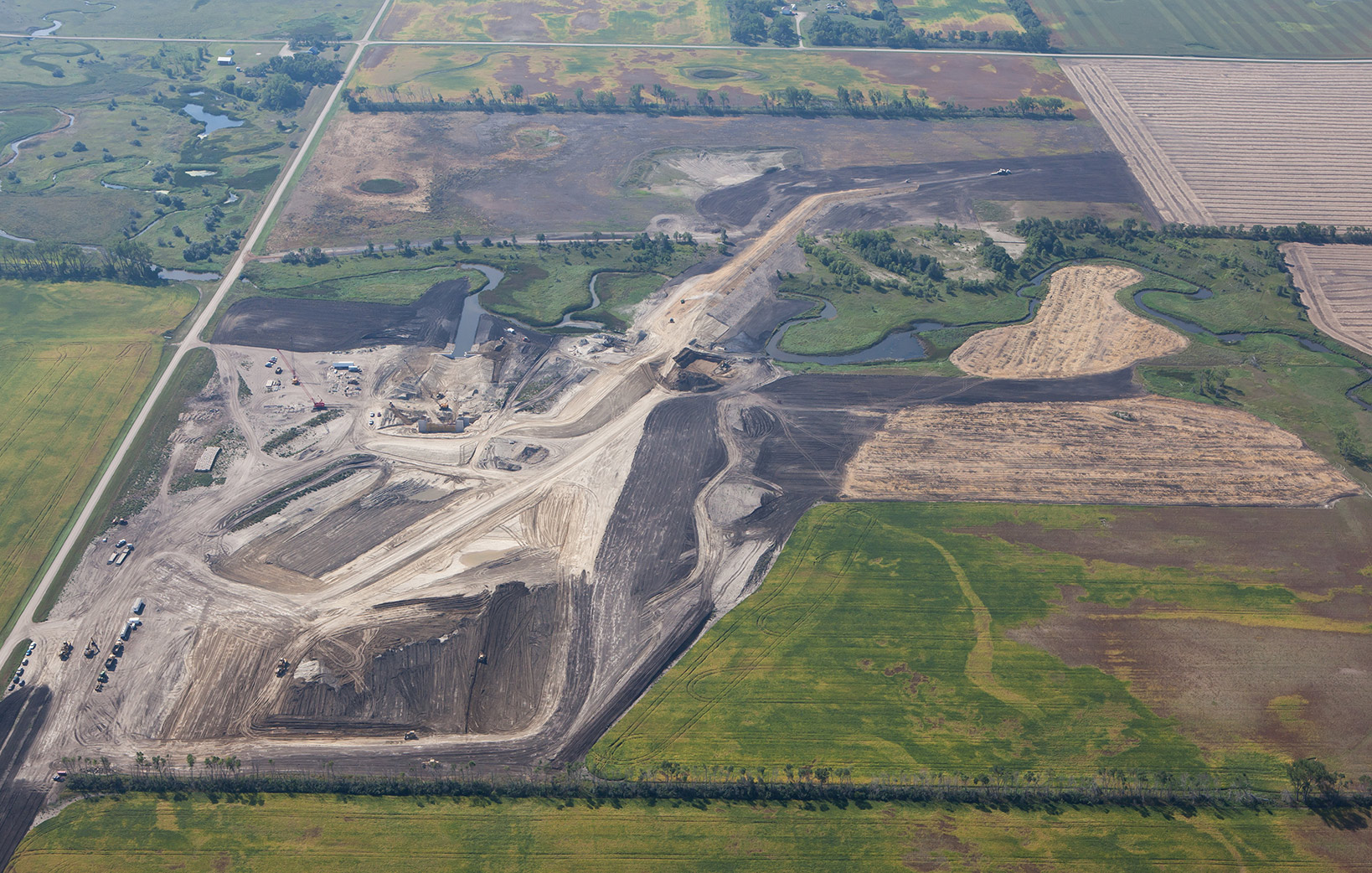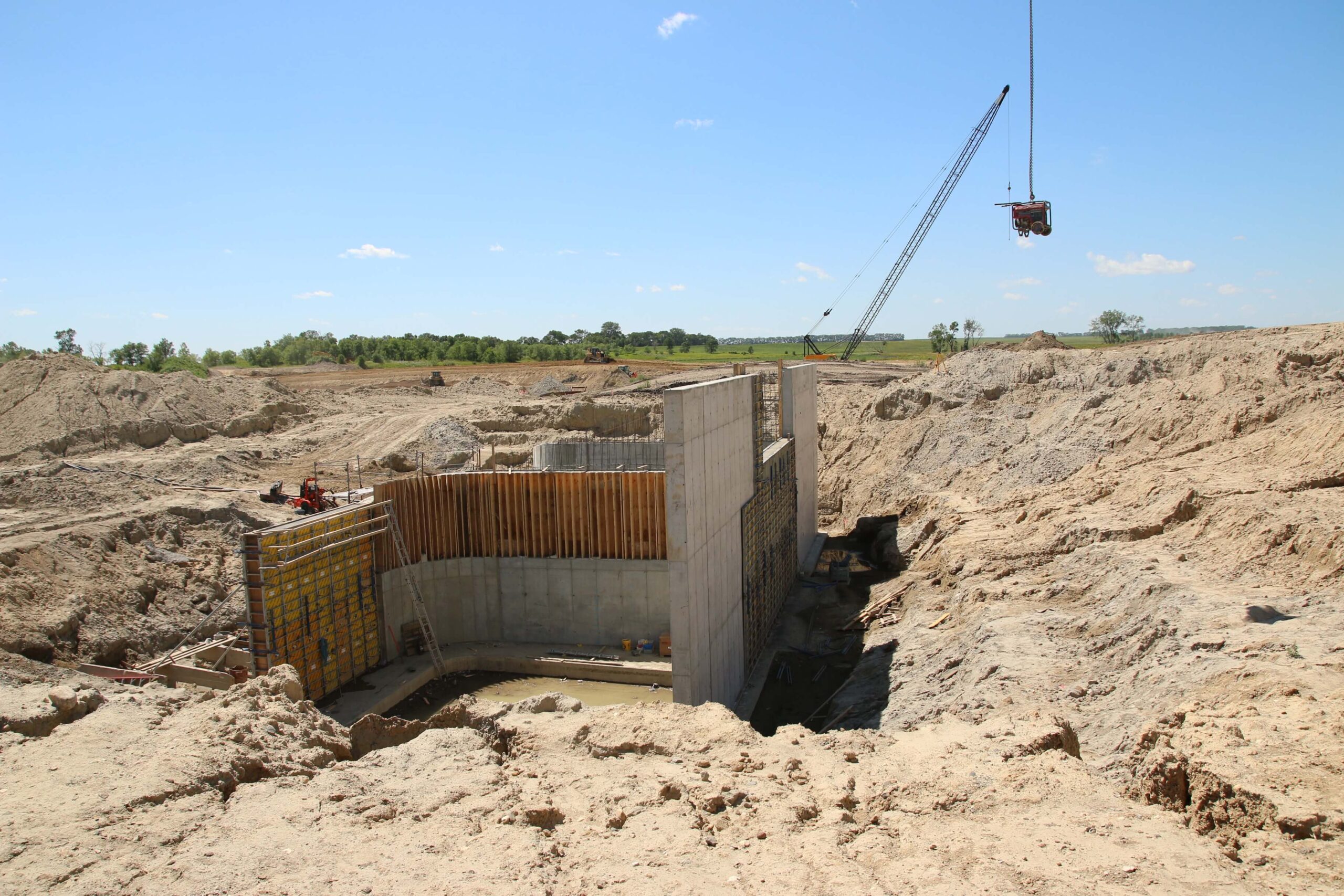 Project Cost: $15+ Million
Completion Date: 2015
The Upper Maple River Dam is a dry dam used for comprehensive flood control and only holds water during floods.
This project was vital in order for farmers to continue using pasture and cropland behind the dam. Farming is a critical business in North Dakota bringing in millions to the state's economy. It is estimated that more than 80% of the state's land is used for various types of agriculture.
The purpose of the dam is to reduce flood damages for more than 20,000 acres in portions of Steele, Barnes, and Cass counties.
The project, to control water in case of catastrophic floodway of the Upper Maple River, consisted of four cast-in-place concrete structures, two hydraulic drop structures, riser and downstream flow discharge structure.
SIMILAR PROJECTS
Maple River Dam and Emergency Spillway