---
WEST FARGO SPORTS ARENA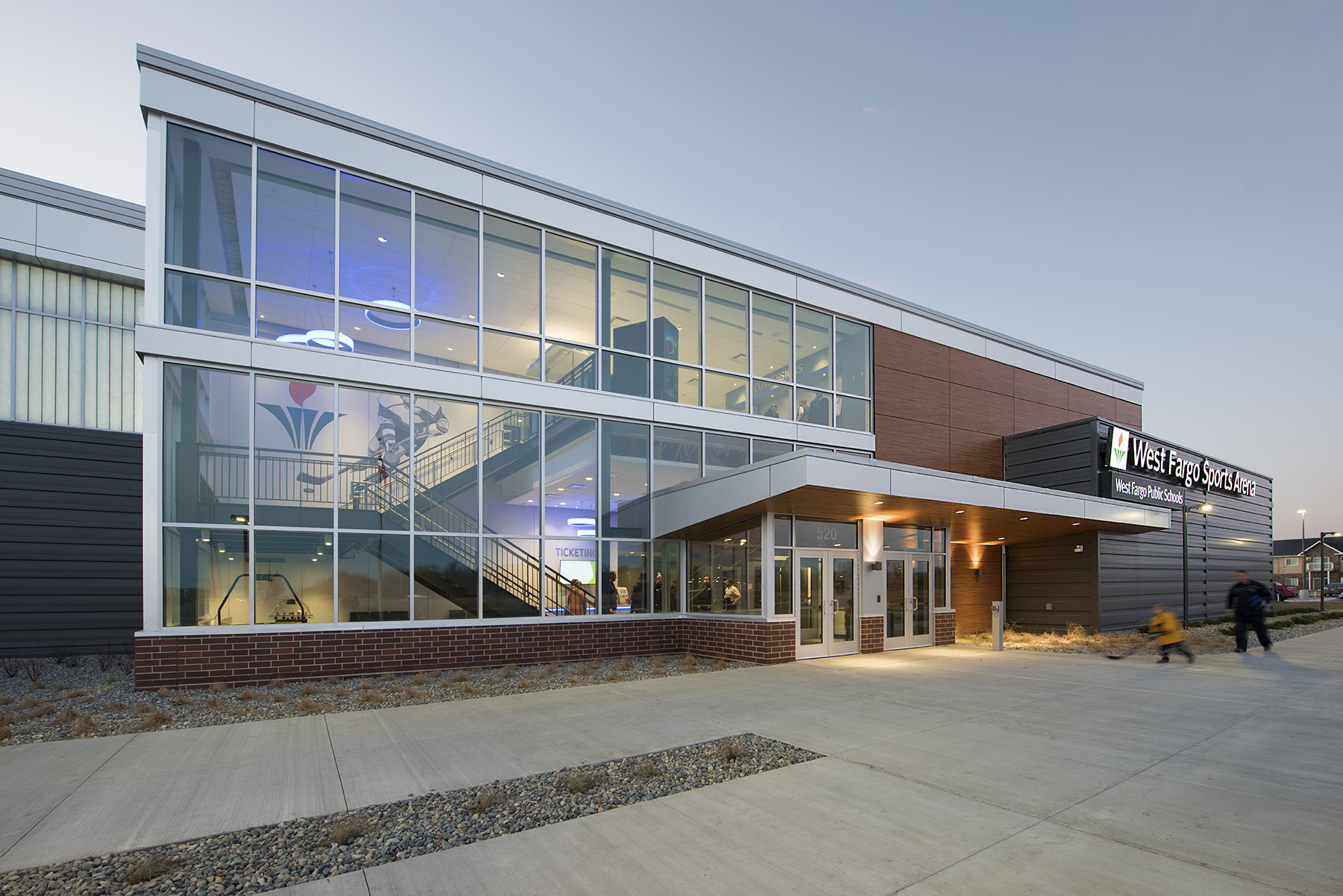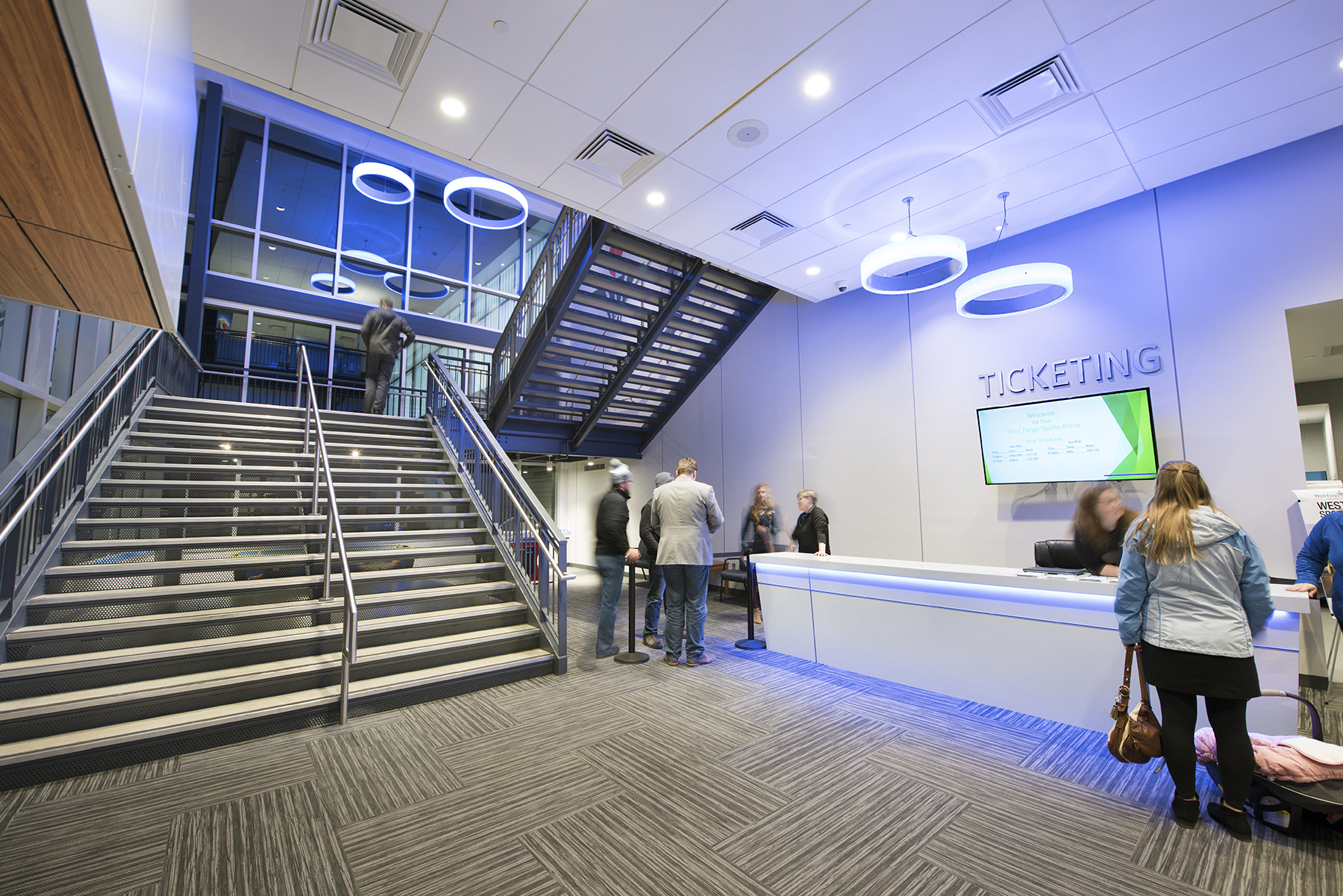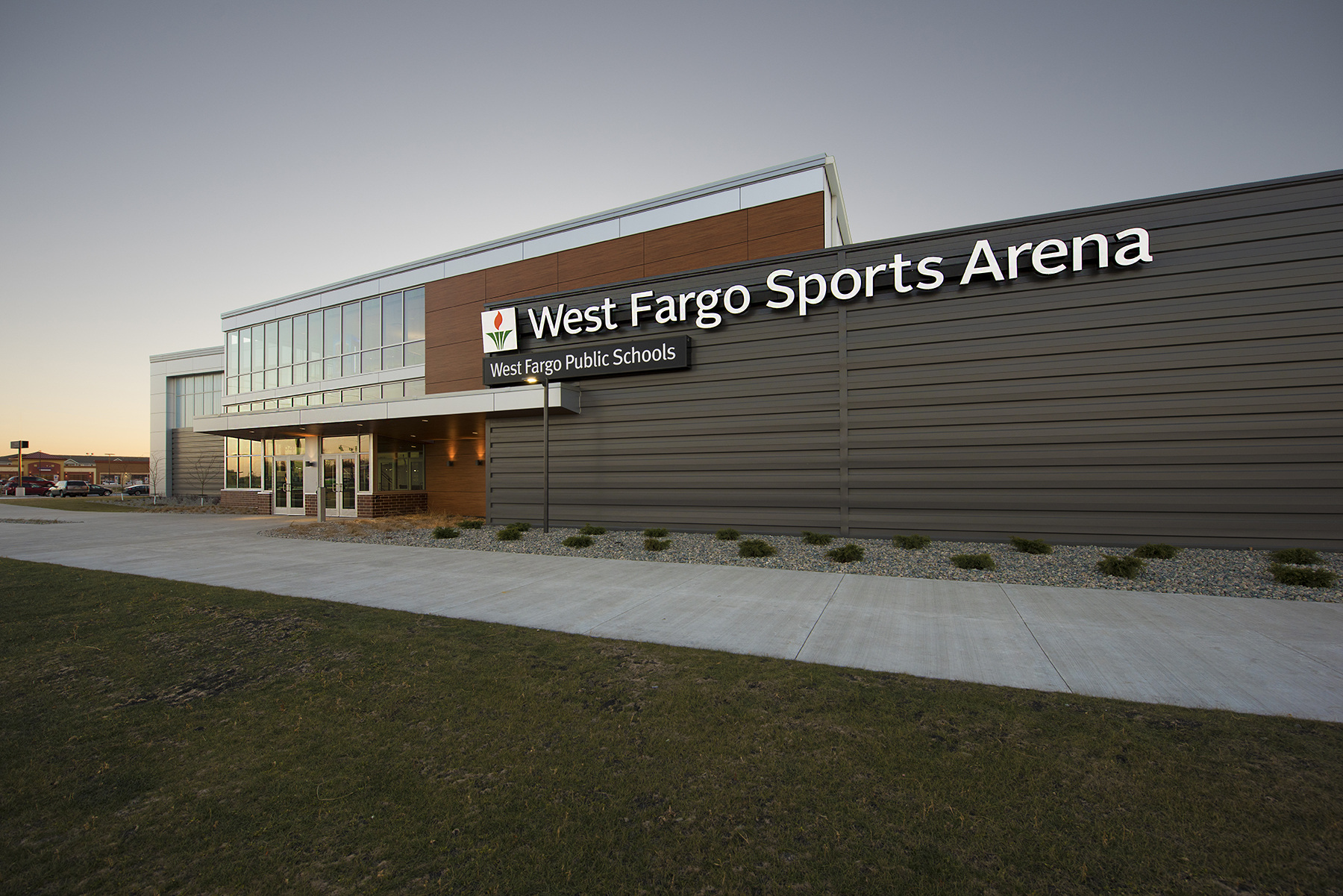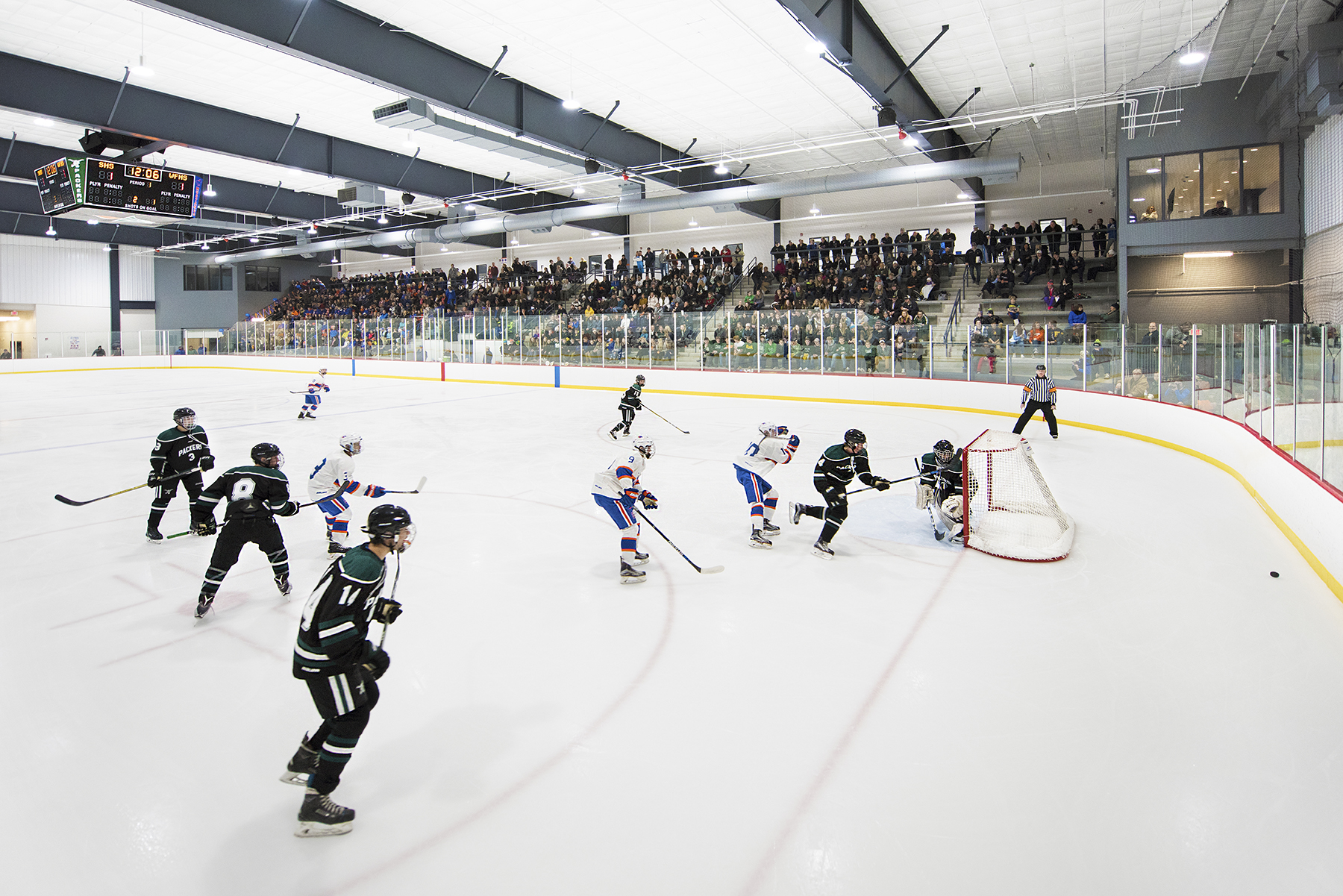 West Fargo Sports Arena – Exterior 2
lWest Fargo Sports Arena – Lobby
West Fargo Sports Arena – Exterior
gWest Fargo Sports Arena – Let's playame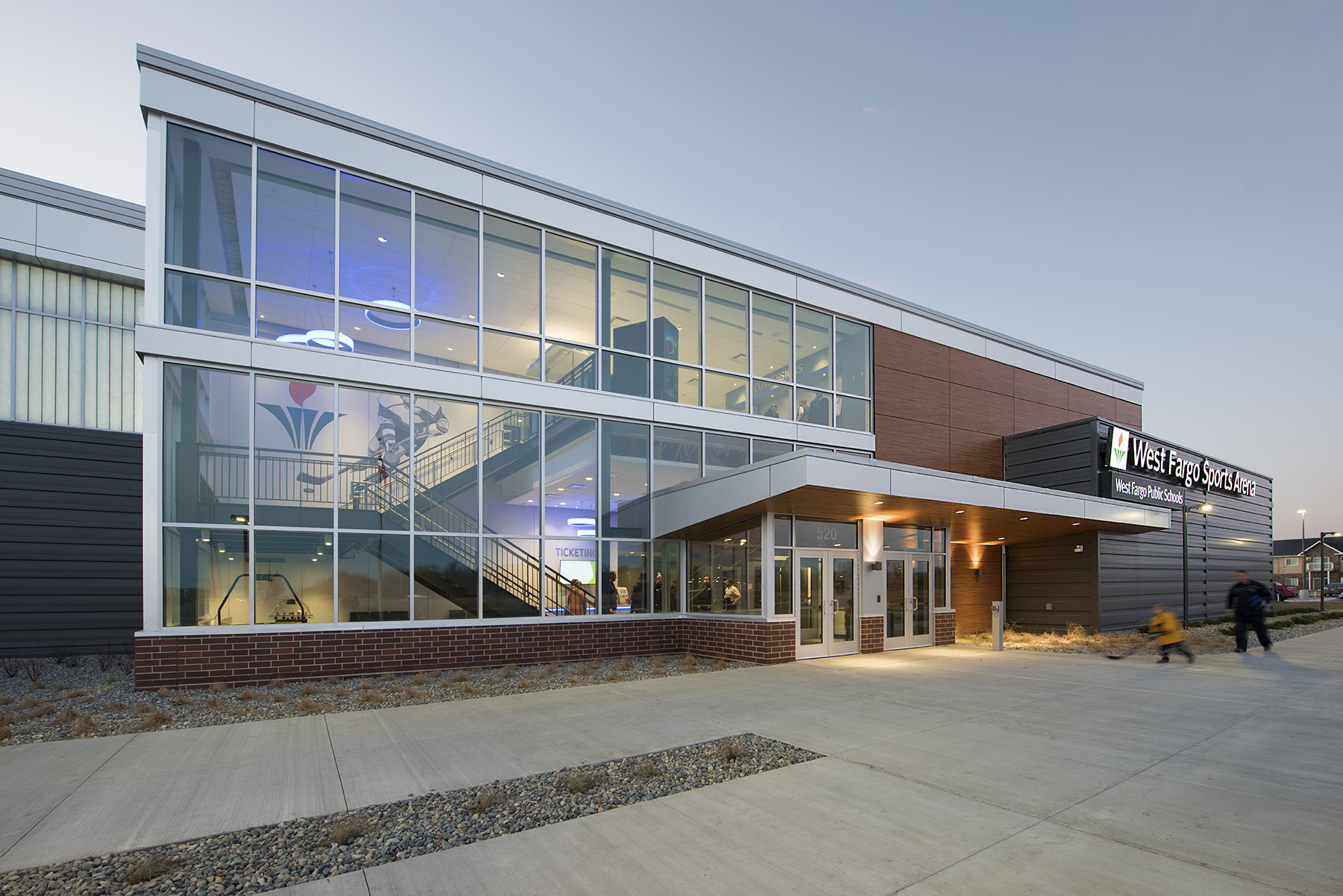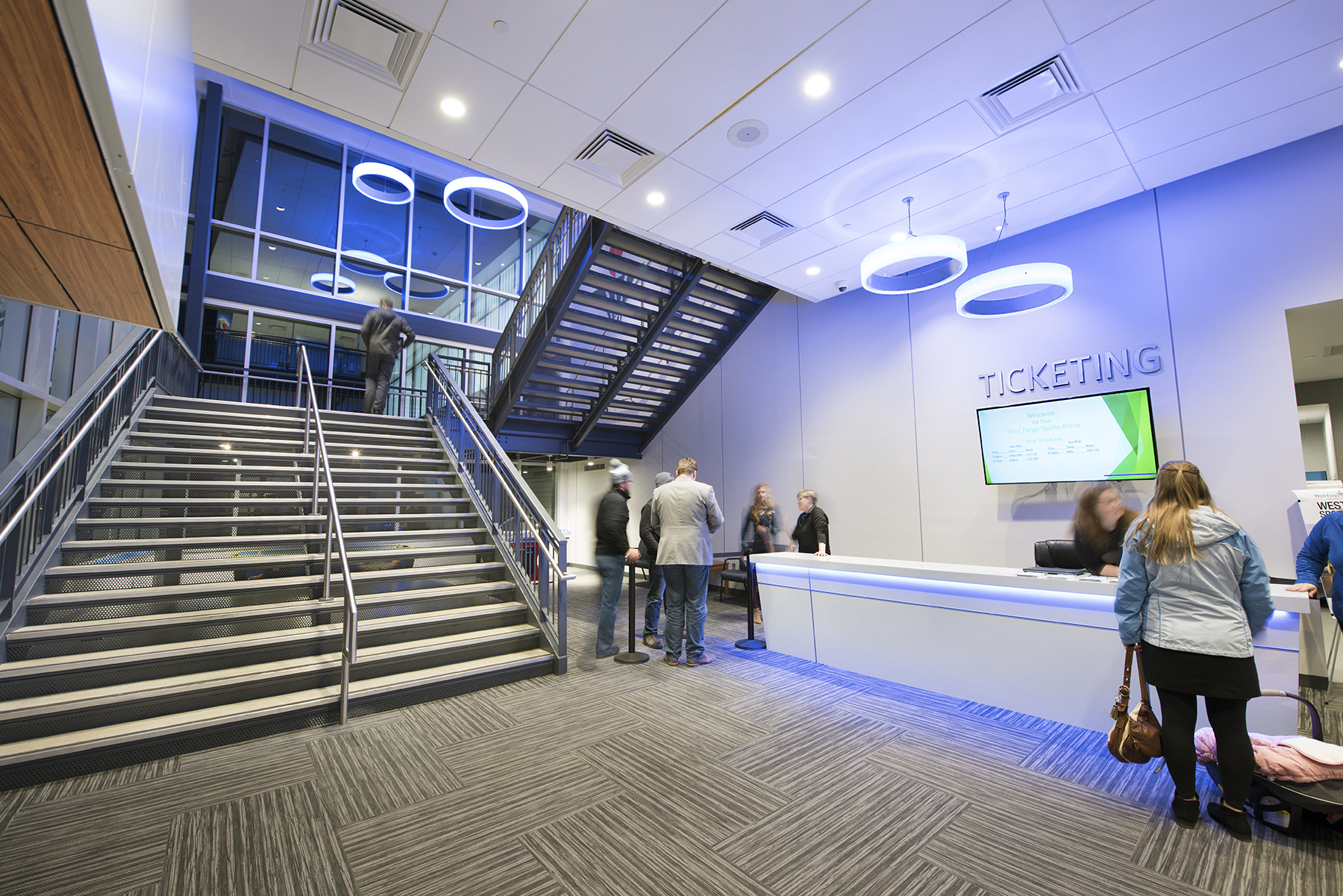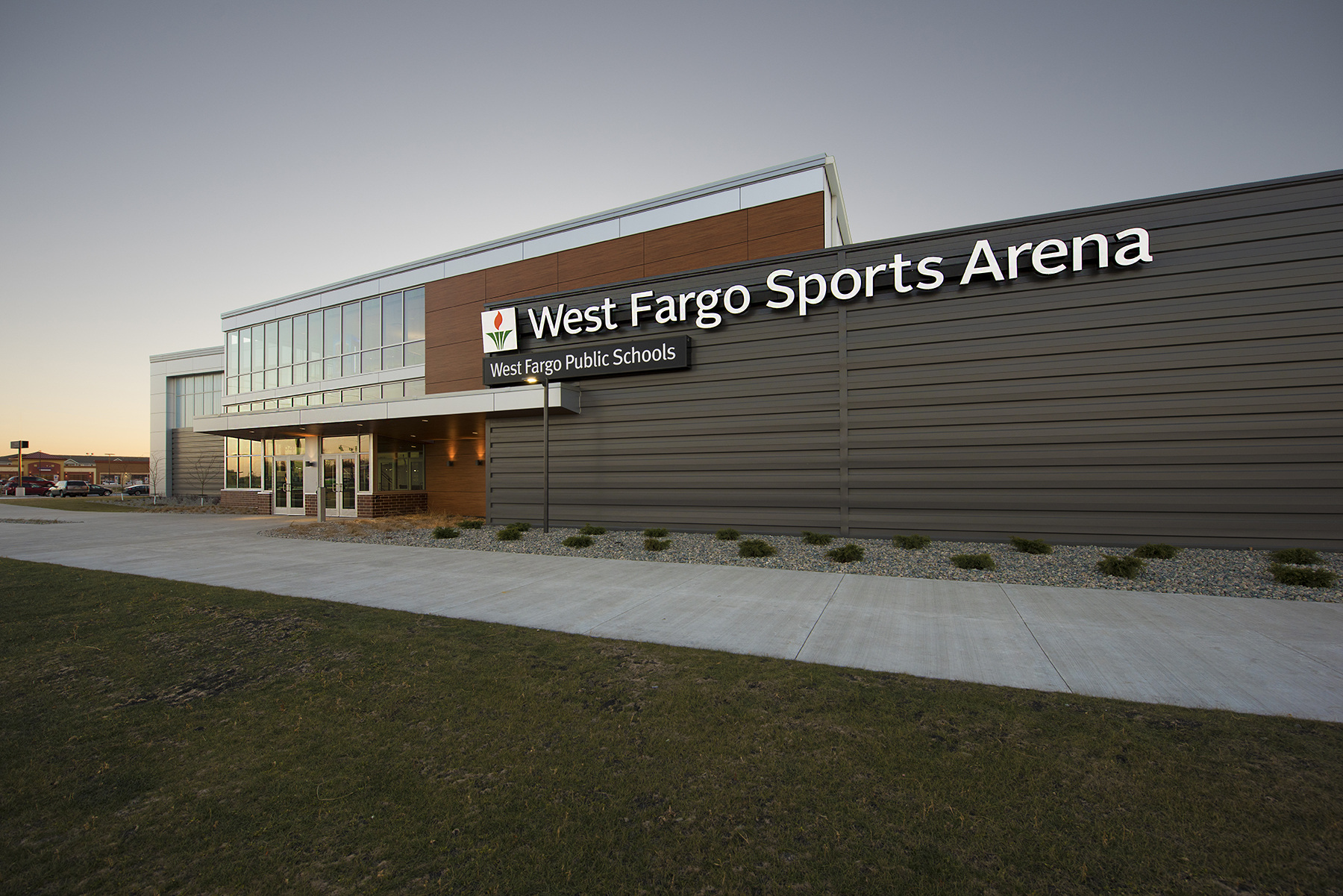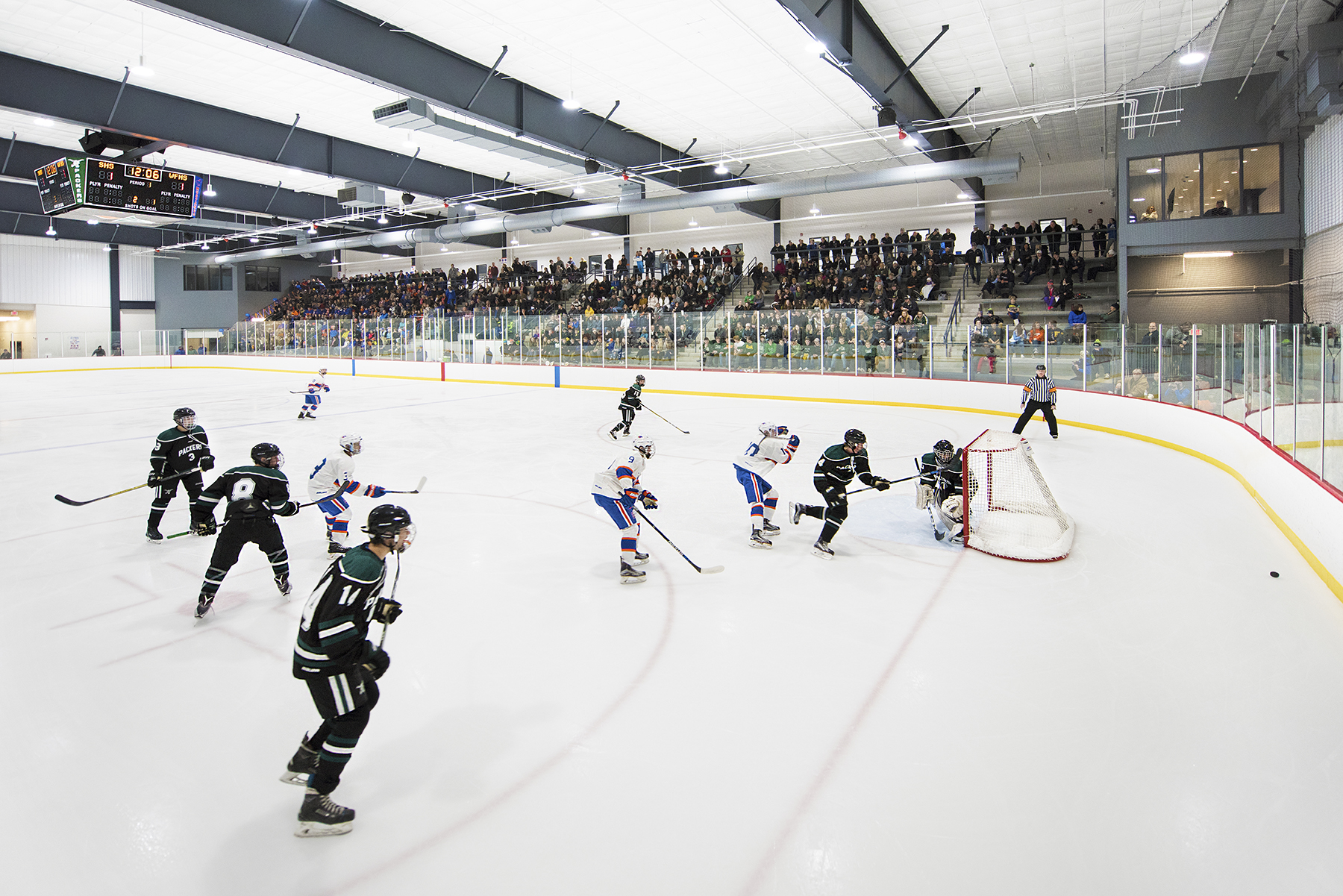 Photo Credit: JLG Architects
Location: West Fargo, ND
Project Size: 71,000 SF
Project Cost: $14.9 Million
Completion Date: 2017
To handle a rapidly growing population and demand for ice time, the West Fargo School District approved an arena design that included two ice sheets: one as a 1,000-seat competition rink and the other as a 400-seat rink for practice, tournaments, and games with lower attendance demands.
The facility, designed for the expansion of a third ice sheet in the future, acts as a home for two West Fargo high schools. For both schools to have a dedicated rink, the design "transforms" the ice for either school with limited physical requirements. This saved the school district upfront building costs and operating expenses.
The arena offers several different viewing options, multiple locker rooms for each ice sheet, referee spaces, athletic training, and a public skating change area. A large open main lobby contains ticket sales, a community room, and concessions.
While working in conjunction with the project architect and construction manager, Heyer Engineering successfully delivered early foundation and structure construction document packages. This allowed the project to be completed on time and within a short-allotted design and construction schedule.
The primary structural system utilized for the "shell" of the arena was a Pre-Engineered Metal Building (PEMB) system. The stadium seating is framed with structural steel raker beams and precast concrete stadia. Interior concourses and mezzanines are cast in place concrete floors with structural steel beams and columns, open web steel joists, and CMU bearing walls. Light and efficient structural sections and materials were selected to keep the project within budget.
Integrating the relatively flexible building system of the PEMB with the relatively rigid other structural elements within the building was a major structural issue to overcome during the design of the building.
SIMILAR PROJECTS
Mason City Arena
Southwest Youth Ice Arena