---
A. GLENN HILL CENTER – NORTH DAKOTA STATE UNIVERSITY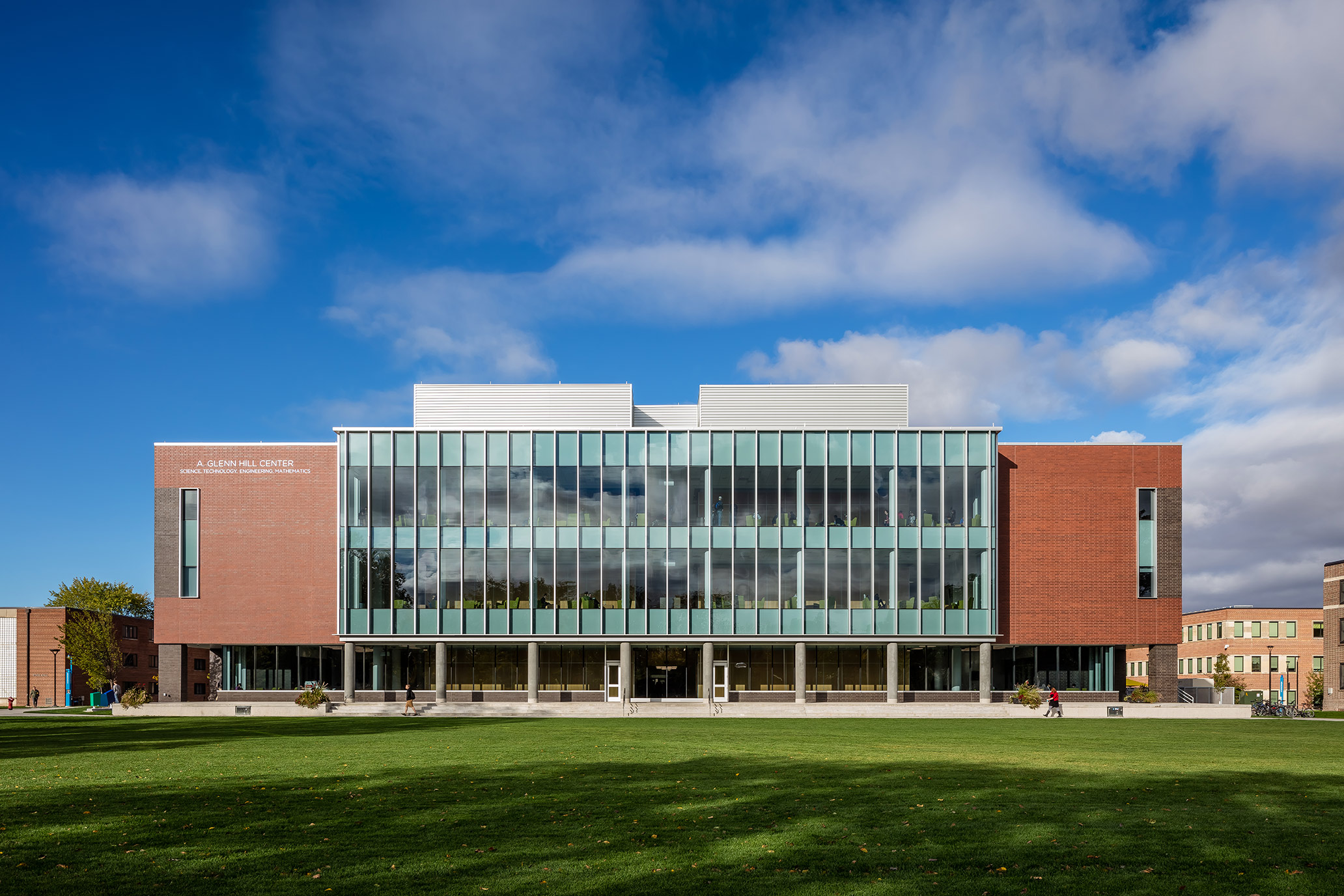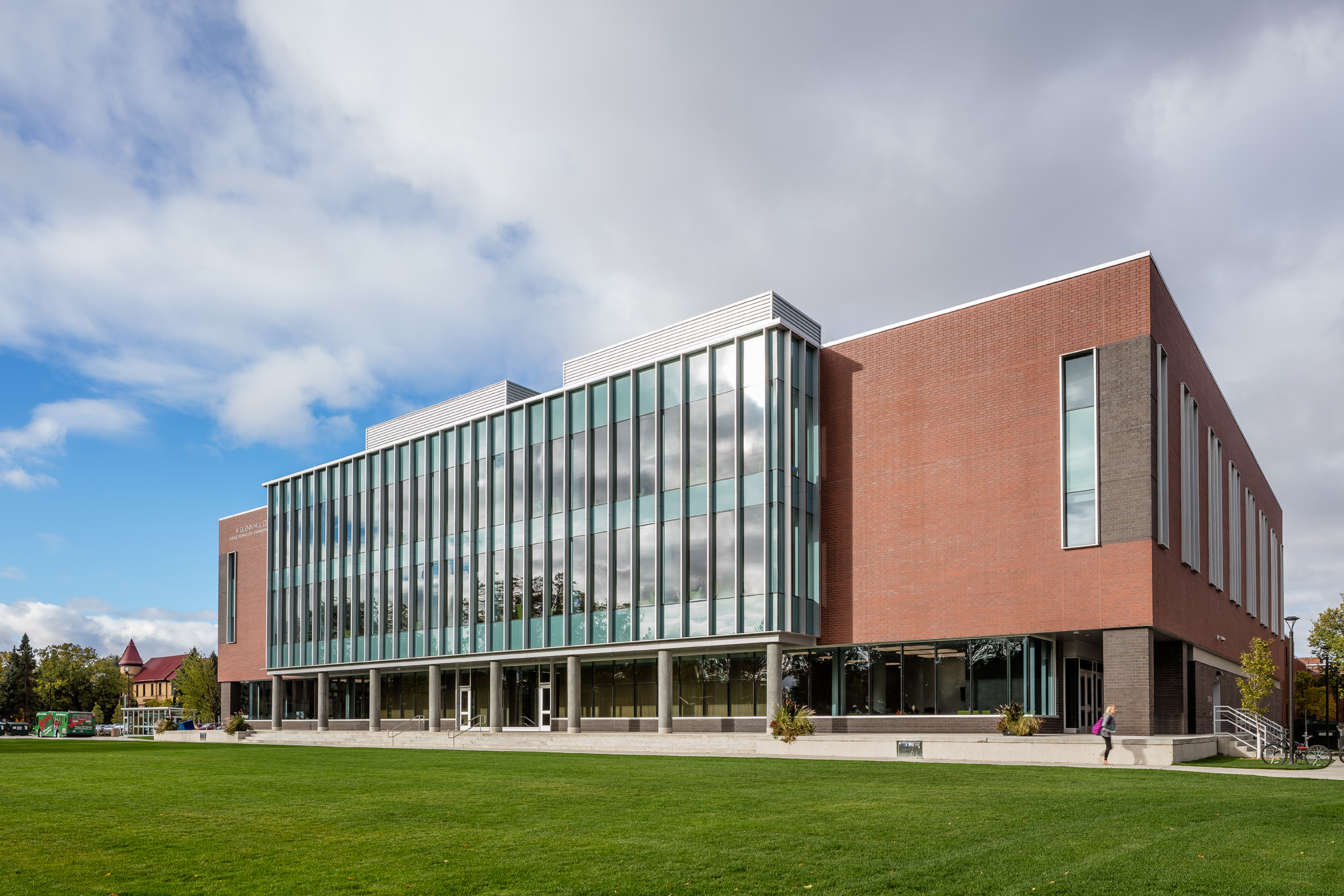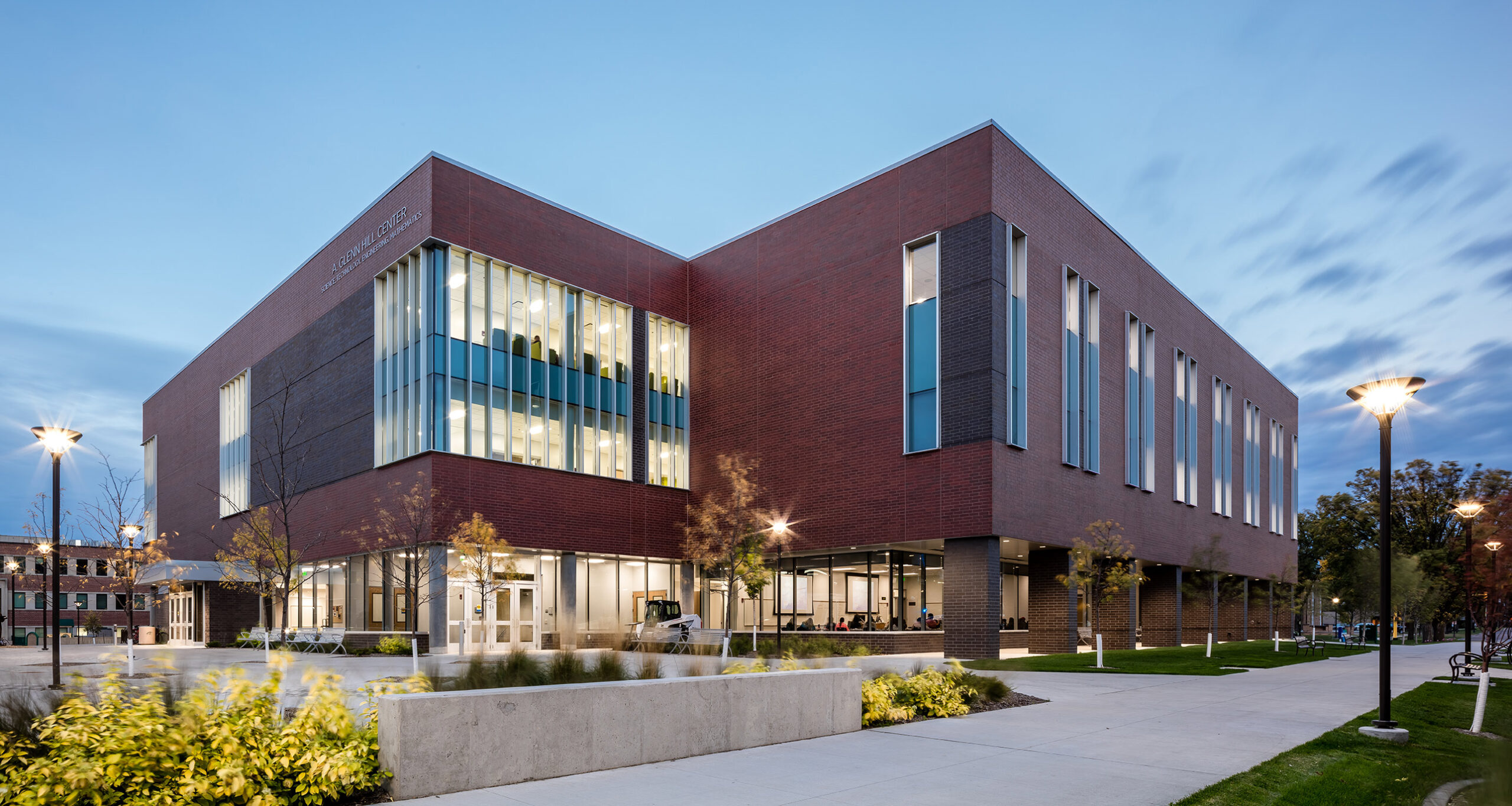 A Glen Hill (STEM) NDSU - Exterior front
A Glen Hill (STEM) NDSU - Exterior front 2
A Glen Hill (STEM) NDSU - Exterior back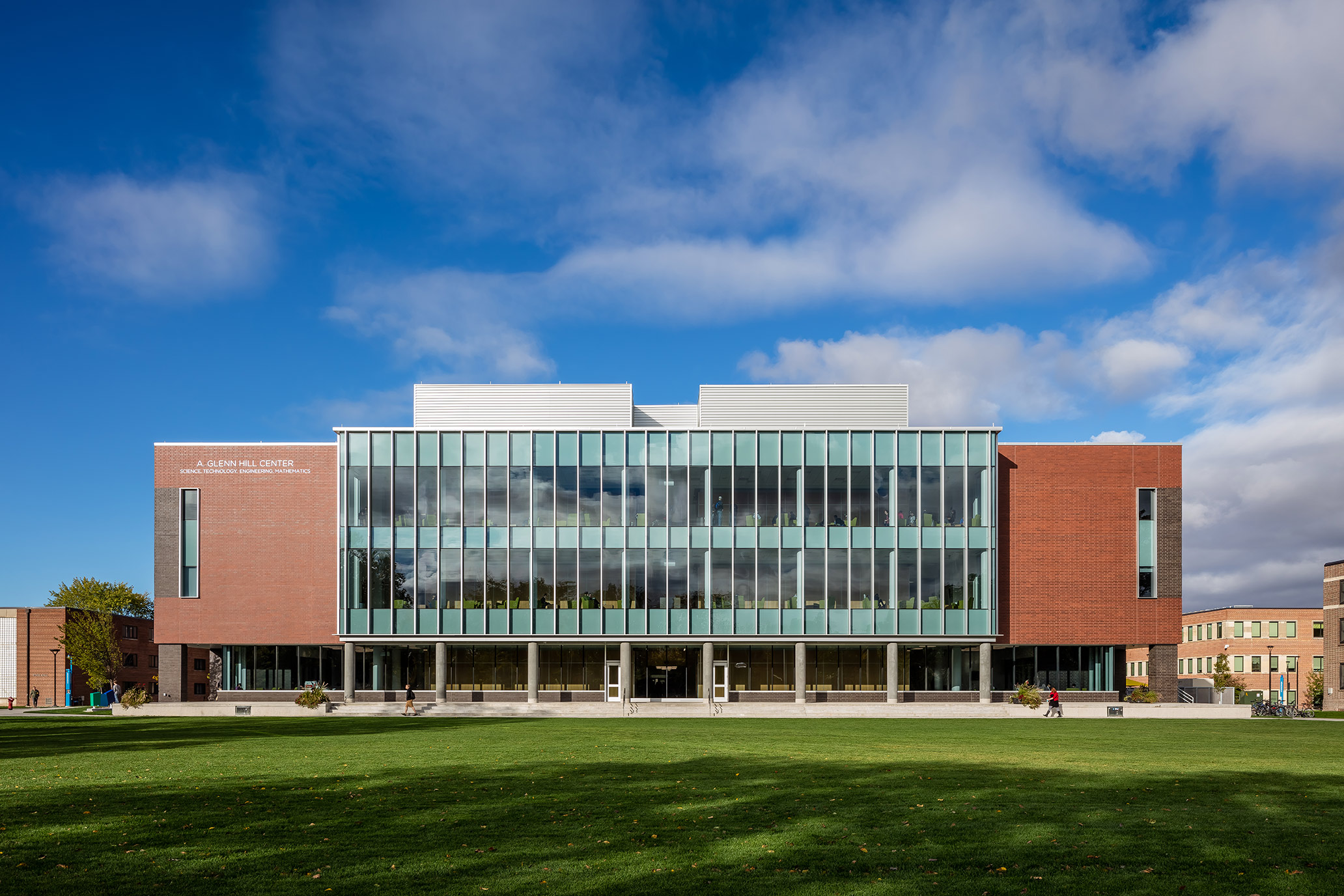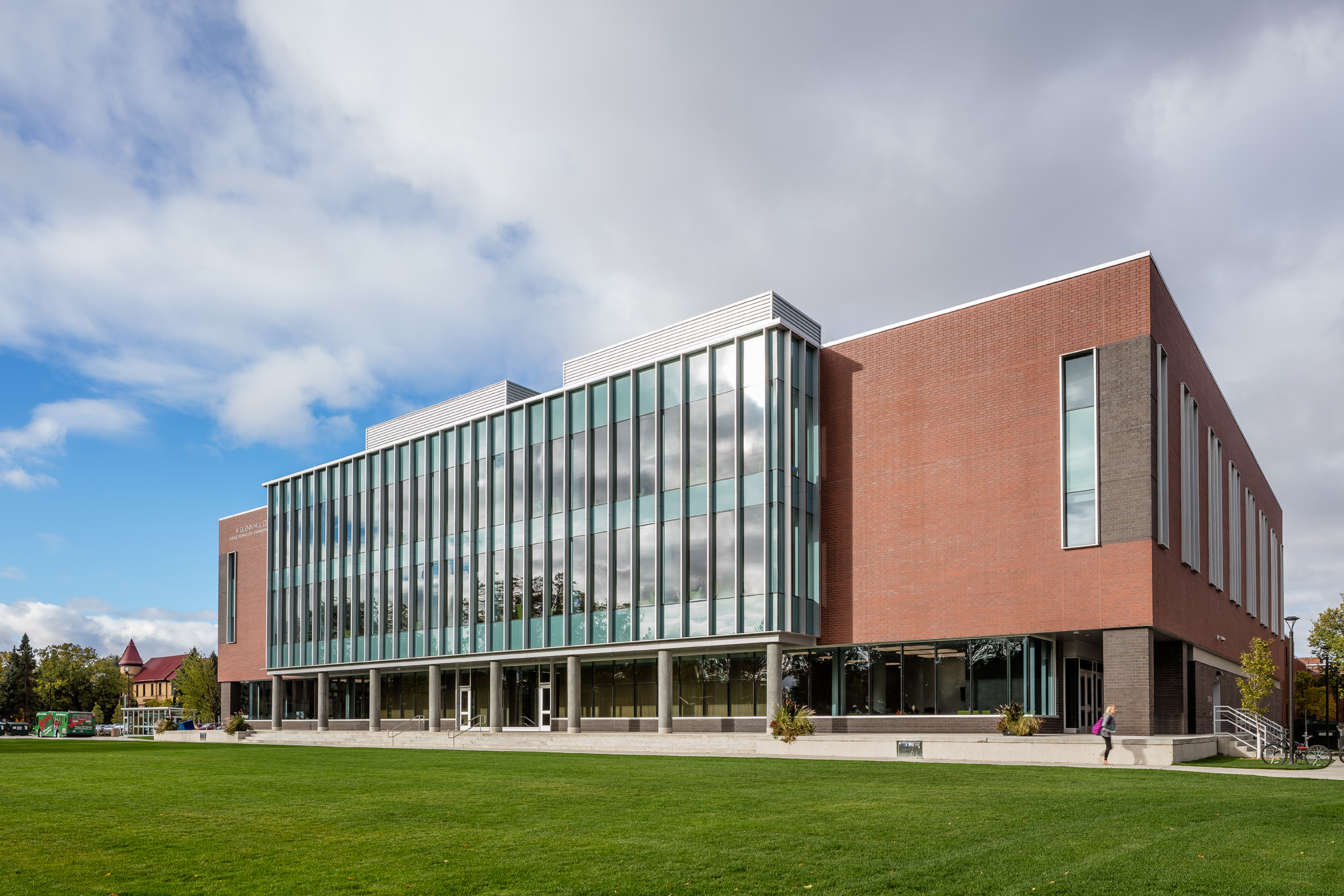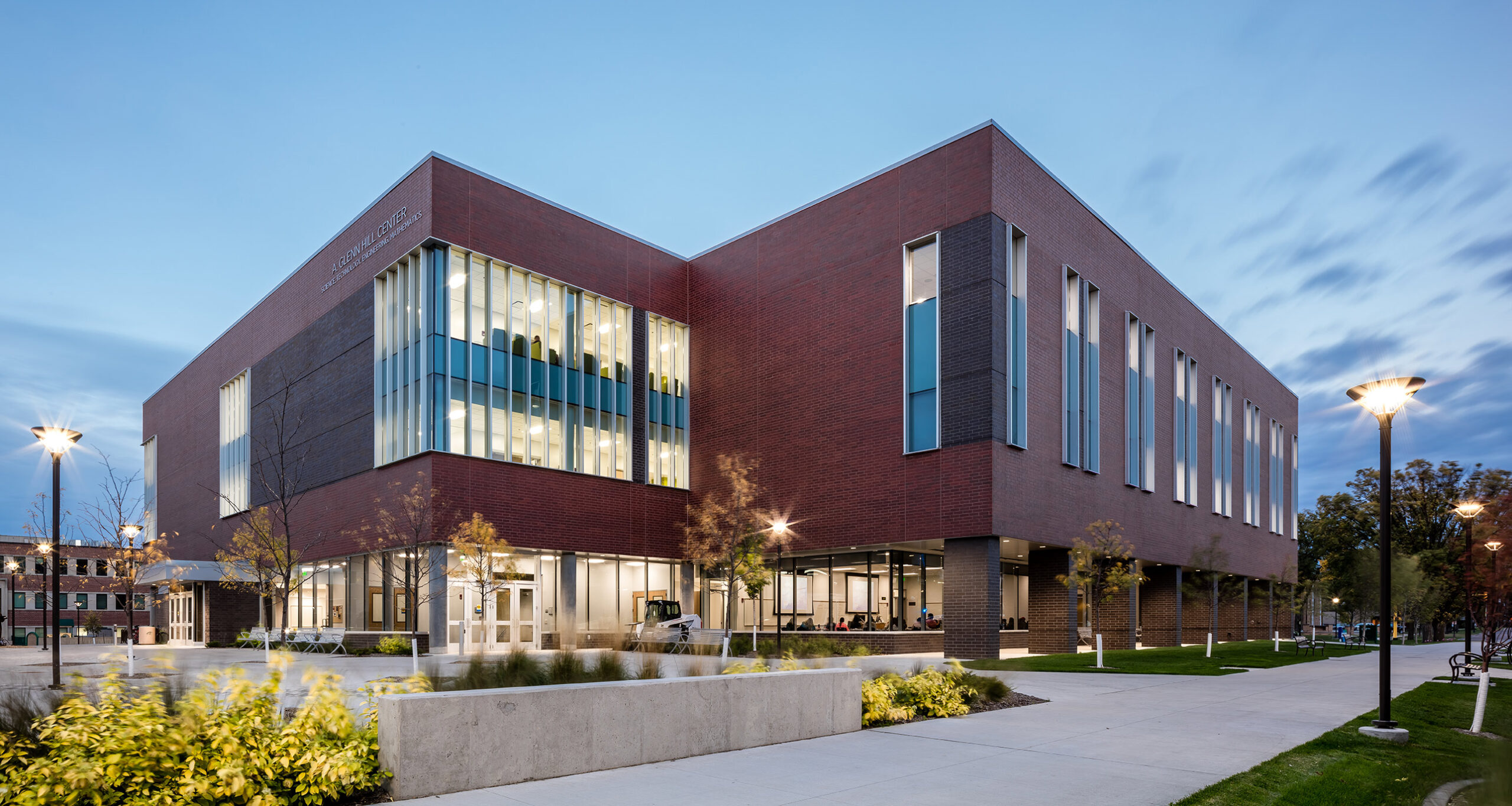 Location: Fargo, ND
Project Size: 109,000 SF
Project Cost: $29 Million
Completion Date: 2016
This three-story building, offering laboratories and classrooms, is used primarily for curriculum in science, technology, engineering, and mathematics (STEM) for first and second-year introductory foundational courses.
Regarding design, the building is highly advanced to attract and support STEM undergraduate students providing technology supporting active learning, collaboration, and distance education. The structure features an open-frame and is adaptable to accommodate future enhancements in technology, lab equipment, in educational techniques and more.
The building structural system consists of a structural steel frame, openweb steel joists and a metal deck supported concrete slab. The roof system consisted of open-web steel joists and metal decking. The lateral system consists of structural steel braced frames and masonry CMU walls at the stair and elevator shafts. The structure is supported with a shallow foundation system consisting of spread footings, piers and foundation walls. The initial design seemed to call for a deep foundation system like driven pipe piles but after working with the geotechnical engineer of record, a soil reinforcement system was developed and we were able to use a standard spread footing system.
SIMILAR PROJECTS