---
LIBERTY MIDDLE SCHOOL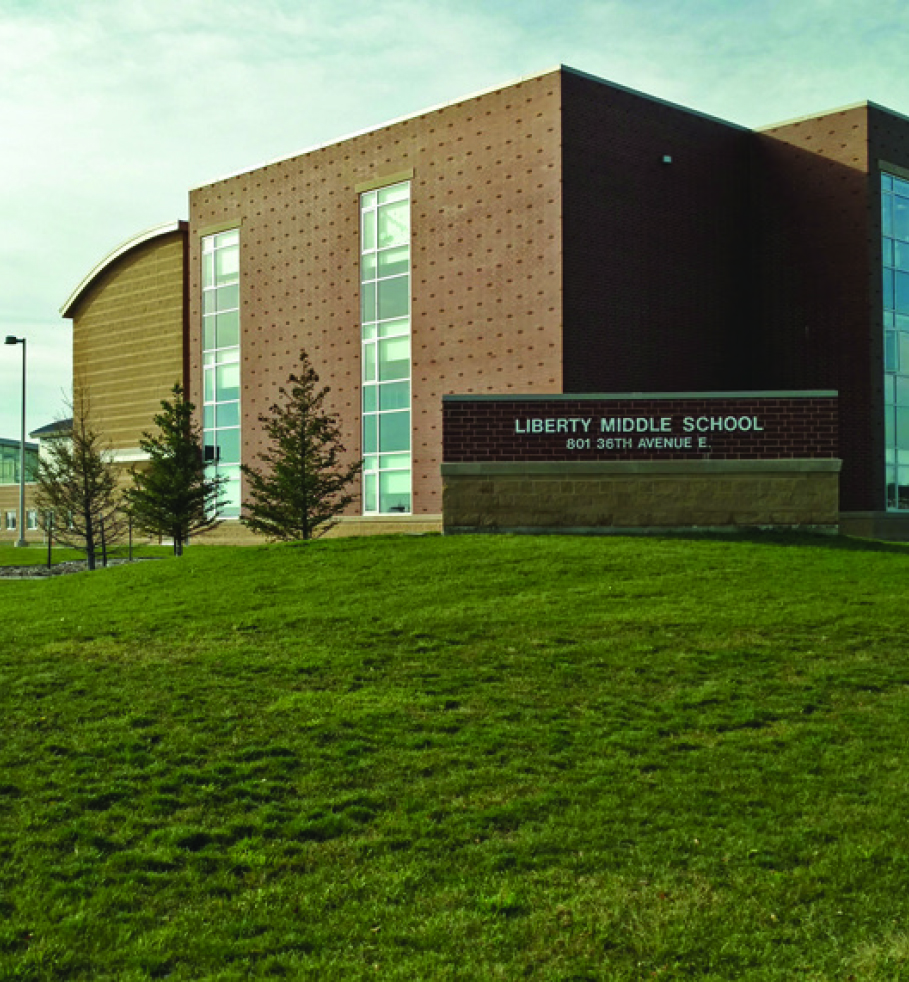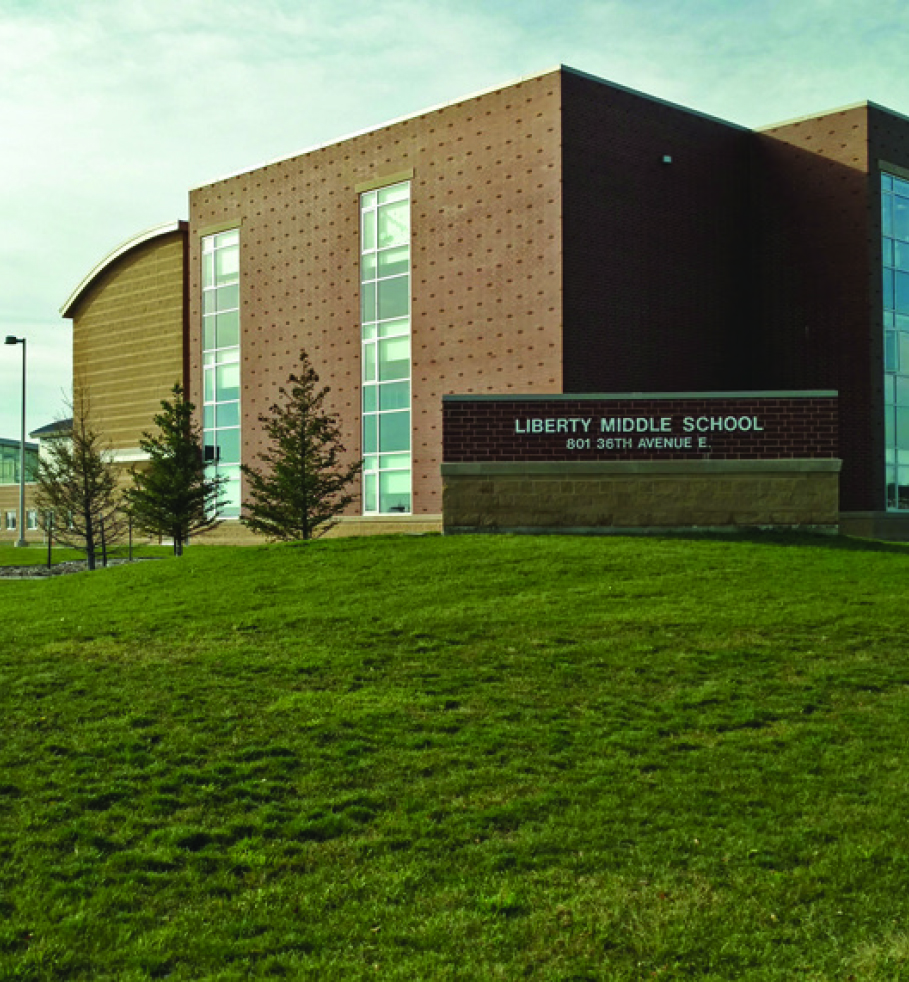 Liberty Middle School – Exterior Signage
Liberty Middle School – Exterior Signage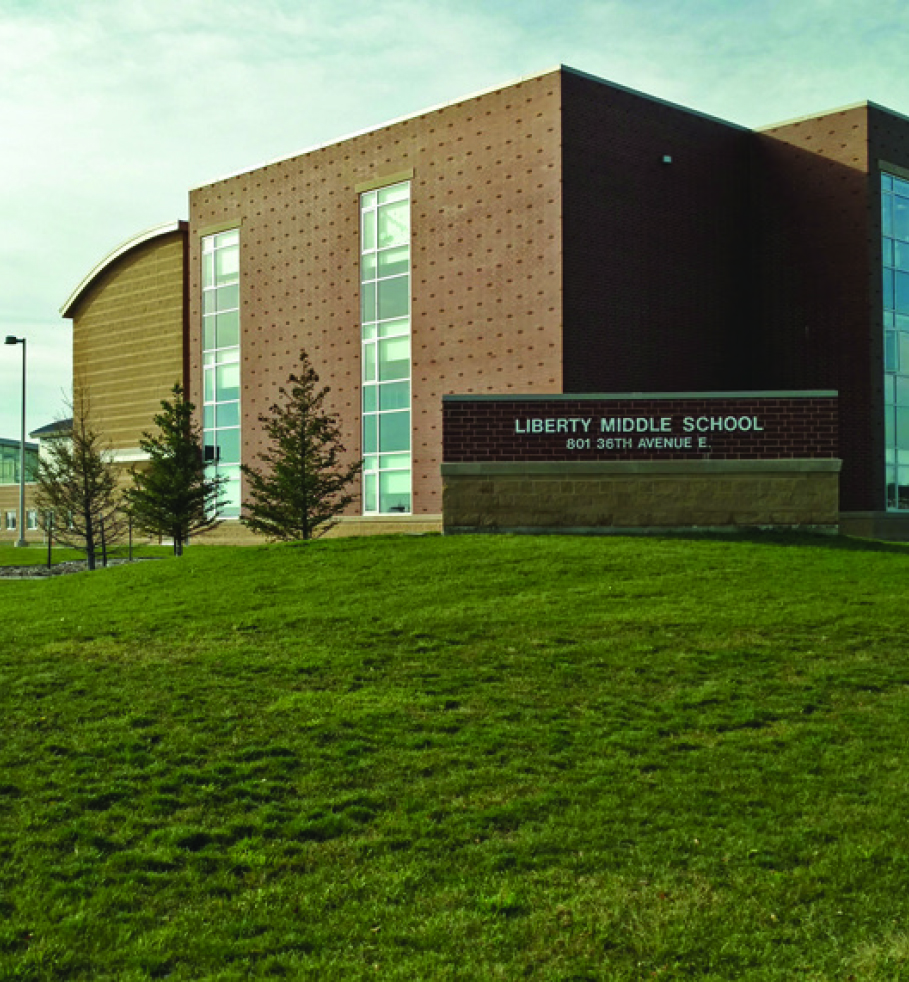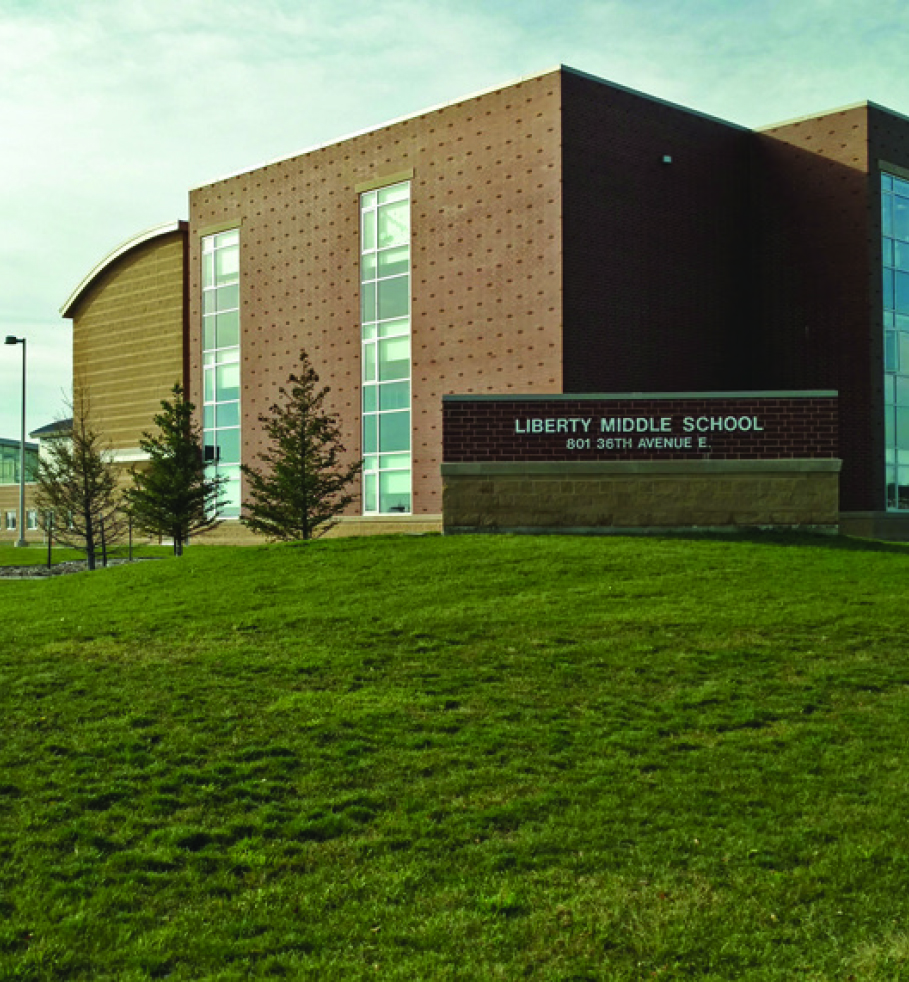 Location: West Fargo, ND
Project Size: 210,000 SF
Project Cost: $40 Million
Completion Date: 2013
Liberty Middle School is designed to accommodate 1,200 students, grades 6th through 8th. The educational spaces covering 210,000 square feet include traditional classrooms, science labs, dedicated teaching stations for technical, art and consumer sciences, along with special education facilities. The design also includes dedicated music rooms for band, choir, orchestra and general music, rehearsal, an auditorium with 460 seats, a competition gym with two full-size basketball courts and an auxiliary gym for practice and physical education classes. All teaching stations are equipped with projectors and projection screens or active smart-boards.
The spaces in the middle school support the STEM program, promoting teamwork and collaboration. The school features a three-story academic wing that accommodates one grade level per floor. Classrooms are clustered around two large team centers, each team center having a dedicated computer cluster. The three-story academic wing is adjacent to a two-story wing accommodating the encore curriculum: tech ed and business labs, art classrooms, family and consumer science lab, and the media center.
The building's structural system varies throughout. The main academic wings are designed with a structural steel frame with a hollowcore floor system and steel joist & deck roof. Braced frames are utilized for lateral support.
The athletic areas are designed with mainly masonry bearing and shear walls that support a hollowcore floor system and steel joist & deck roof. However, the commons area roof utilized a glu-lam wood truss system with tongue and groove wood decking.
The foundation system was developed in collaboration with the geotechnical engineer of record. The soils could not adequately support the heavy loads of the three-story columns with isolated footings, so we developed a system where continuous footings would rest on a reinforced section of engineered fill ultimately spreading the load out properly to minimize the settlements that were projected.
SIMILAR PROJECTS
Davies High School
Horace High School