---
DAVIES HIGH SCHOOL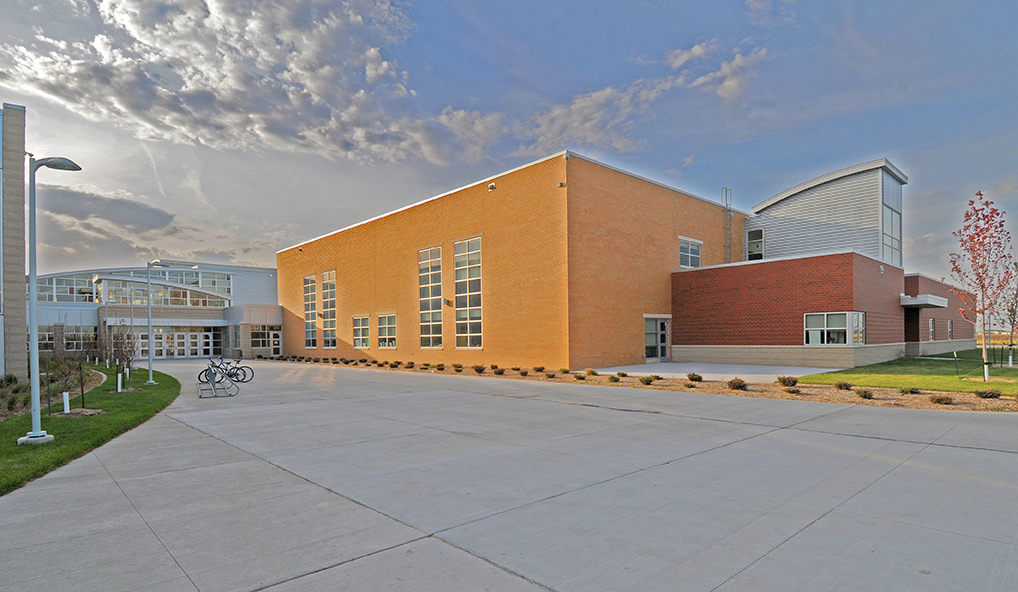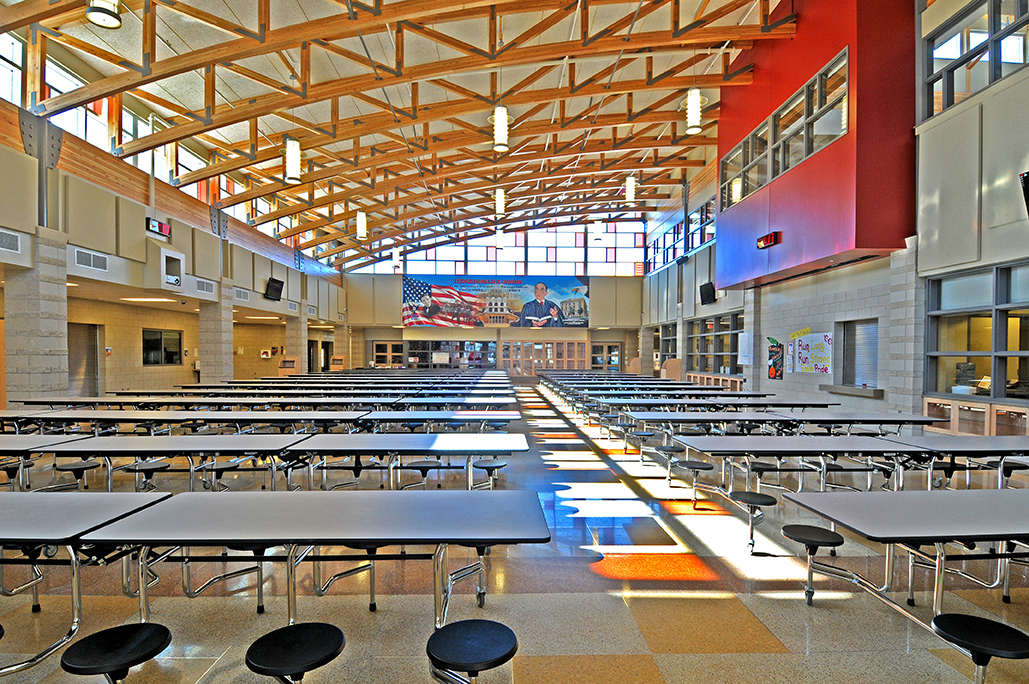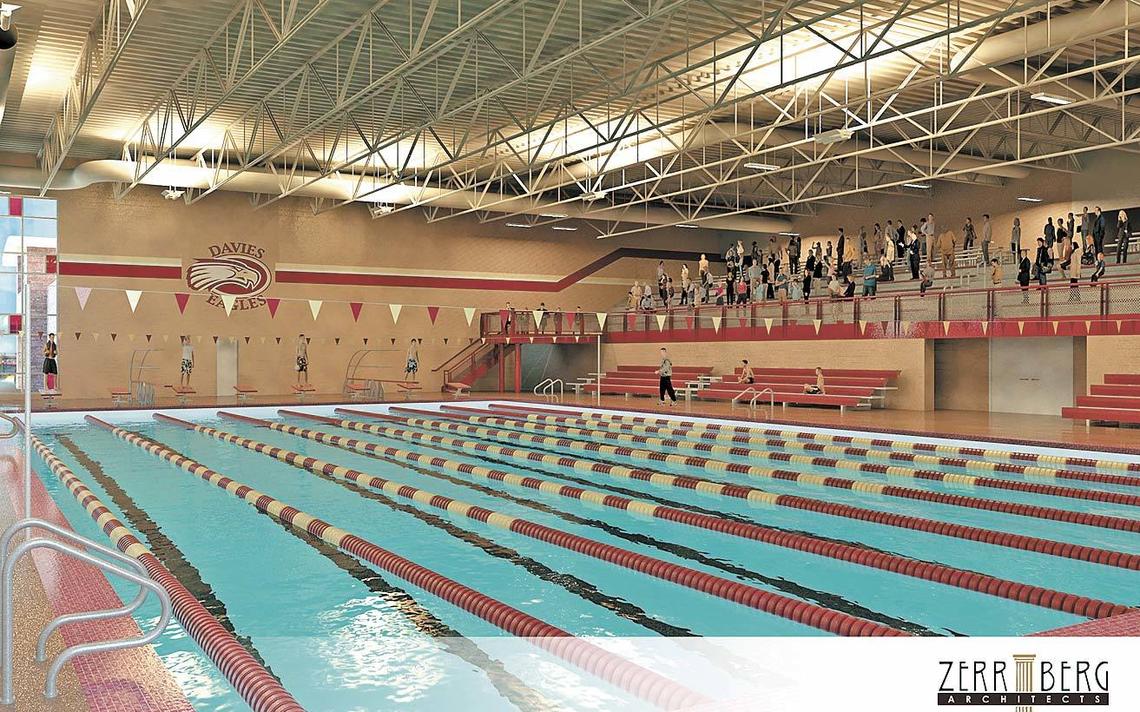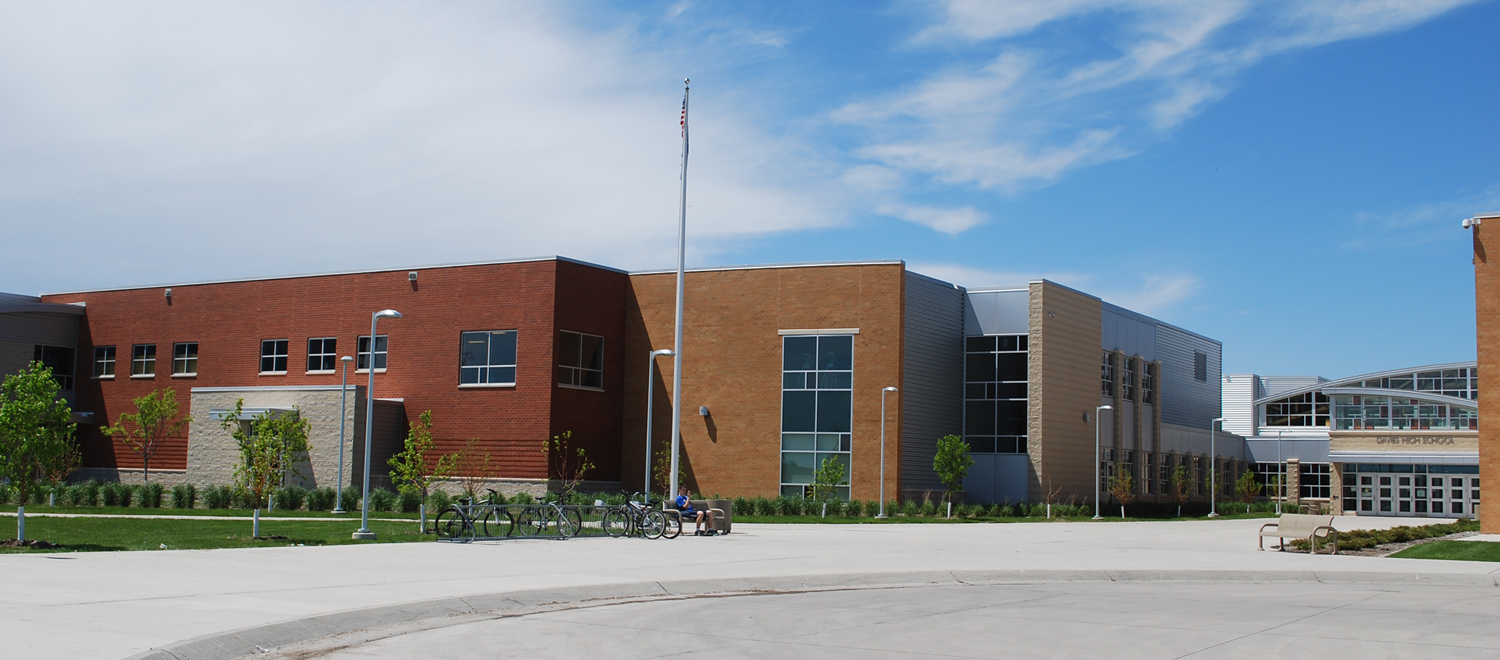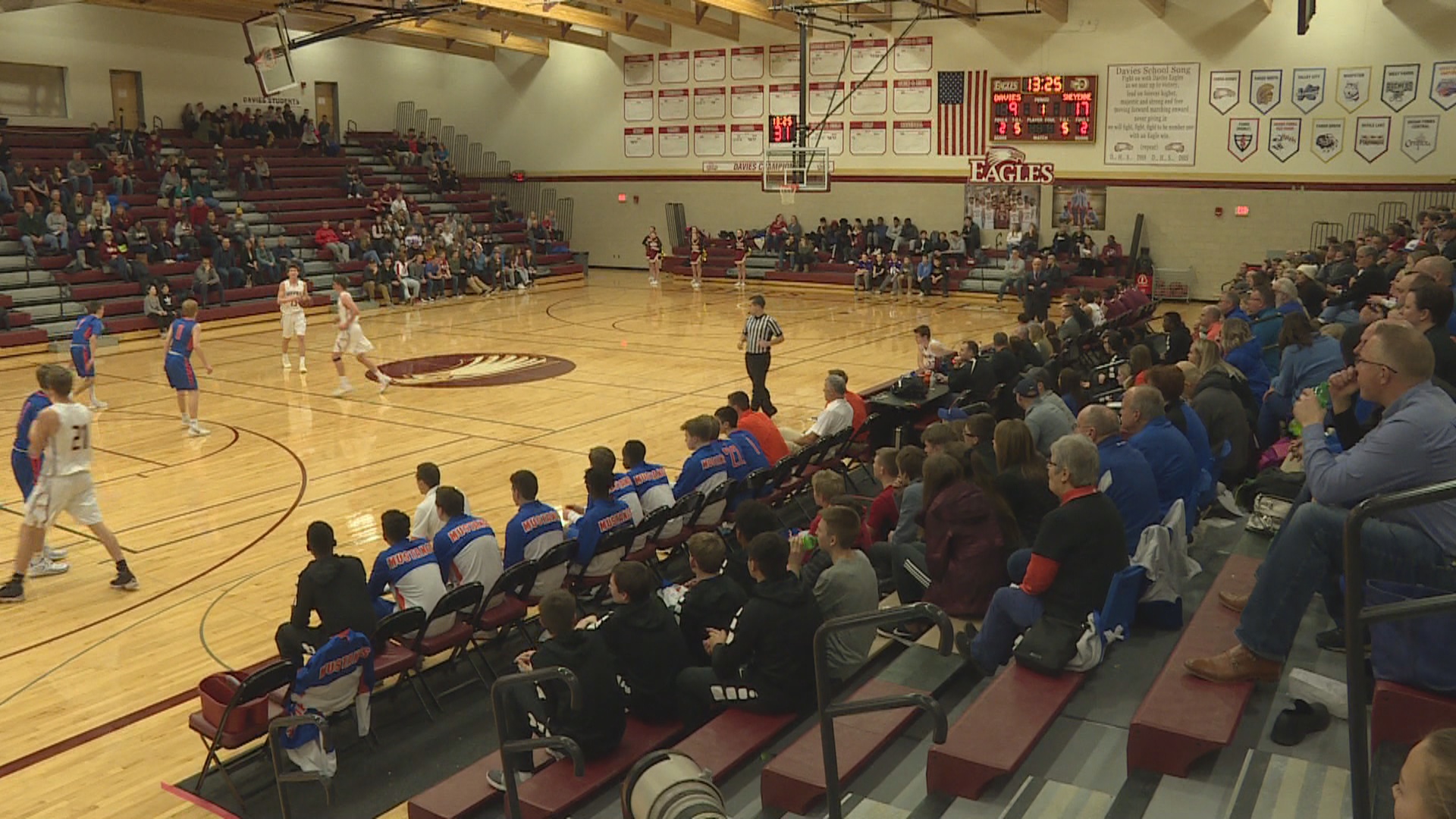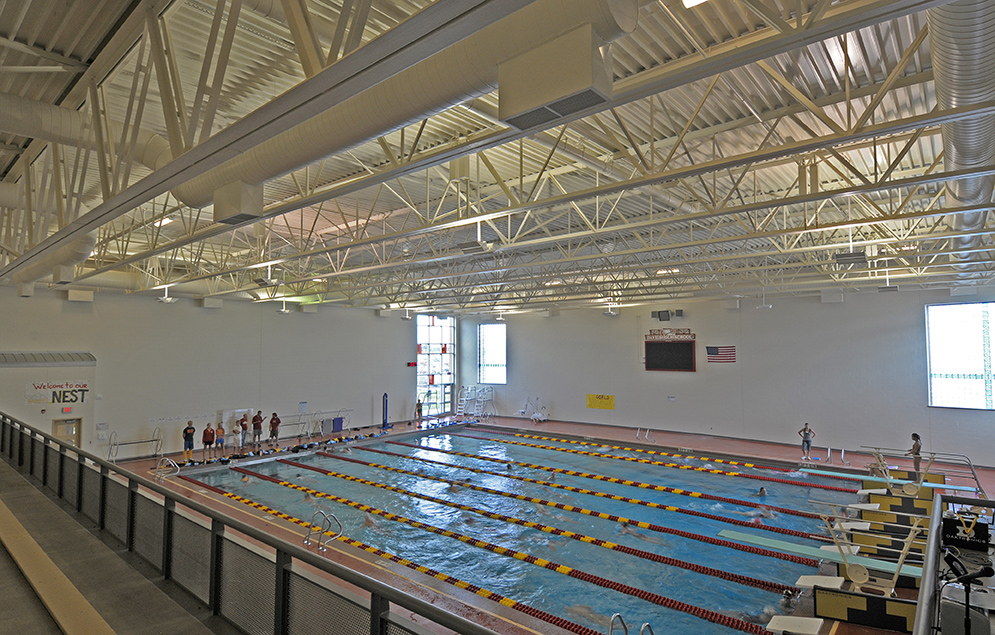 Davies High School – Entrance
Davies High School – cafeteria
Davies High School – Pool
Davies High School – Exterior
Davies High School – Pool 2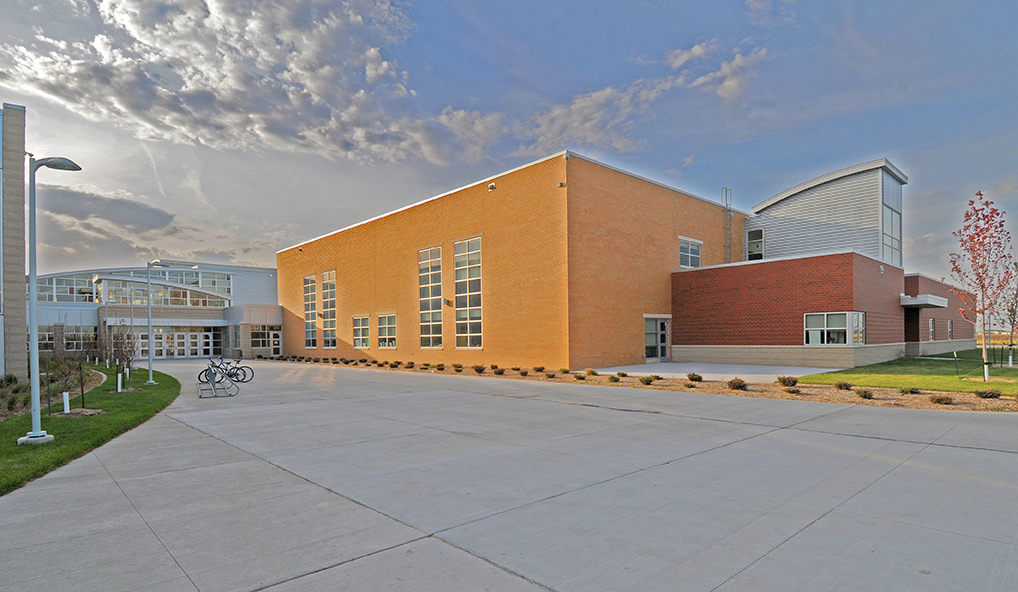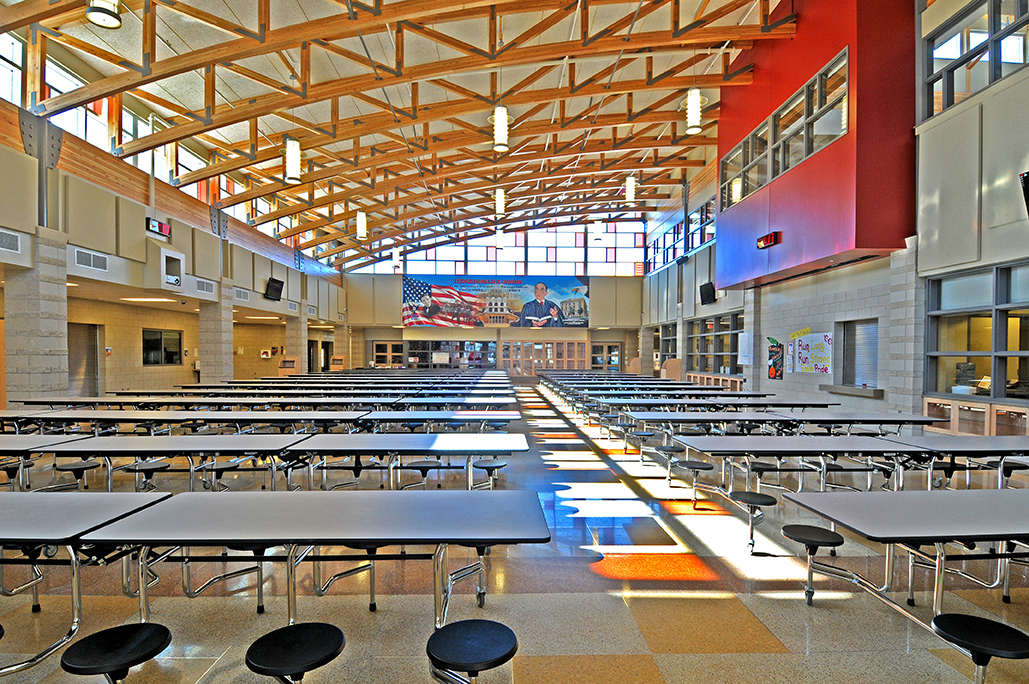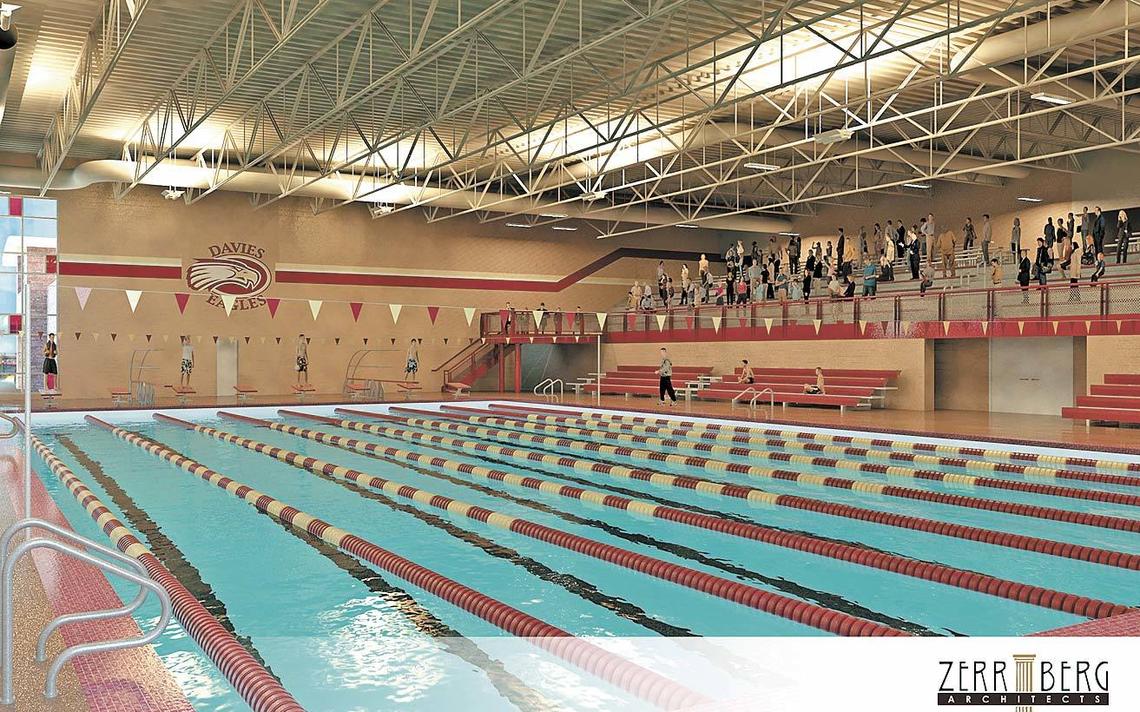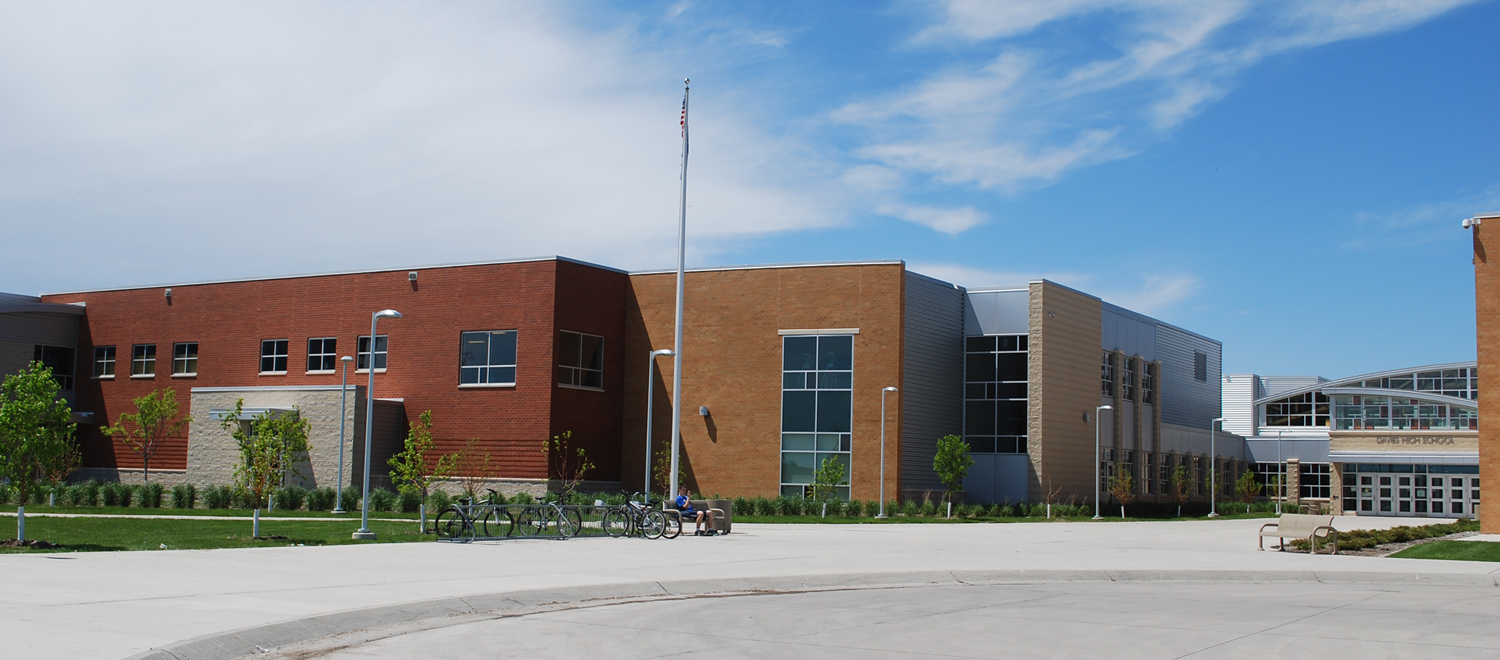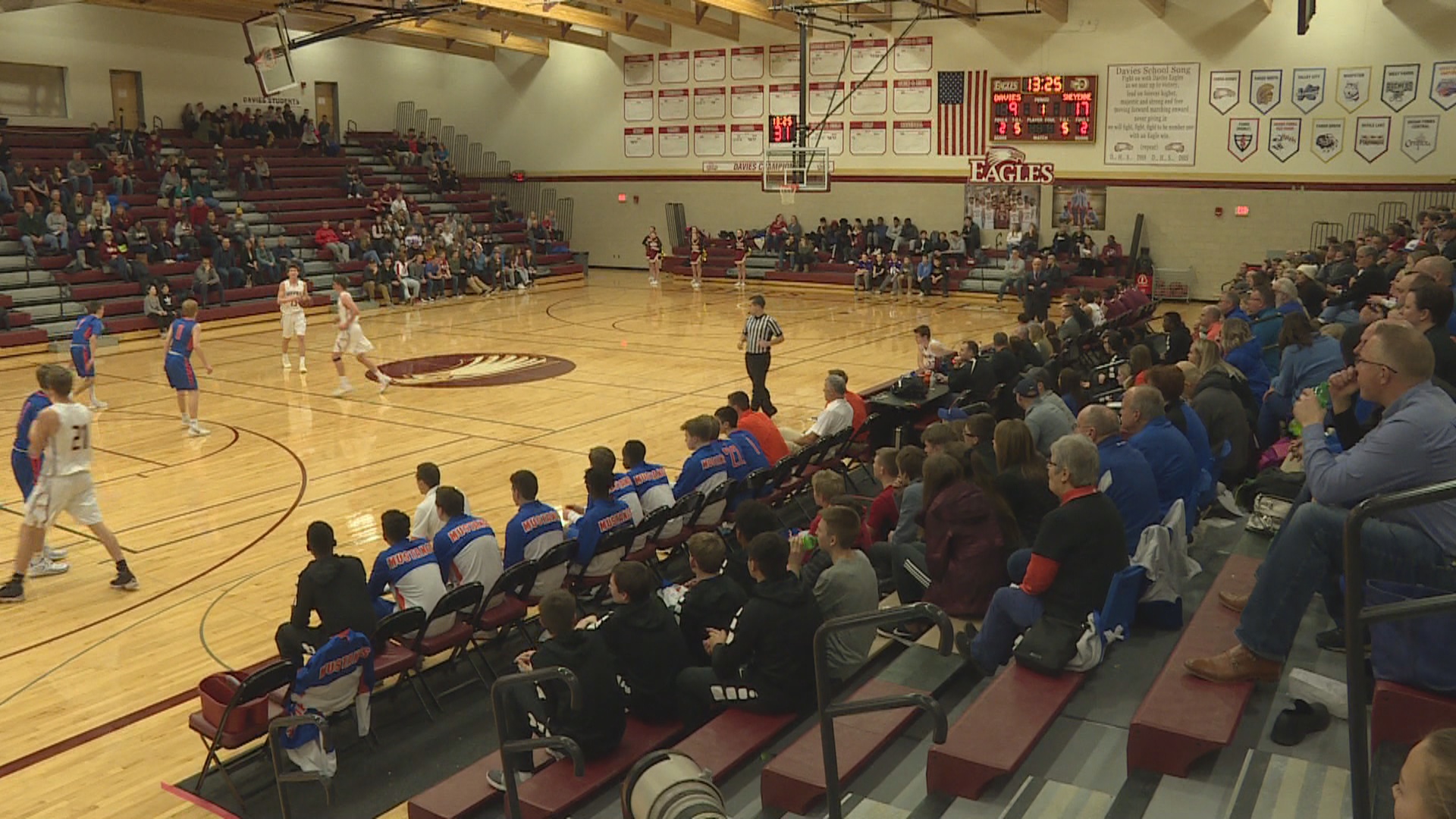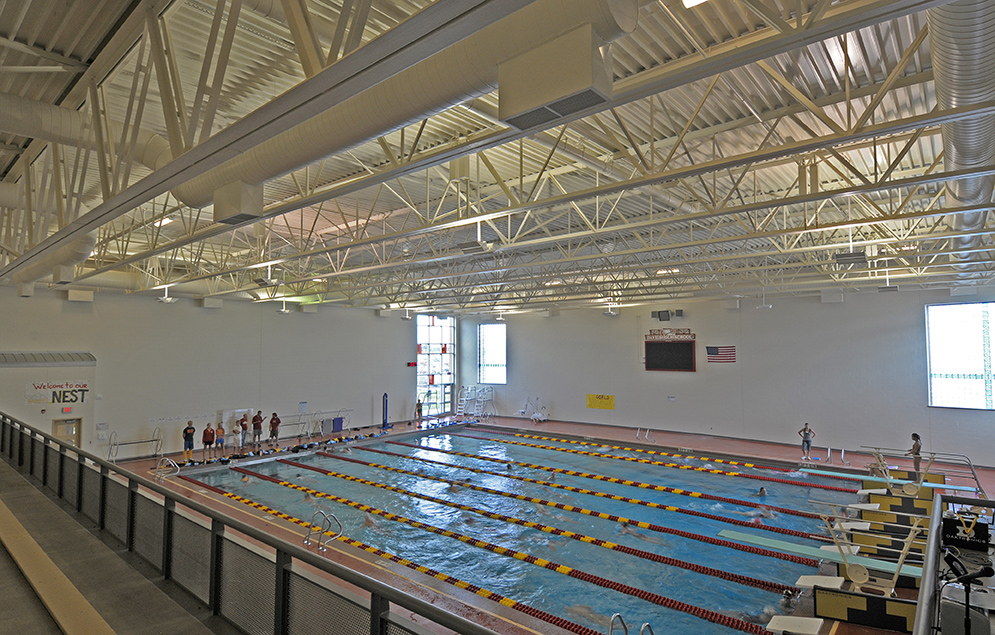 Location: Fargo, ND
Project Size: 300,000 SF
Project Cost: $45 Million
Completion Date: 2011
This 300,000 square foot high school is designed to accommodate up to 1,350 students. The school has 77 dedicated teaching stations, including traditional classrooms, science lab/classrooms, exploratory labs, music rehearsal classrooms, and career and technical labs.
The athletic complex includes a competition gym with a bleacher seating capacity of 1,650 spectators, a practice gym, and indoor swimming pool with seating for up to 500 spectators.
The overall site design and the family-oriented water park is a joint venture between Fargo Public Schools and the Fargo Park District. Site design includes football/ soccer/track and field complex with 2,000 seats, baseball field, four (4) softball fields, 2.5 dedicated football practice fields, 2.5 dedicated soccer practice fields, parking lots, bus loop, and building service court. An outdoor water park features two water slides in addition to water features for youngsters. Facilities serve the school as well as the whole community.
The buildings structural system varies throughout. The main academic wings are designed with a structural steel frame with a precast hollowcore floor system and steel joist & deck roof. Braced frames are utilized for lateral support. The athletic areas are designed with mainly masonry bearing and shear walls that support a precast hollowcore floor system and steel joist & deck roof. In addition, several areas feature roofs that consist of wood Glu-Lam trusses and laminated decking.
The project as designed meets a LEED "Silver Rating Equivalency".
SIMILAR PROJECTS
Liberty Middle School
Horace High School
Chanhassen High School
Williston High School
Casselton High School