---
RED RIVER BIOREFINERY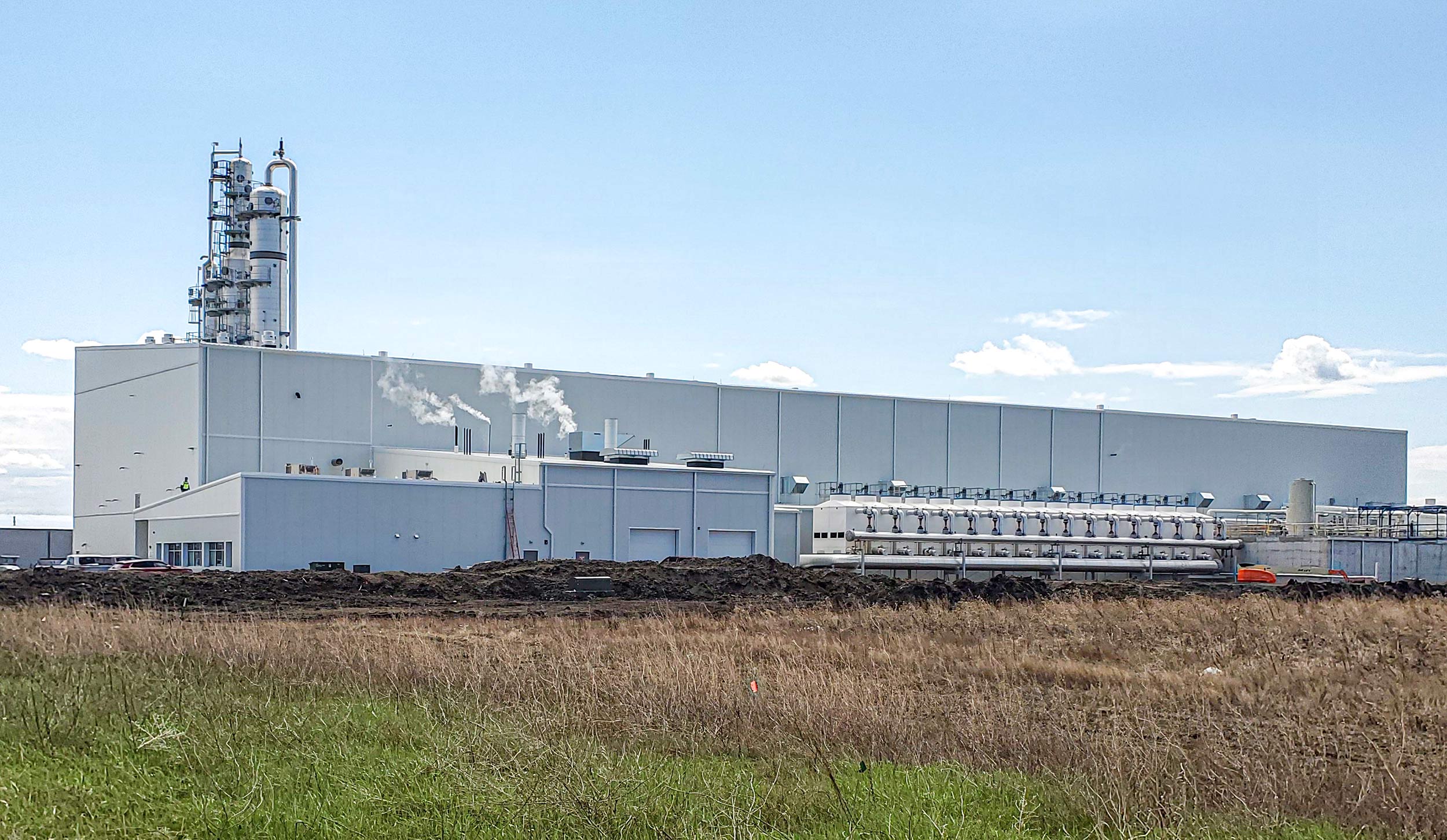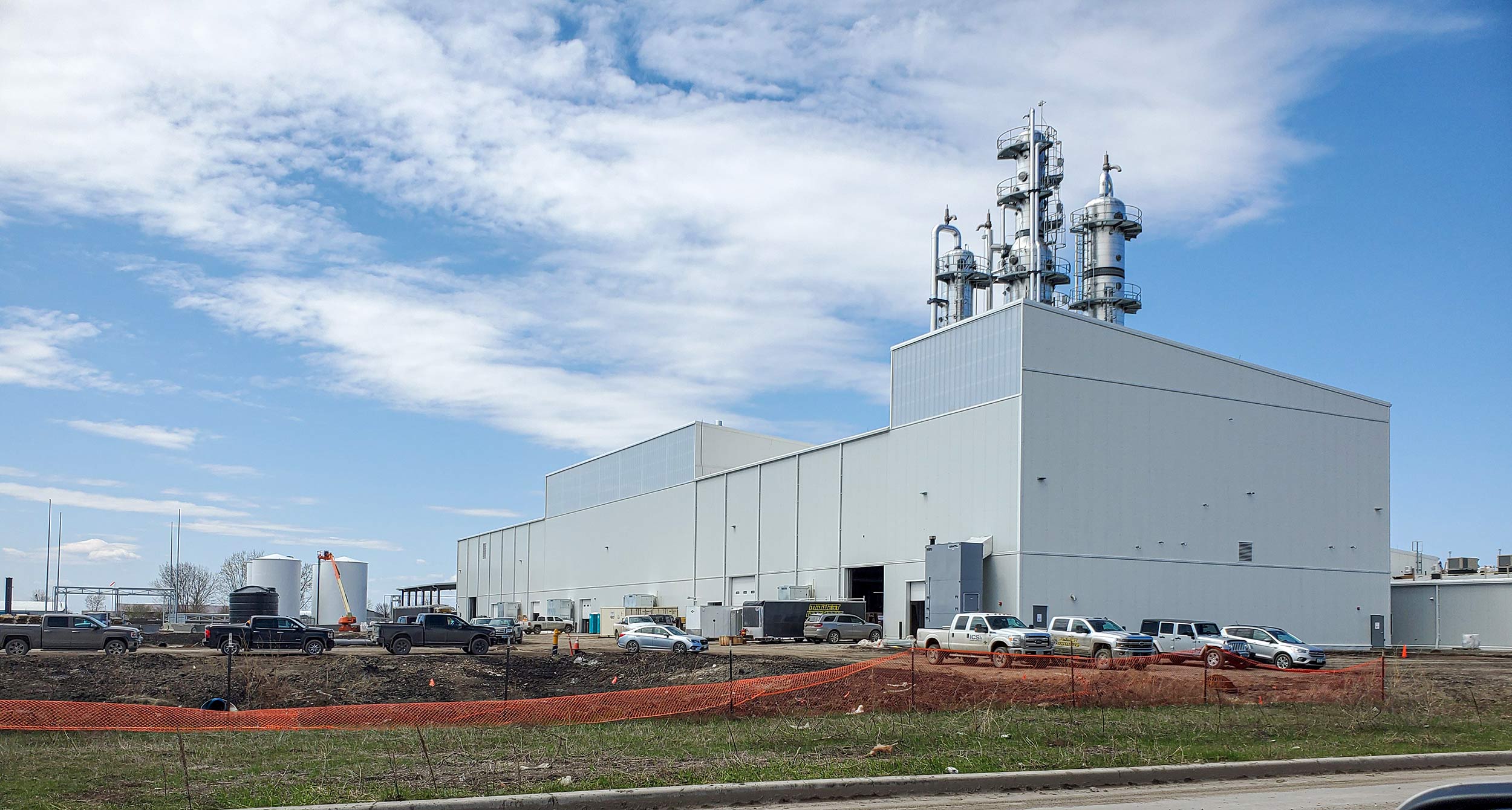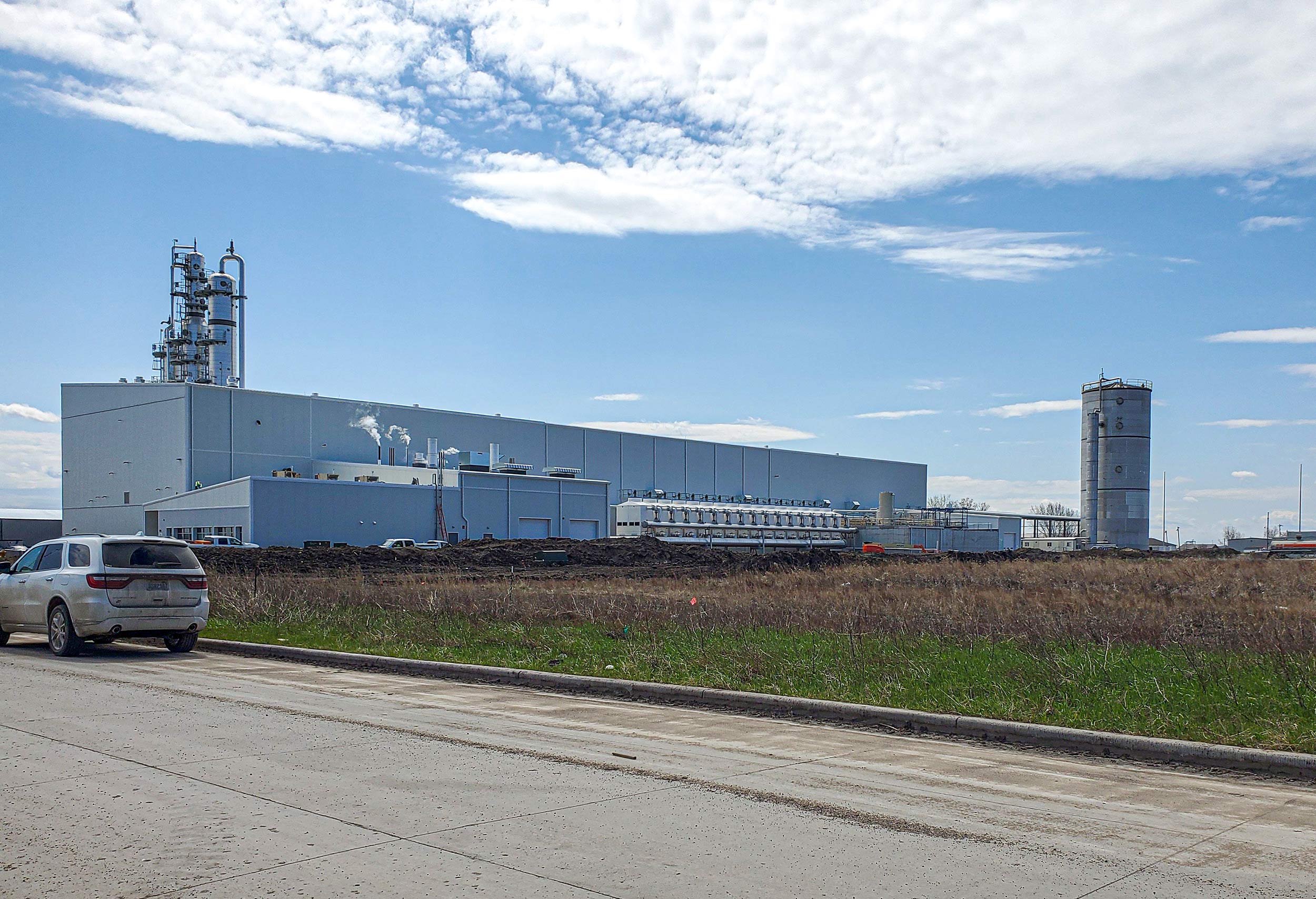 Red River Bio-Refinery – 3
Red River Bio-Refinery – 2
Red River Bio-Refinery – 1
Red River Bio-Refinery – Arial
Location: Grand Forks, ND
Project Size: 17 MMgy
Project Cost: $60 Million
Completion Date: 2020
An advanced ethanol production facility, the Red River Biorefinery (RRB) produces high-grade ethanol (ethyl alcohol) for many uses such as: hand sanitizers products, fuel-grade ethanol additives, animal feed, and renewable natural gas to name a few.
Due to the RRB use of certain feedstocks and recycling of the natural gas produced from its own waste water discharge, it is noted as having one of the lowest carbon footprints of any ethanol production facility in North America.
​The building framing consists of structural steel beams and columns with braced frames providing the lateral resistance. The foundation consists of an earth supported mat footing beneath the main production building with the lighter loaded office area being supported by typical strip and pad footings. Working with the geotechnical engineer to help control long-term settlement, a four-foot-thick section of engineered fill reinforced with two layers of geogrid was placed below the entire mat footing. The project also consisted of foundations to support the ethanol storage tanks as well as the IC reactor. The IC reactor is supported by a driven pile supported mat foundation and the ethanol storage tanks are supported by a traditional earth supported mat foundation.
SIMILAR PROJECTS