---
STS. ANNE & JOACHIM CATHOLIC CHURCH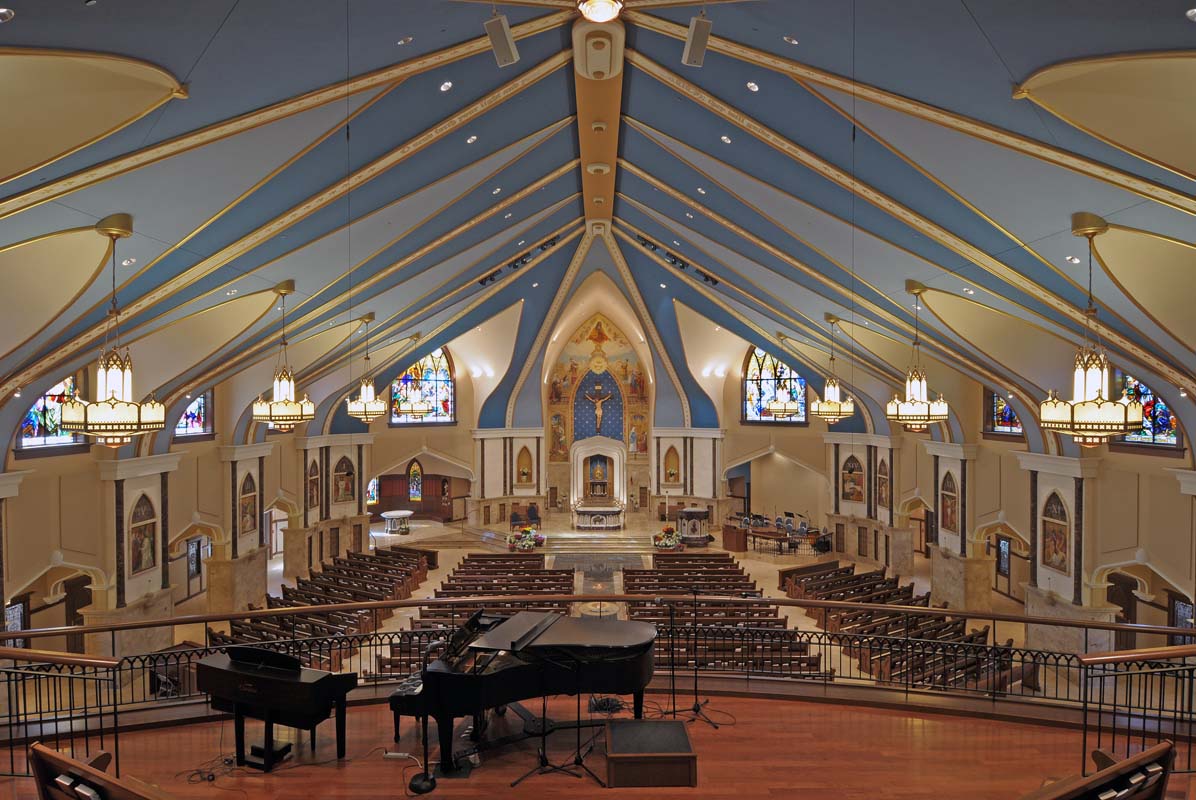 St Anne and Joachim Catholic Church – Exterior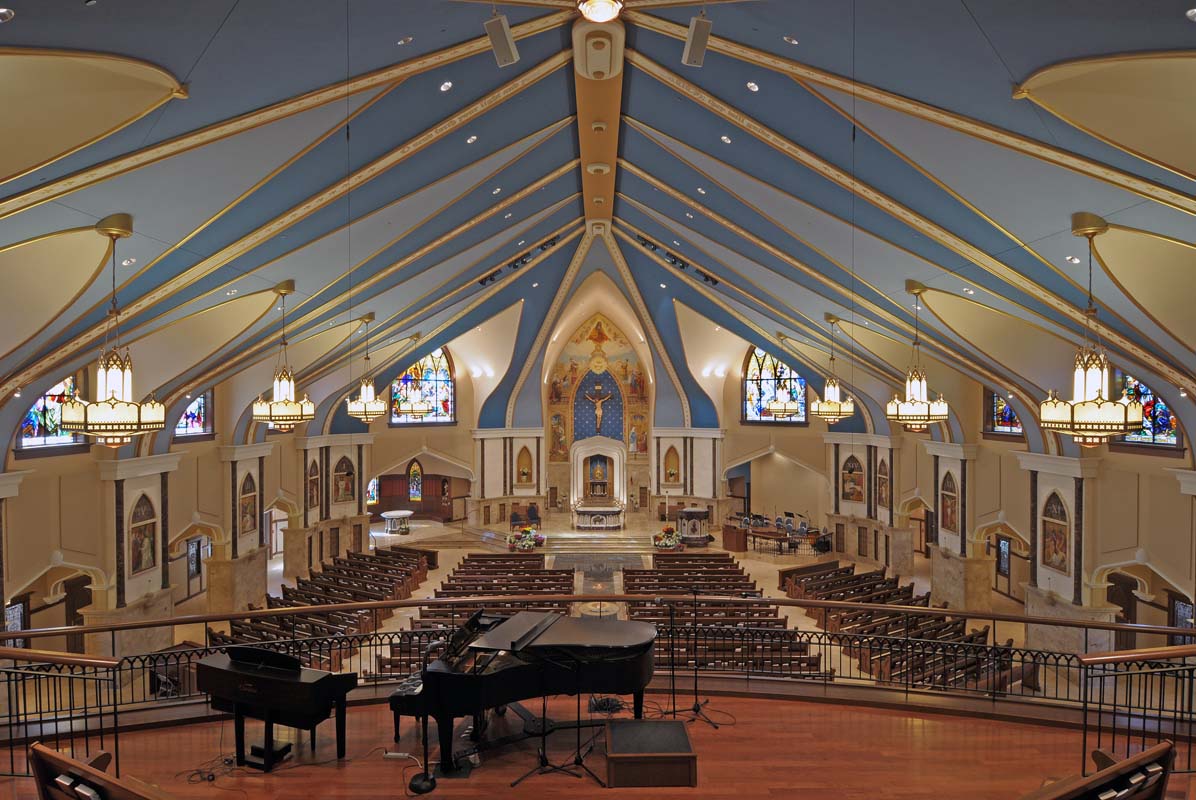 Location: Fargo, ND
Project Size: 25,000 SF
Project Cost: $10 Million
Completion Date: 2010
With traditional gothic design influences, this beautiful structure is the largest church building in the Eastern North Dakota Diocese.
The church includes seating for approximately 1,200 with 1,000 main floor seats and 200 balcony seats. A Daily Mass Chapel with seating for 100; a small 12 seat Chapel for perpetual adoration; and a 130-foot bell tower, which has become a landmark in south Fargo, was also part of this project.
The building is constructed with a structural steel frame, hollowcore floor system, and steel joist and deck. The main sanctuary roof system consists of a main ridge truss with hip trusses connecting into it. The main truss is not directly supported by columns but by the hip trusses connecting to columns.
SIMILAR PROJECTS
First Lutheran Church Addition
Holy Cross Catholic Church and School
Lutheran Brethren Church Addition