---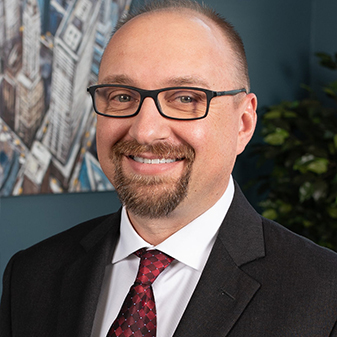 Darren Neff, PE, SE
Principal | Senior Structural Engineer
darren@heyer-eng.com | 701-280-0949
Professional Engineer: North Dakota, South Dakota, Minnesota, Iowa, Wisconsin, Wyoming, Colorado, Montana, Kentucky, Texas, Washington, Oregon, Vermont, New Hampshire, California, Massachusetts
Structural Engineer:  Illinois, Arizona, Nebraska, Nevada, Idaho, Oklahoma, Utah, Hawaii, Alaska, Washington, Oregon, California  
Passionate about structural engineering, Darren, a principal with more than 23 years of experience, is dedicated to delivering an exceptional client experience along with unique project solutions.
His experience covers a wide range of market sectors and building types including: commercial, industrial, healthcare, higher education, and more.
With his extensive experience, strong technical background, and a natural structural curiosity, Darren has a unique understanding of the total project needs. He believes careful consideration of design specifications, client needs, flexibility, long-term durability, and clear documentation are crucial for project success.
Leading a team of engineers and technicians, Darren has a reputation for:
providing outstanding structural engineering services
expertise in managing projects
maintaining tight budgets
being thoughtful, organized, and accountable
excellent communication
positive attitude with the ability to work through issues
availability to discuss ideas and offer effective and efficient solutions
keeping projects on schedule through constant coordination
open to exploring alternate ideas and creating innovative solutions
extremely high client satisfaction and retention
Darren, a graduate from North Dakota State University, with a Bachelor of Science Degree in Civil Engineering with a structural emphasis, is a member of the National Society of Professional Engineers (NSPE), American Institute of Steel Construction (AISC), American Concrete Institute (ACI), and the American Society of Professional Engineers (ASCE).
Throughout his career, Darren has worked on projects both large and small, from many different market sectors utilizing the full gamut of structural materials. This wide range of expertise, along with being responsive and a willingness to listen and explore options, provides clients with a project that is well-crafted, efficient, within budget, and with a design experience second to none.
IF YOU COULD SHARE ONE TIP WITH NEW ENGINEERS, WHAT WOULD IT BE?
"Ask a lot of questions, really familiarize yourself with the various codes, and always have a solution in mind when you approach your supervisor with a problem. Even if it isn't the correct solution, it shows you at least attempted to solve the problem."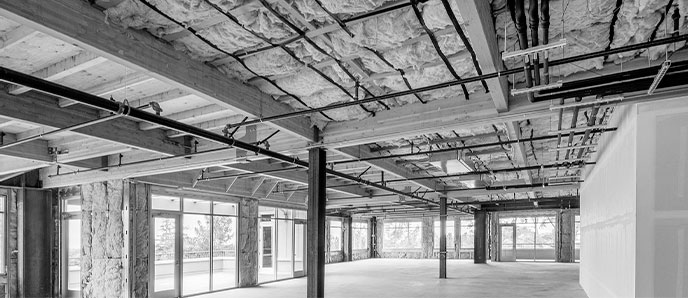 WHAT DO I DO TO ENSURE WHAT IS DESIGNED, GETS BUILT?
"By providing clear, complete, detailed construction documents, thoroughly reviewing material shop drawings and providing timely responses to RFIs and construction issues."
NOTABLE PROJECTS
Altru Replacement Hospital
Red River Biorefinery
Stanley J. Marshall Center At South Dakota State University