---
ED ROBSON ARENA – COLORADO COLLEGE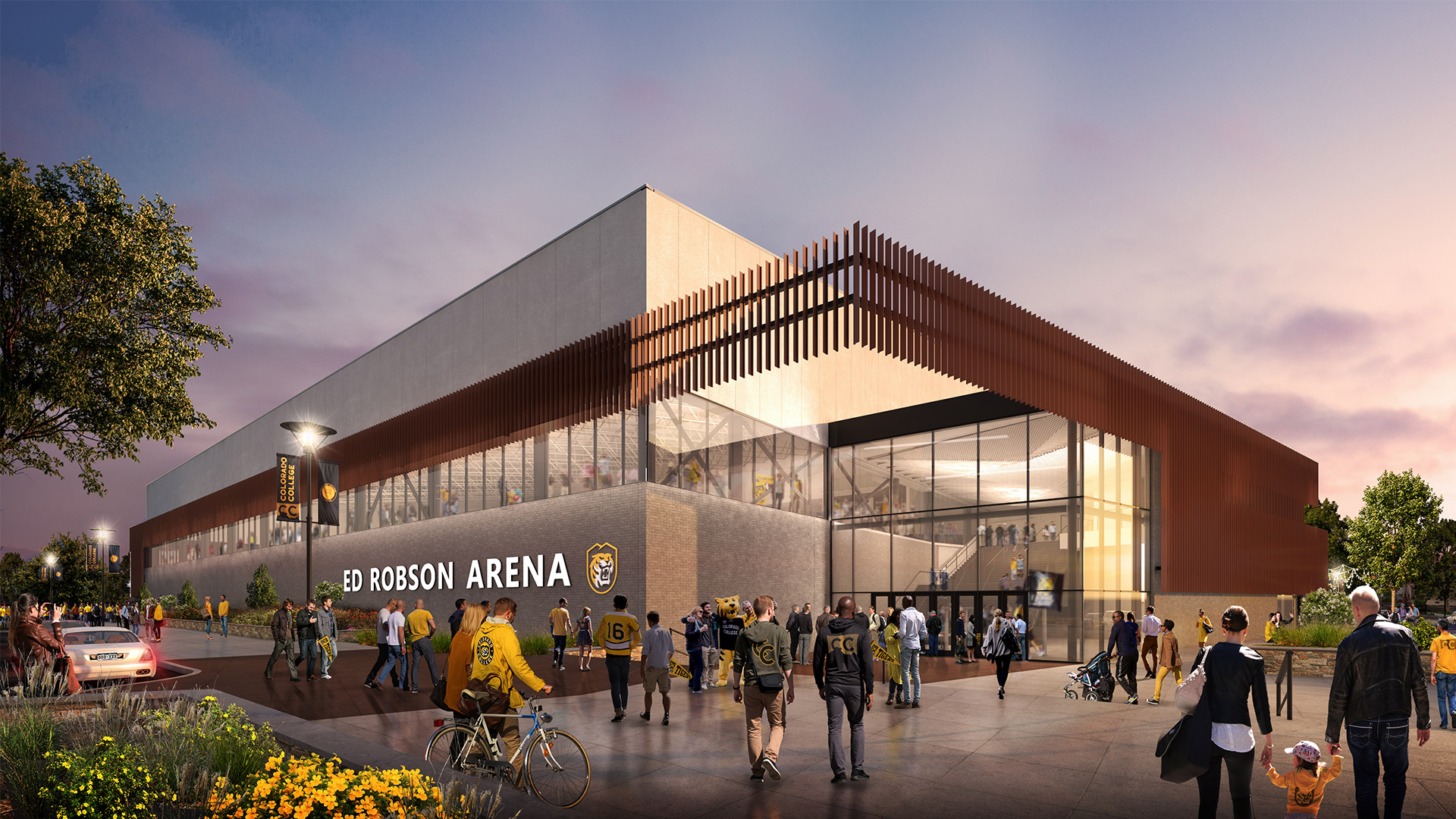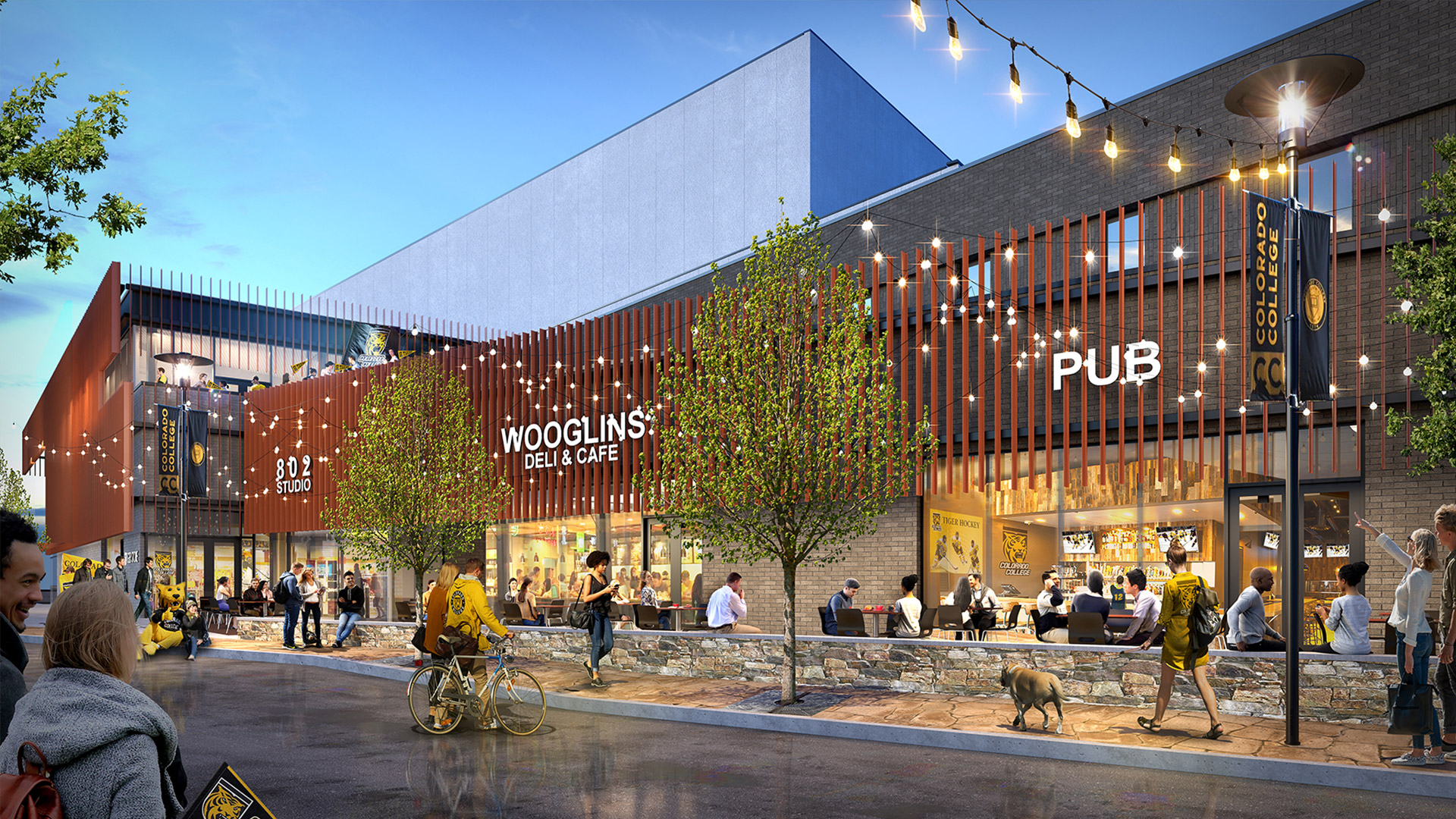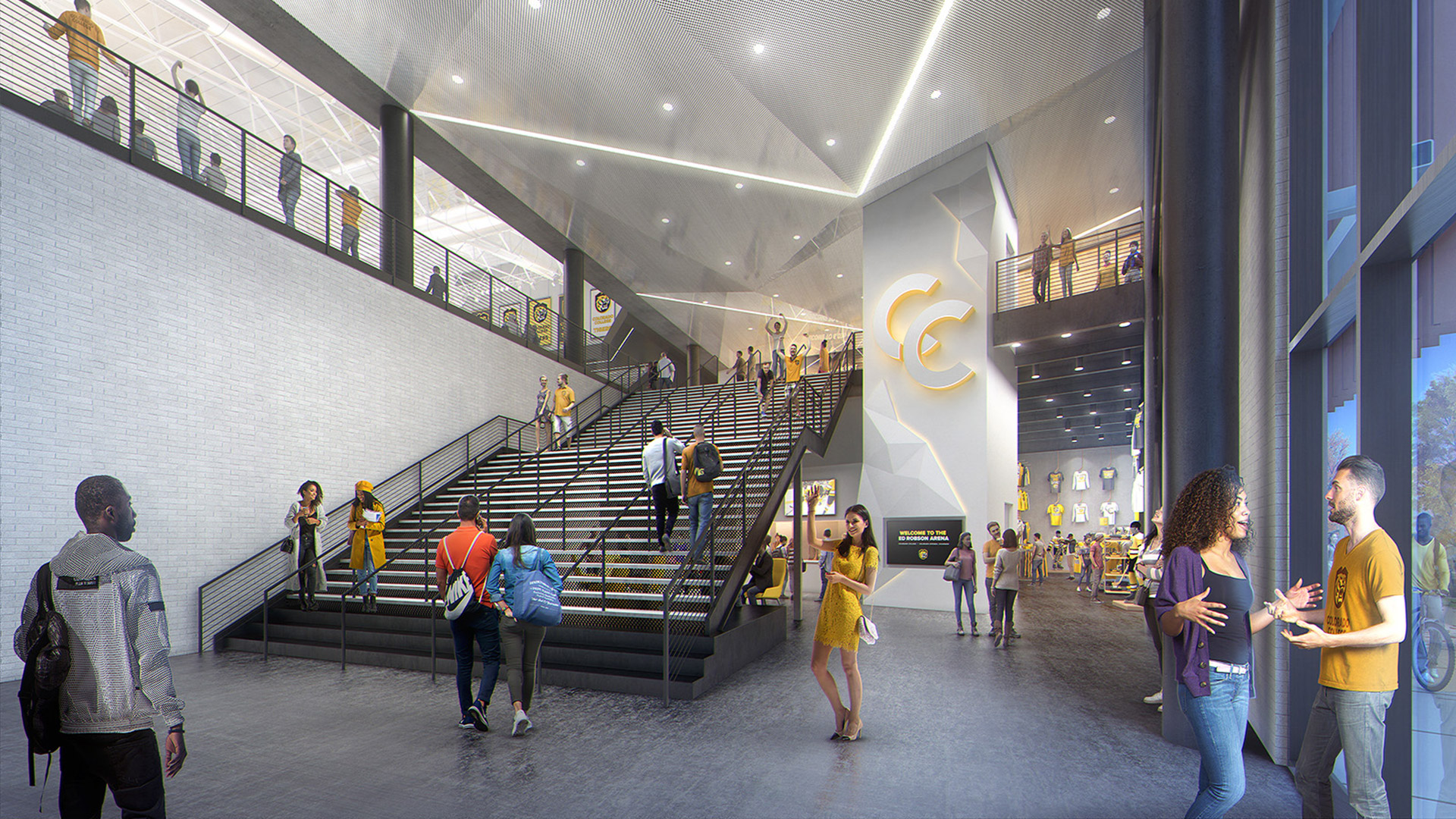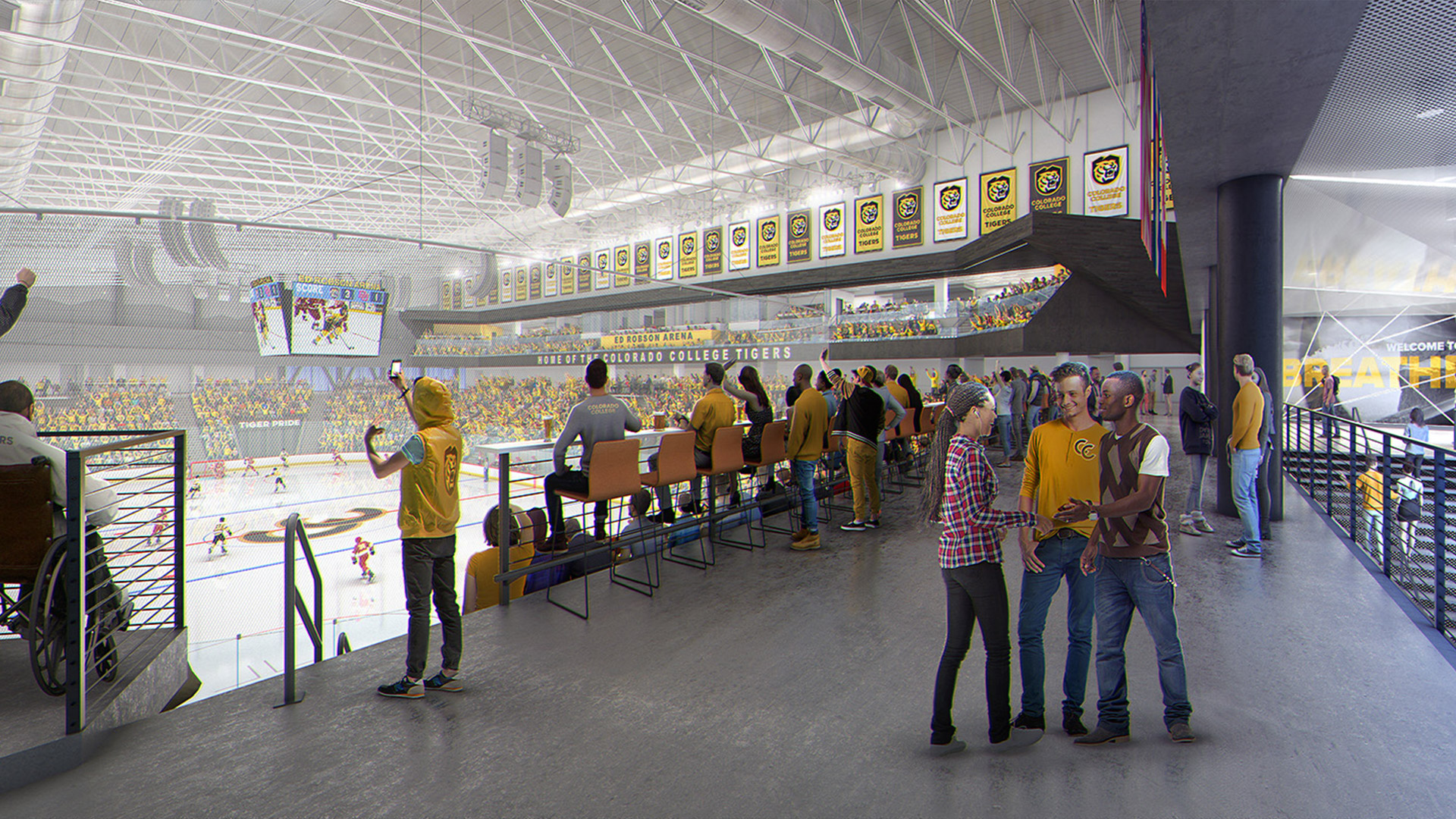 Ed Robson Arena – Exterior
Ed Robson Arena – Exterior 2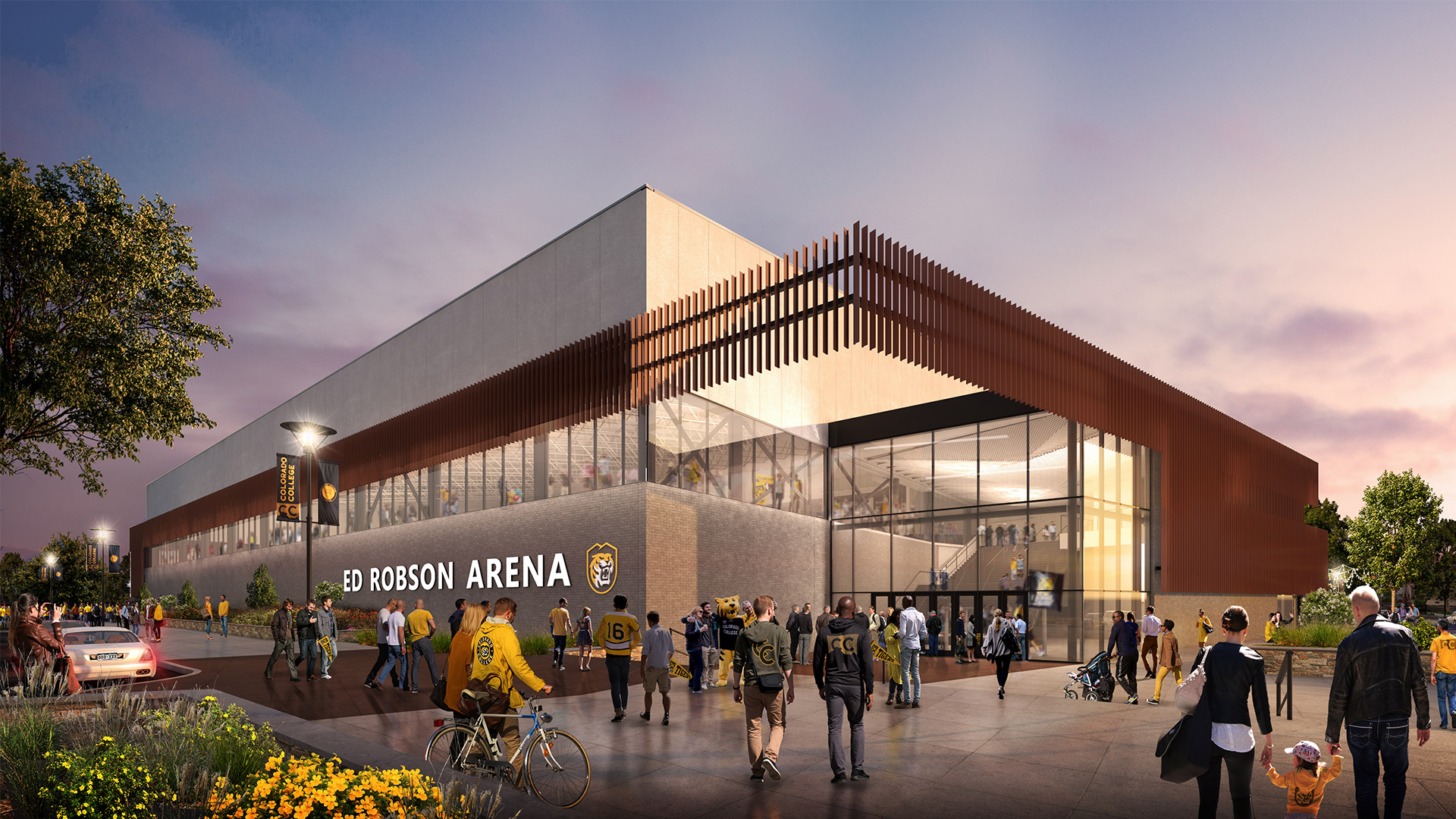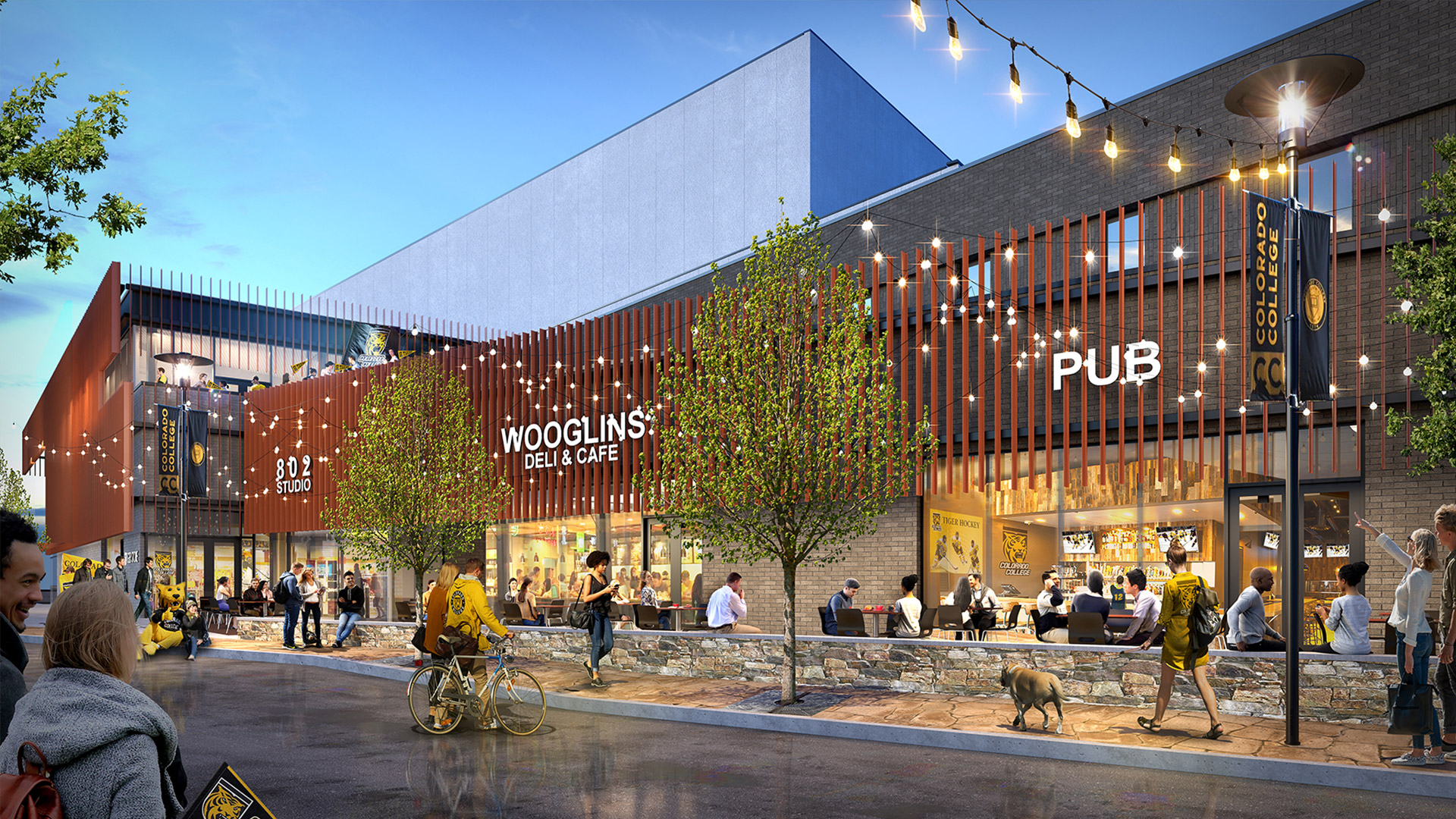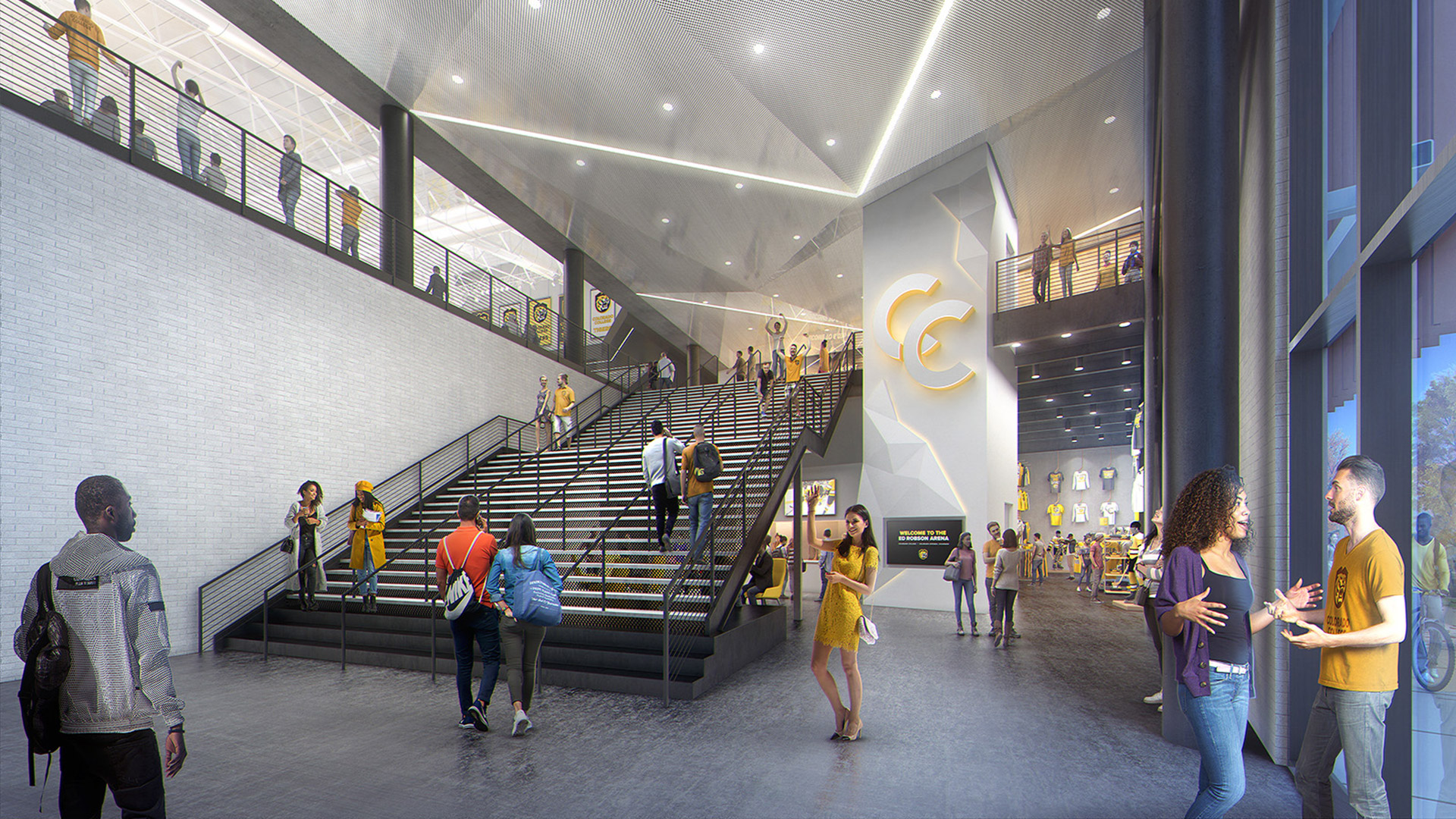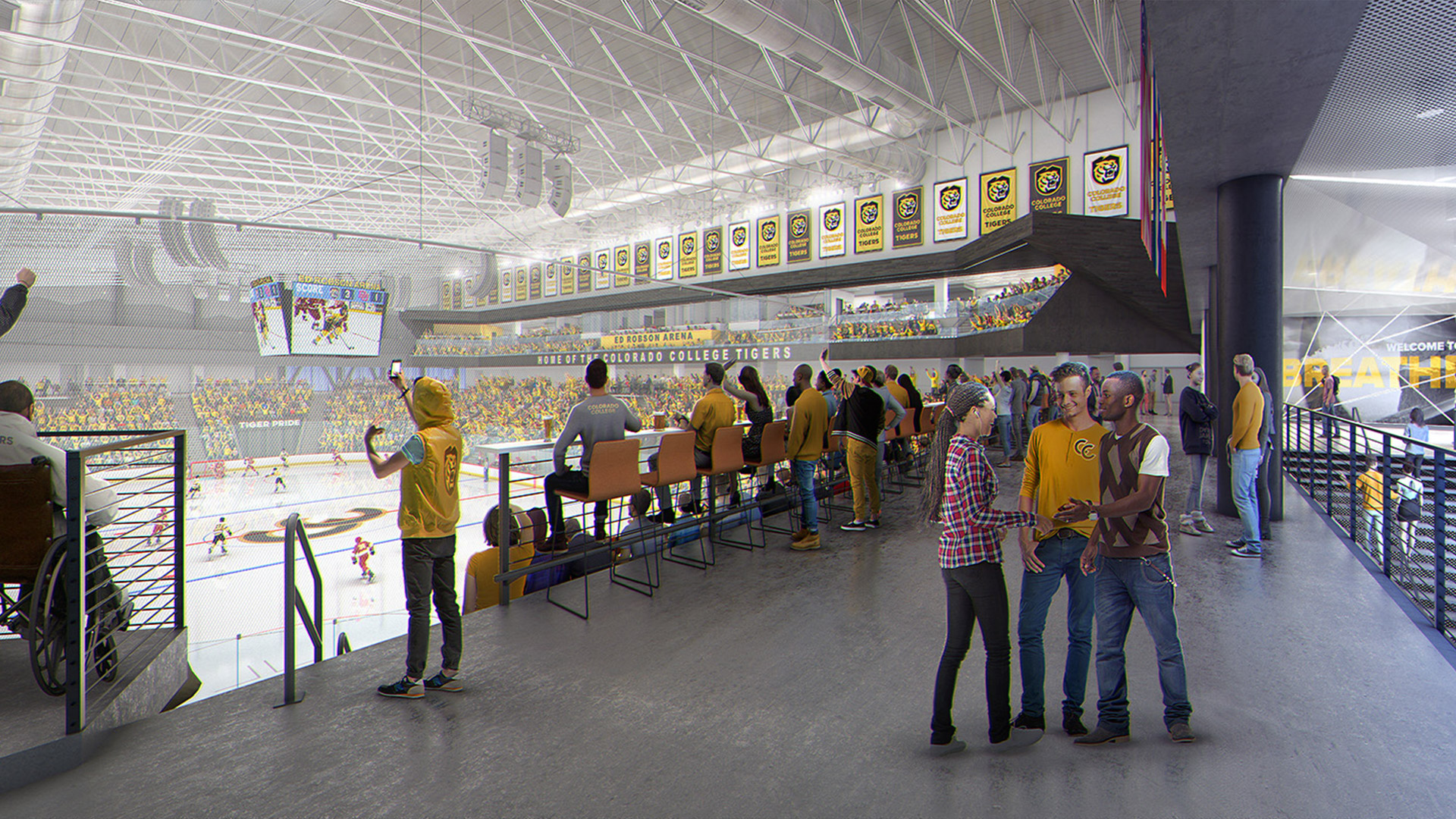 Location: Colorado Springs, CO
Project Size: 135,000 SF
Project Cost: $67 Million
Completion Date: 2021
The arena's floorplan is organized to create the perfect hockey and event environment and the overall concept focuses on big picture Colorado College campus goals while creating an iconic campus event space and sports centerpiece.
Pitched long span DLH joists structural steel beam and columns, composite slab floor systems, CMU Shaft walls, structural steel braced frames, and cold form steel framing and cast in place spread footings and foundations. The parking structure is composed precast concrete DT floor planks with precast wall panels, spandrel beams, interior stitch walls, and cast-in-place footings and foundations.
The project included a unique exterior fin system where thermal isolation pads were utilized to prevent thermal bridging and cold transfer into the warm spaces of the structure. Expansion joists were utilized to separate different portions of the building with different lateral stiffnesses.
SIMILAR PROJECTS
Ralph Englestad Arena
Betty Englestad Sioux Center – University of North Dakota
Lewy Lee Fieldhouse – Mayville State University
Sanford Health Athletic Complex – North Dakota State University
Sacred Heart University Hockey Arena
XStream Arena
Southwest Youth Hockey Arena
Mason City Arena