---
LIVING WATERS LUTHERAN CHURCH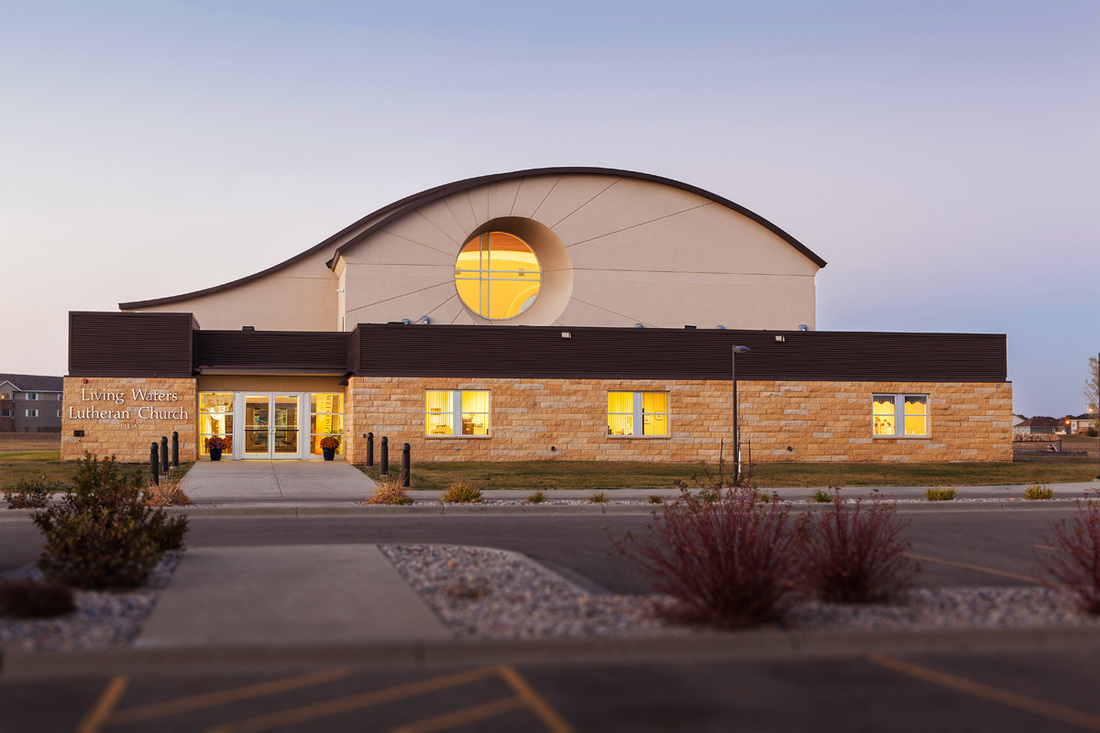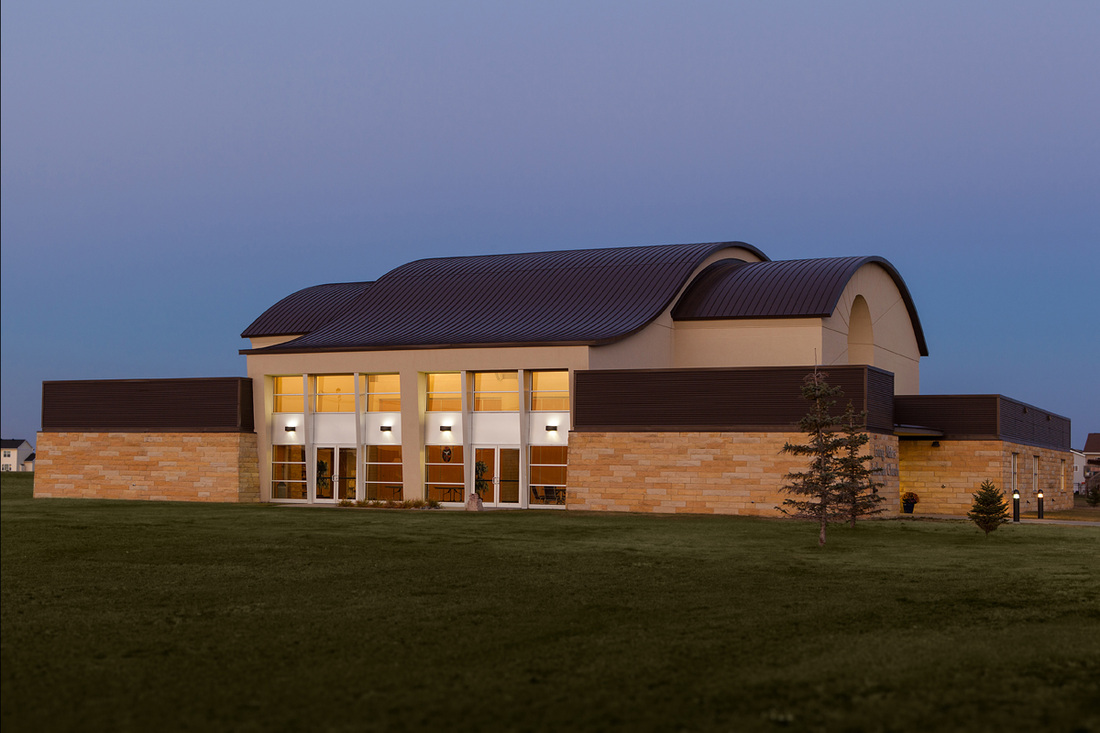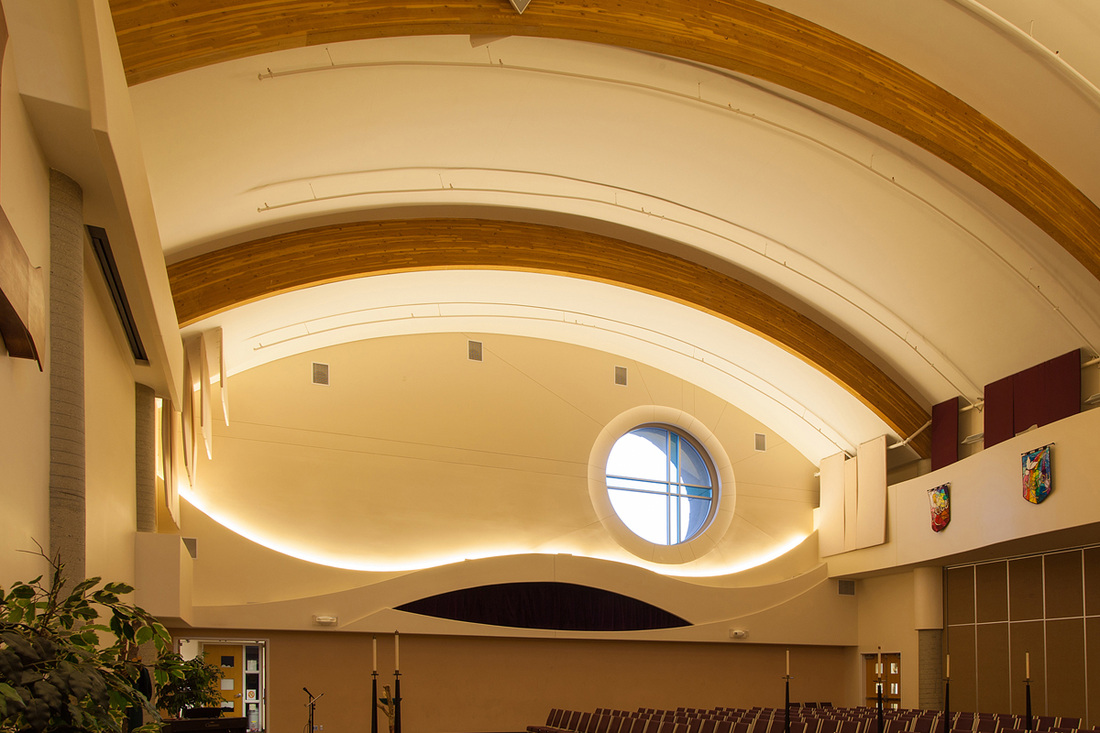 Living Waters Lutheran Church – Exterior Front
Living Waters Lutheran Church – Exterior Side
Living Waters Lutheran Church – Interior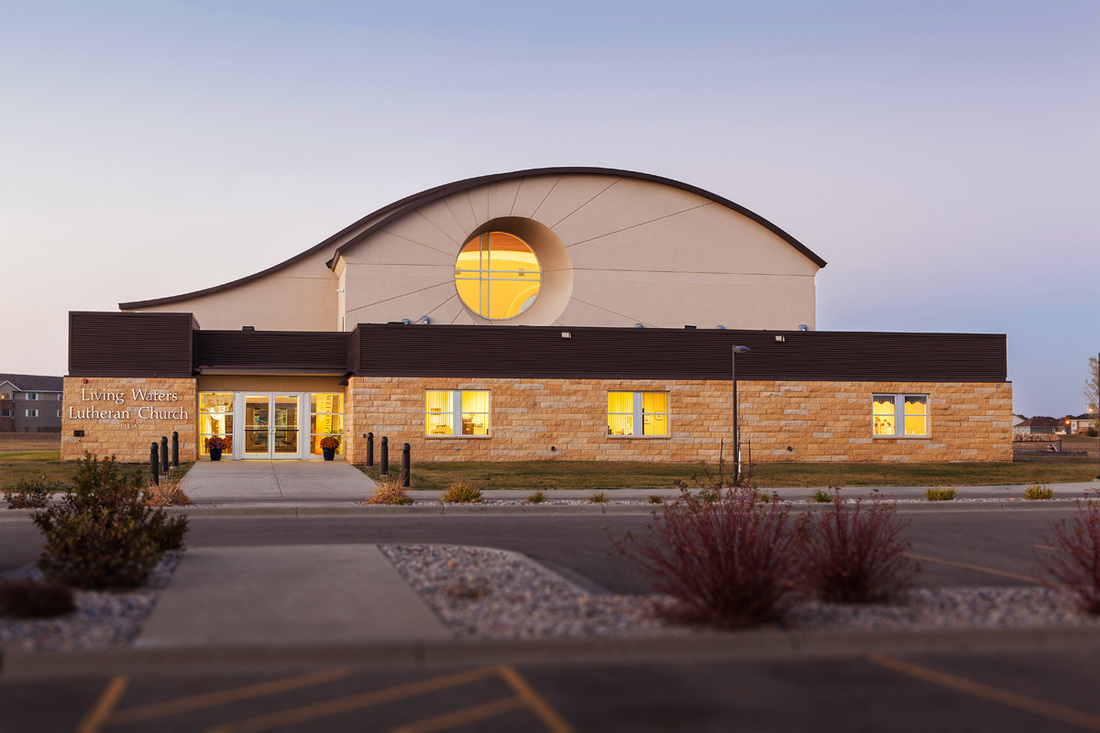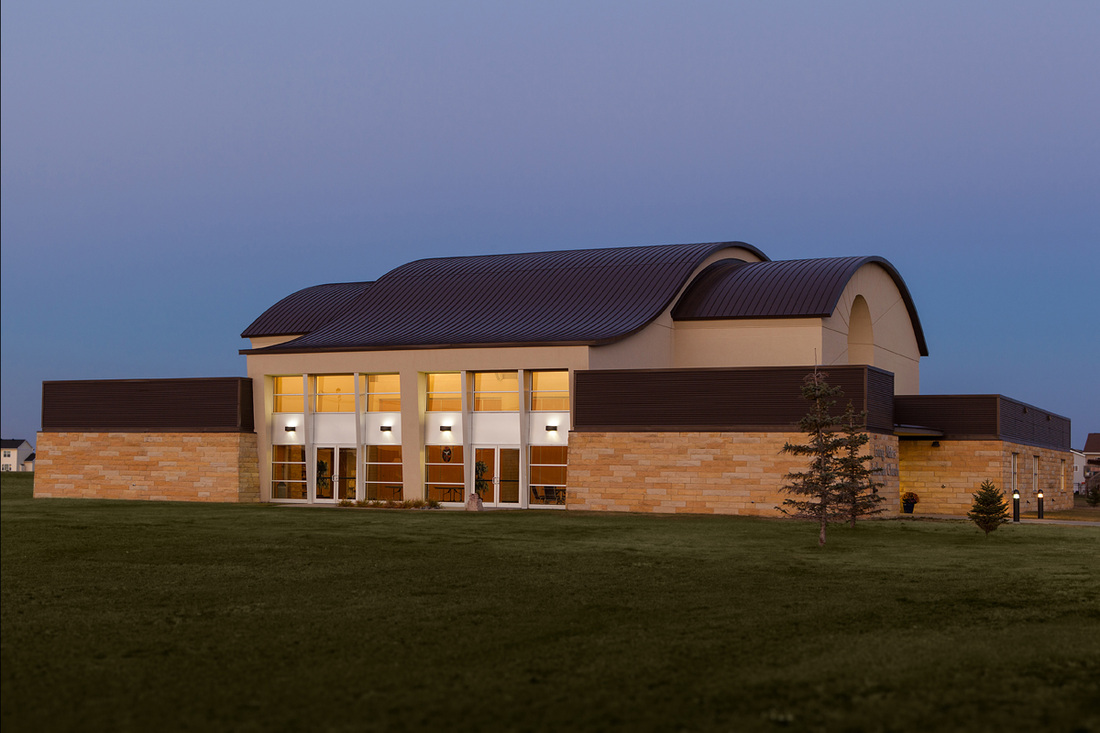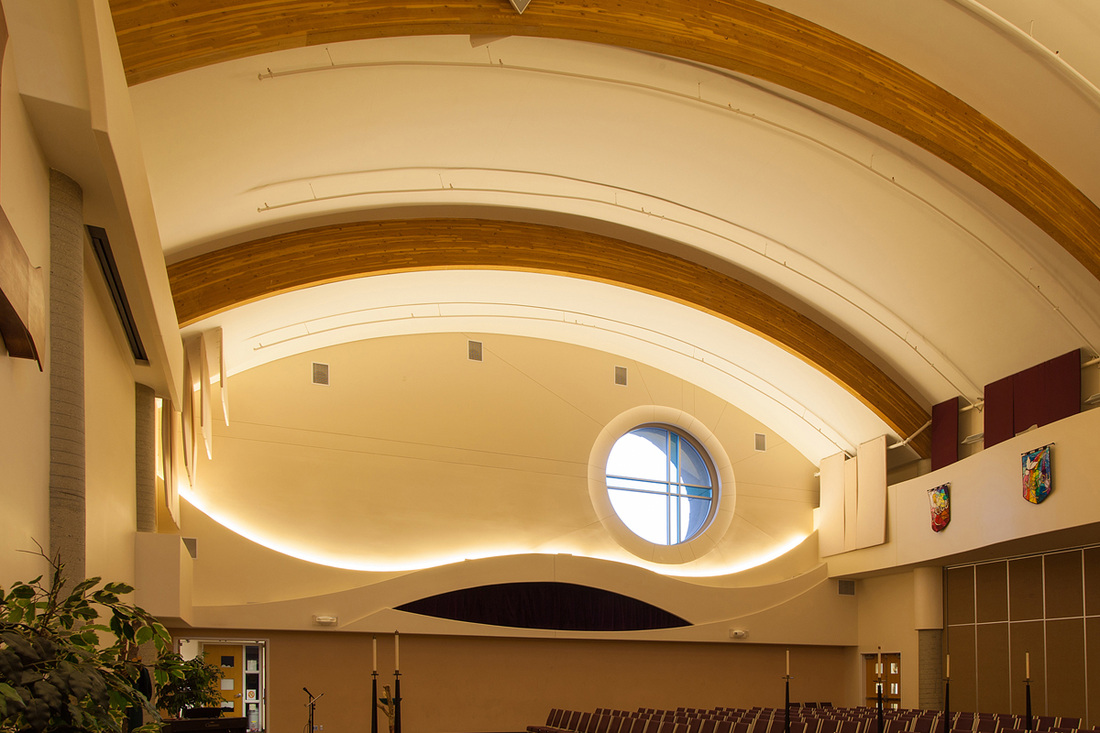 Photo Credit: Helenkse Design Group
Location: Fargo, ND
Project Size: 13,800 SF
Project Cost: $3 Million
Completion Date: 2004
Phase one of the building serves as the groundwork for a new and growing congregation. Water, essential in the Christian Faith, was used to inspire both the design and church name.
Originally anticipated as a multi-purpose space for worship, assembly and activities, Phase 1 of Living Waters Lutheran Church is a unique structure. It provides for both worship and social education activities as well as day care services for neighboring residents.
The structure's distinctive curving roof line is framed with arching glulam beams, supported by cantilevered round cast-in-place columns.
The support spaces around the gathering and assembly area are framed with wood construction.
The structure also features a unique interstitial walls spaces with a mezzanine that houses and hides the building's HVAC, plumbing, and electrical systems.
SIMILAR PROJECTS
Bethel Church
First Lutheran Church
Sts. Anne and Joachim