---
HERB BROOKS NATIONAL HOCKEY CENTER ADDITION – ST. CLOUD STATE UNIVERSITY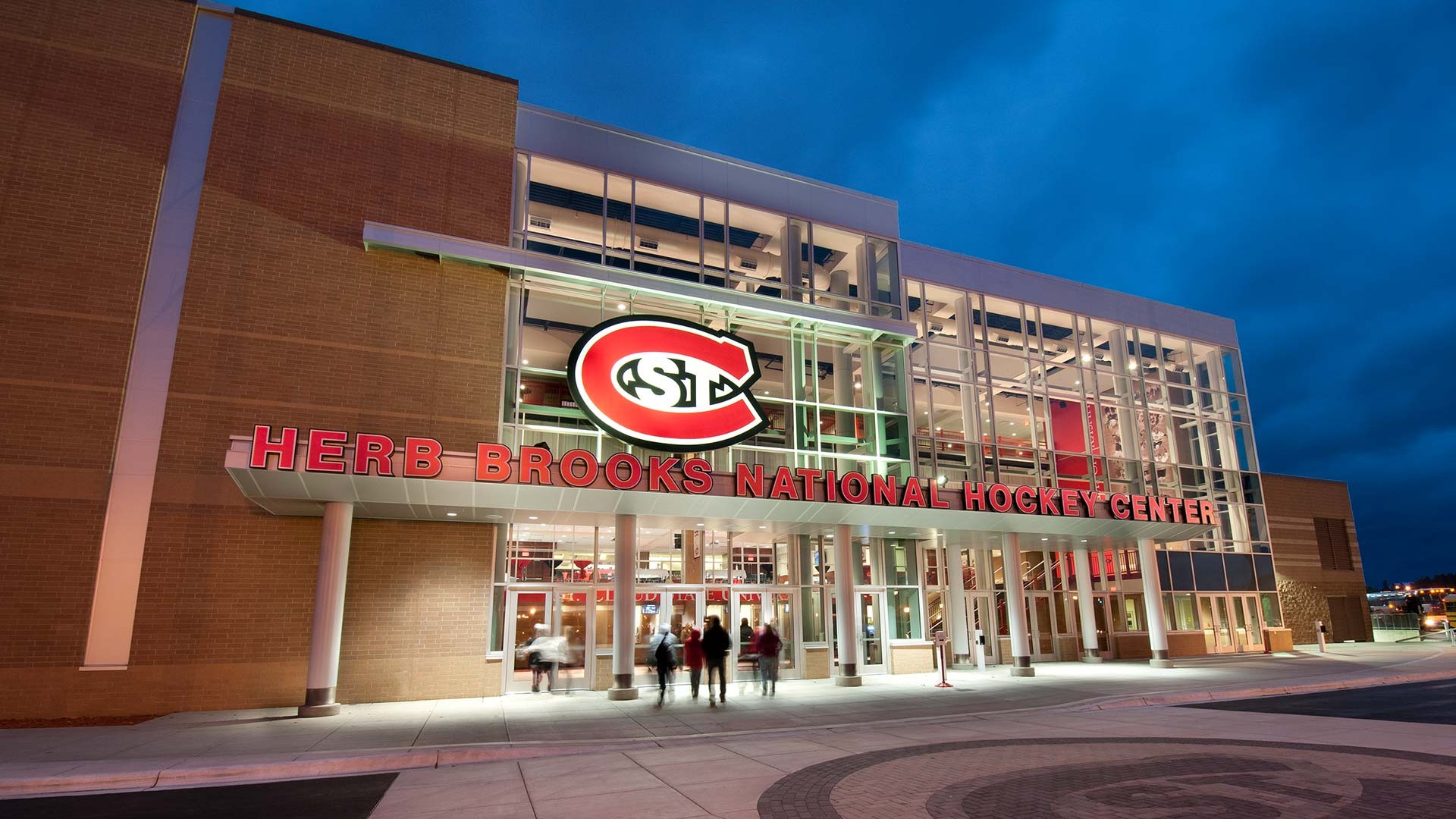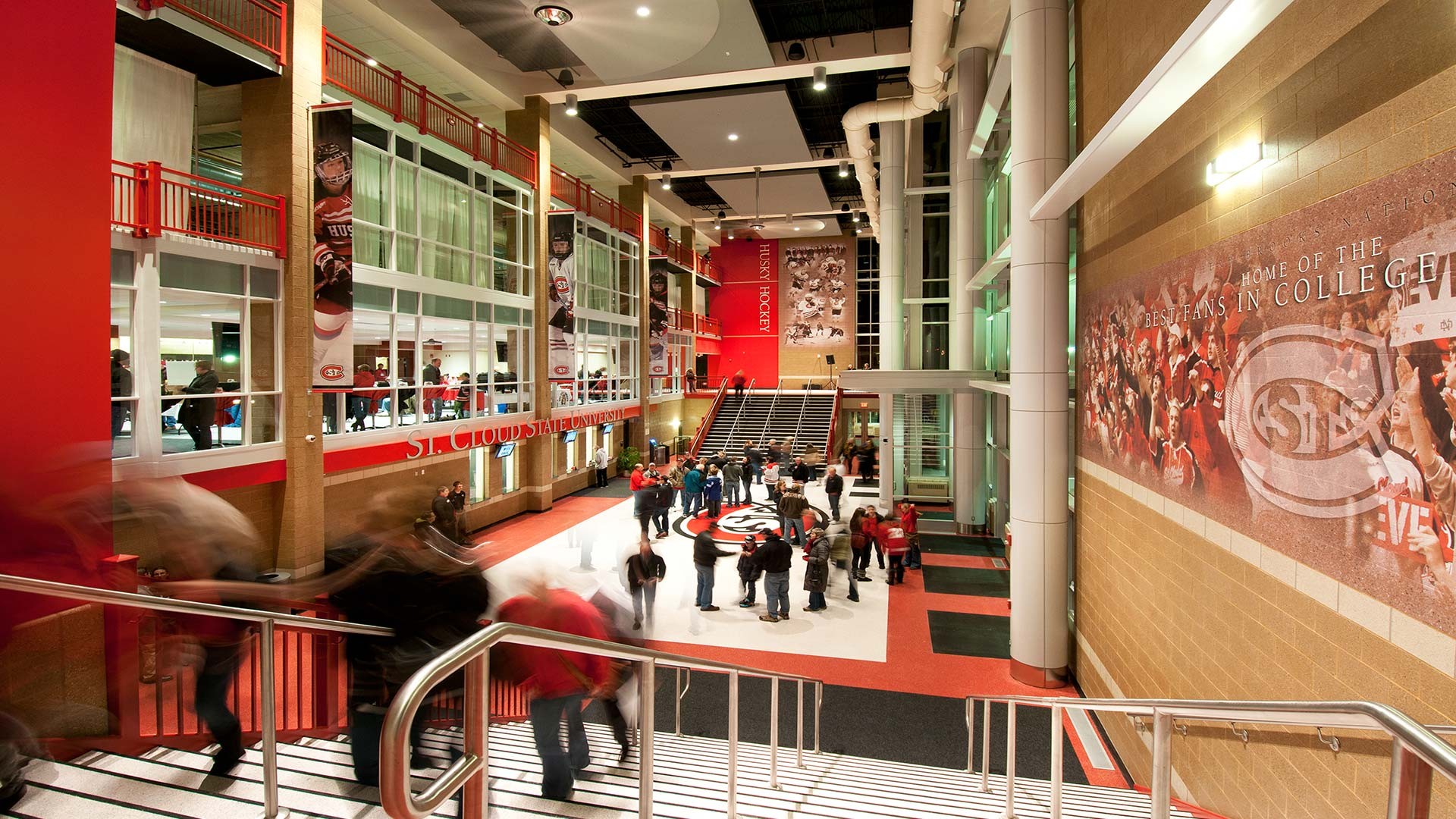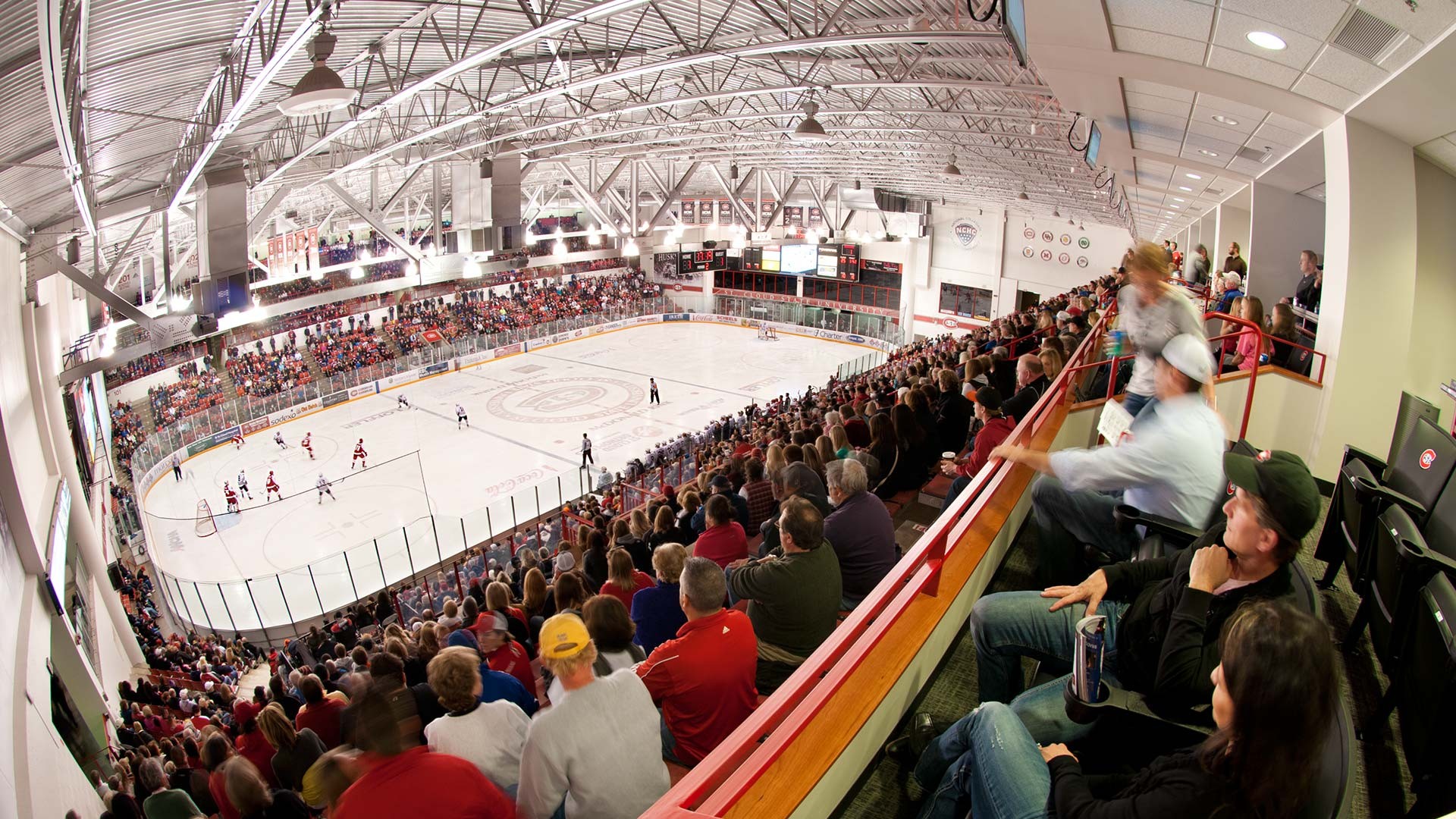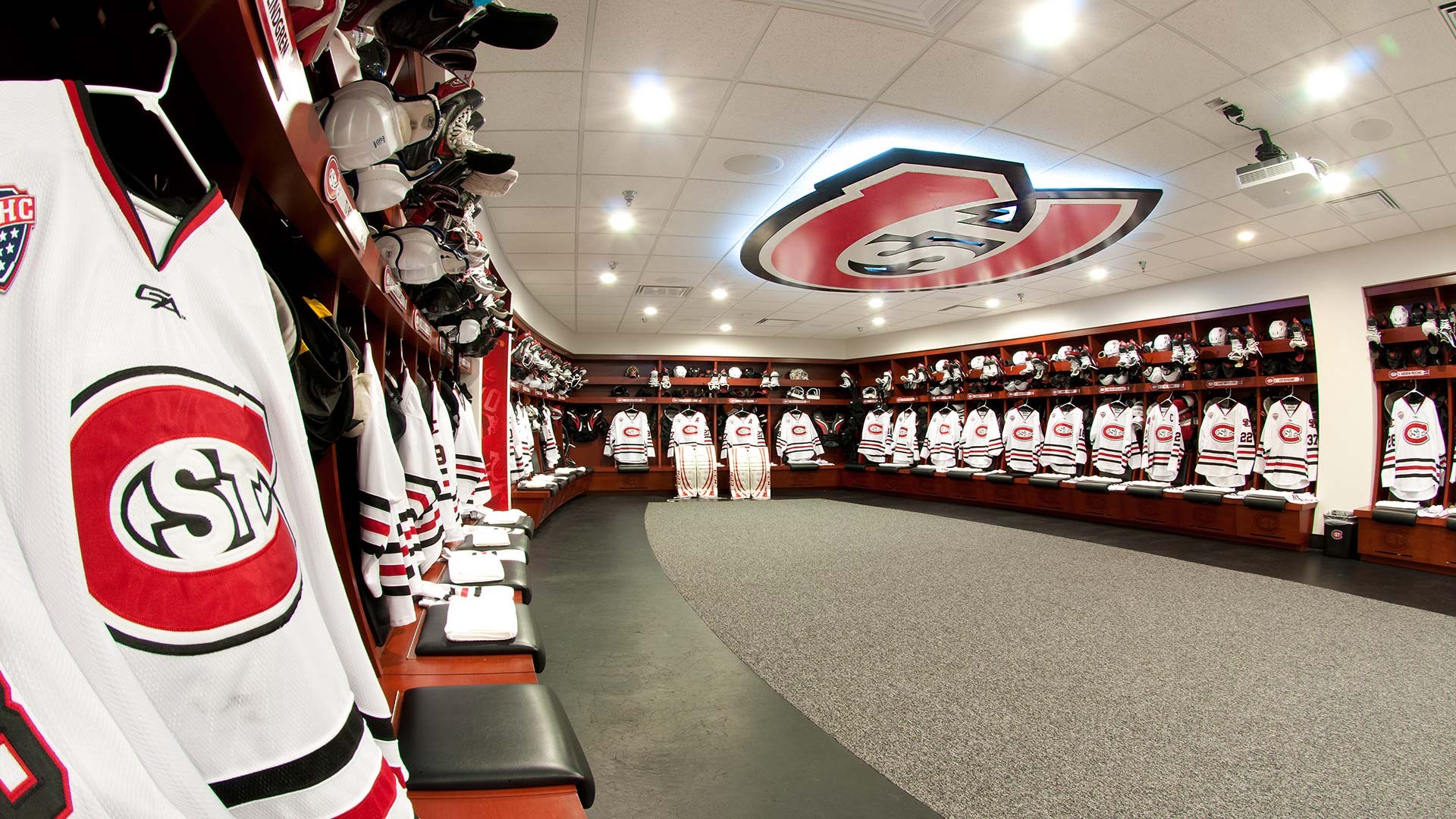 Herb Brooks National Hockey Center Addition – Exterior
Herb Brooks National Hockey Center Addition – Interior
Herb Brooks National Hockey Center Addition – Arena
Herb Brooks National Hockey Center Addition – Locker Rooms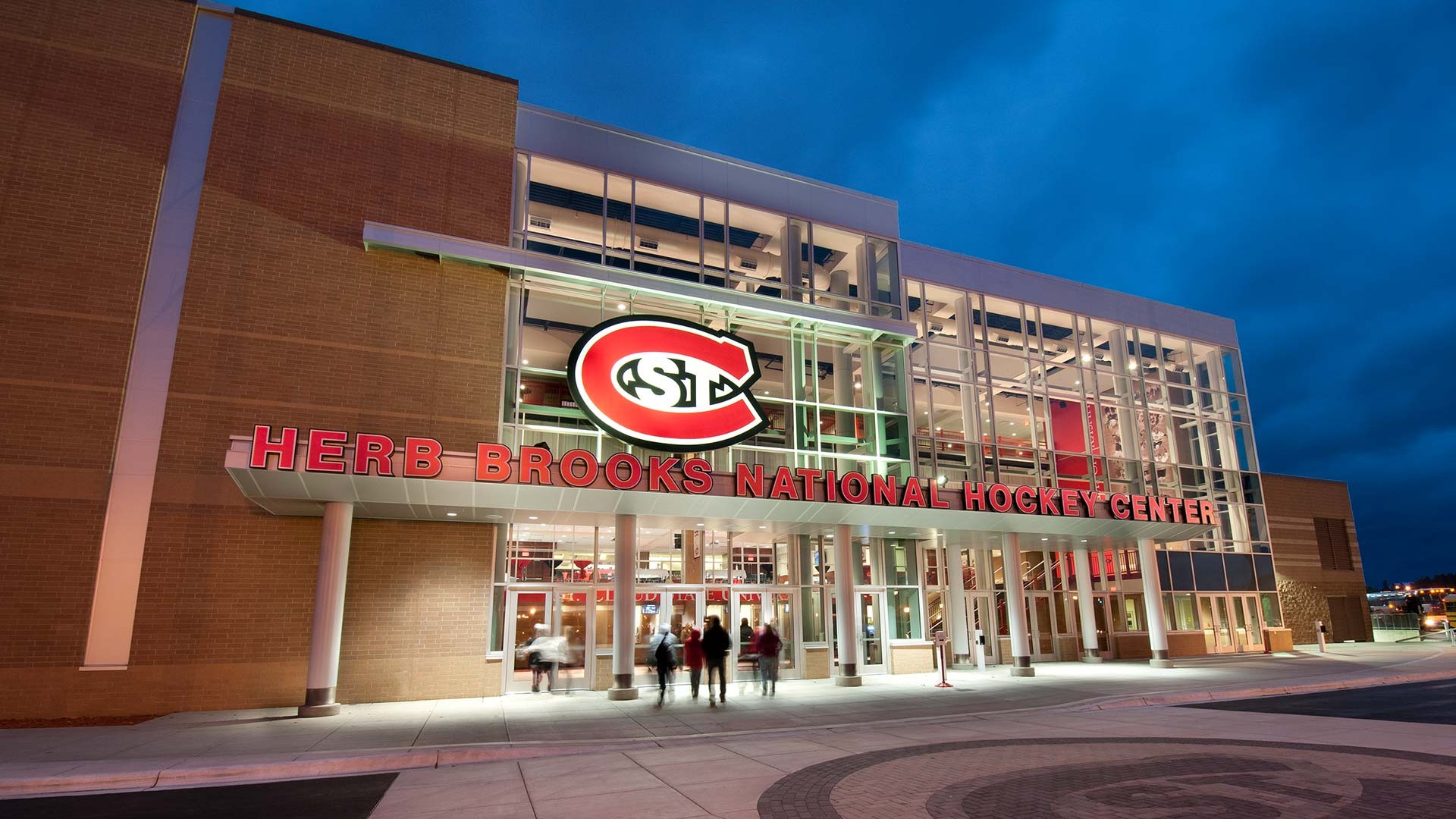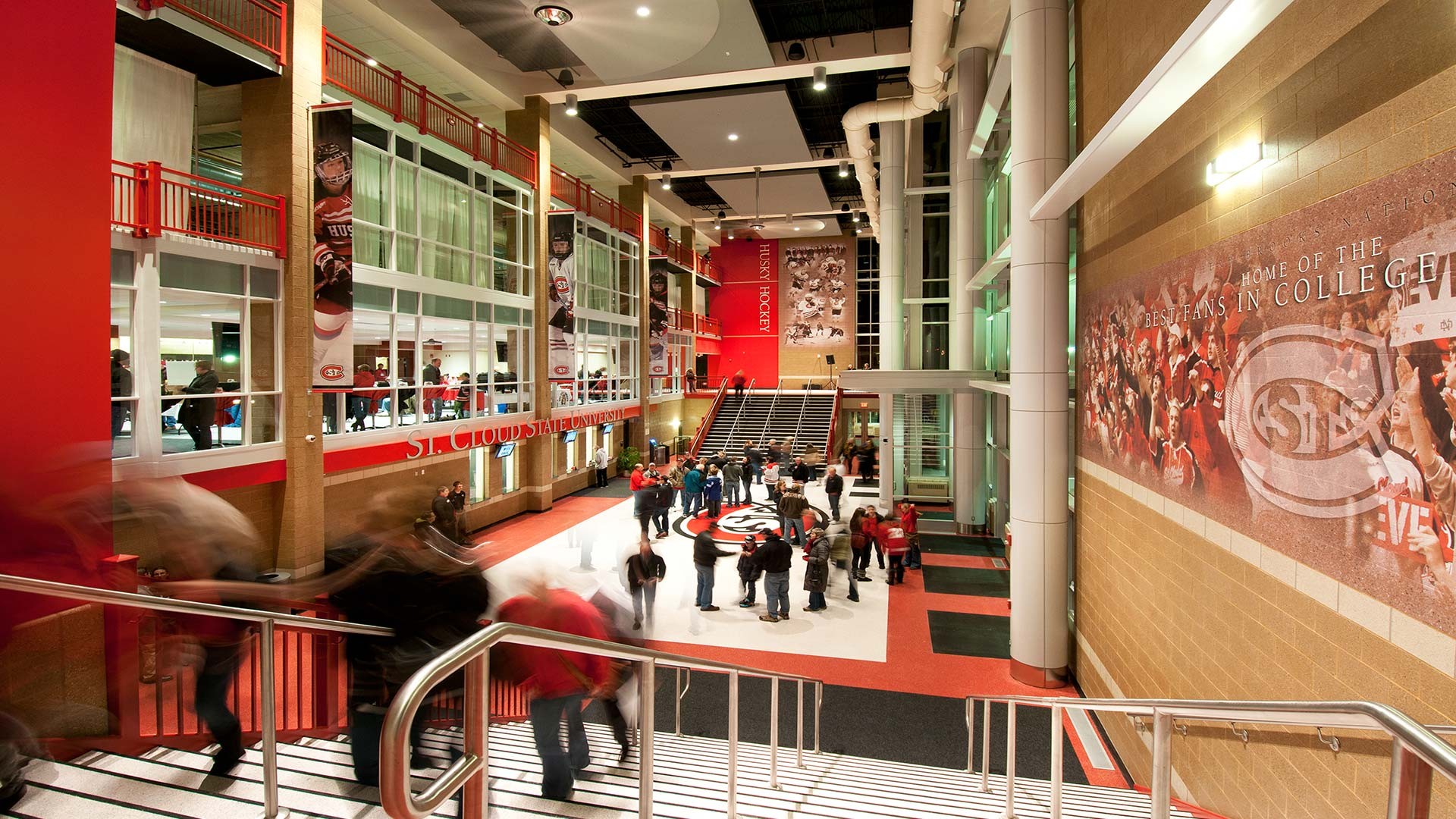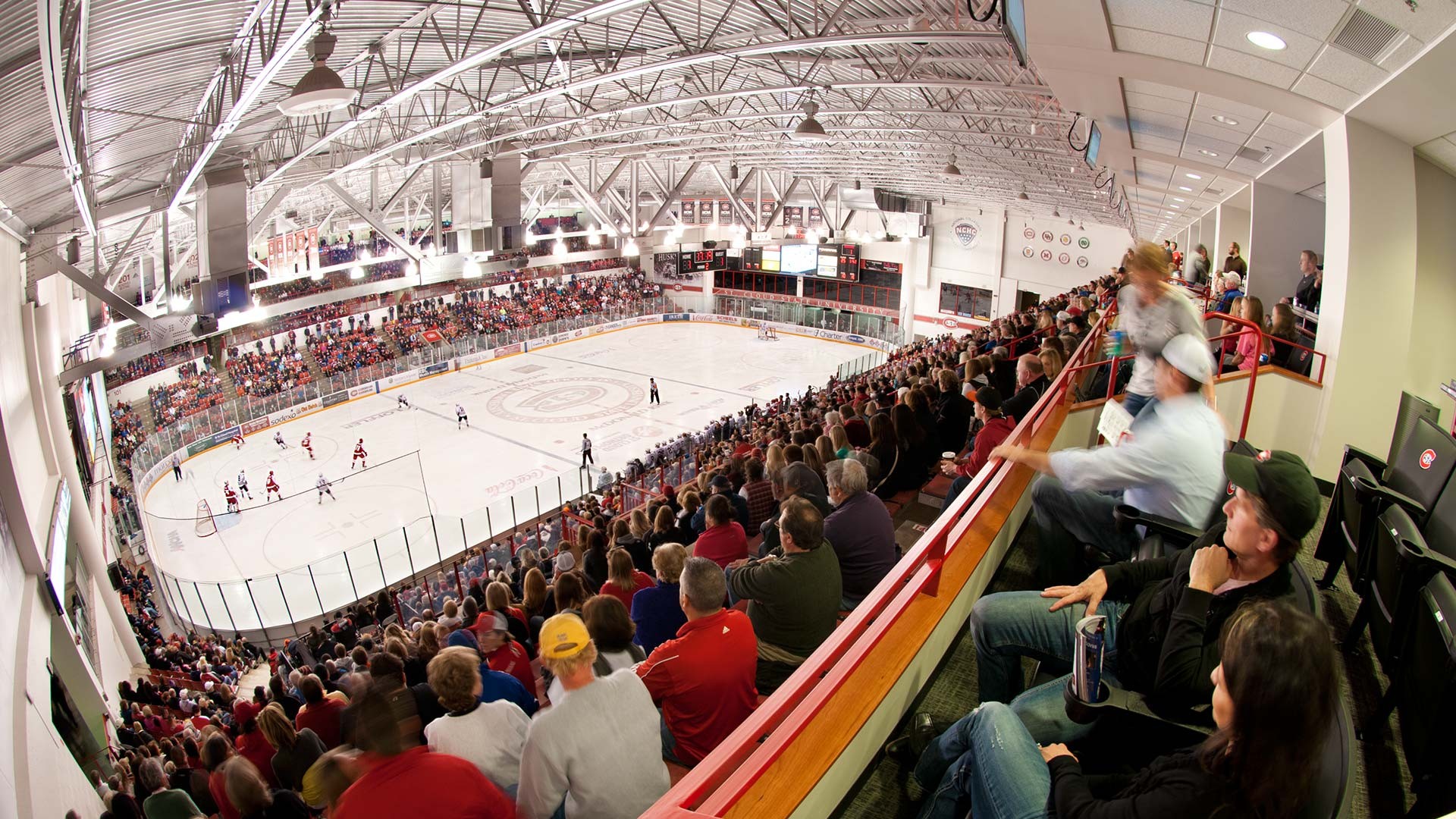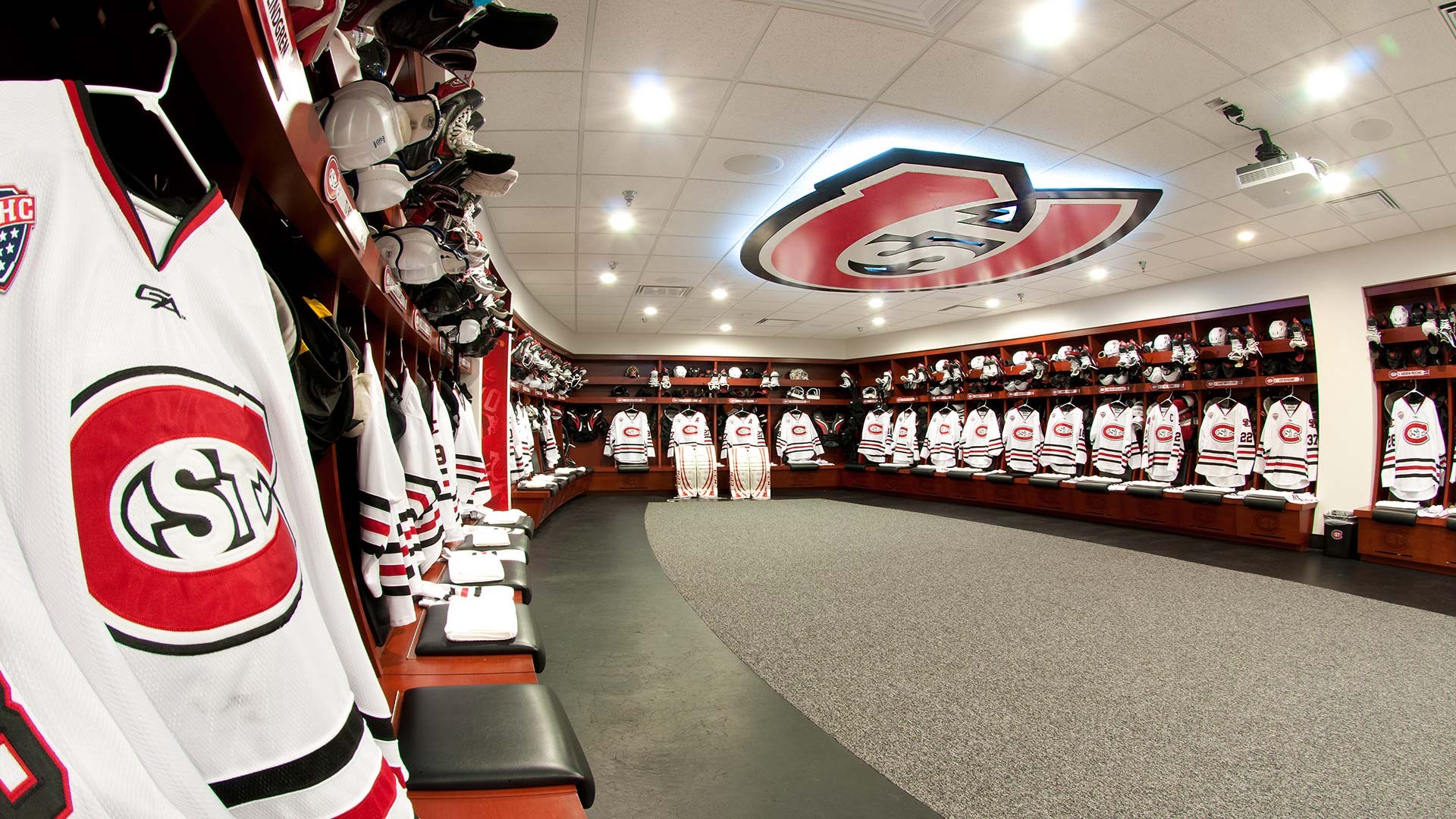 Photo Credit: JLG Architects
Location: St. Cloud, MN
Project Size: 50,000 SF
Project Cost: $14 Million
Completion Date: 2013
With acceptance into the NCAA Division I and the Western Collegiate Hockey Association, the original National Hockey Center at St Could State University (SCSU), built to meet the minimum criteria for the hockey program, opened December 1989.
Due to the team's success and increased event attendance, the center was in need of an addition and renovation expanding a predominately hockey-only facility into a multi-purpose event center. Many amenities were added to modernize the facility including improved branding, updated locker rooms, new training facilities, new offices, a spacious atrium entrance.
Steel frame and precast concrete decks were utilized for the floors while steel joists were used for the roof. A unique aspect of the new addition was the need for a seamless configuration to the existing structure where possible, while allowing for other parts of the building to be independent.
The renovation was finished in two phases so that the hockey season would not be interrupted. Completion of the two phases includes a four-story glass atrium and ticket lobby that transitions into the arena. Also included are offices, grand stairs to the concourse with restrooms and concessions areas, the Husky Den club room, university store, facility and team administration, team locker rooms, training areas, and a greatly improved press suite.
SIMILAR PROJECTS