---
MEDICAL CENTER – UNIVERSITY OF NORTH DAKOTA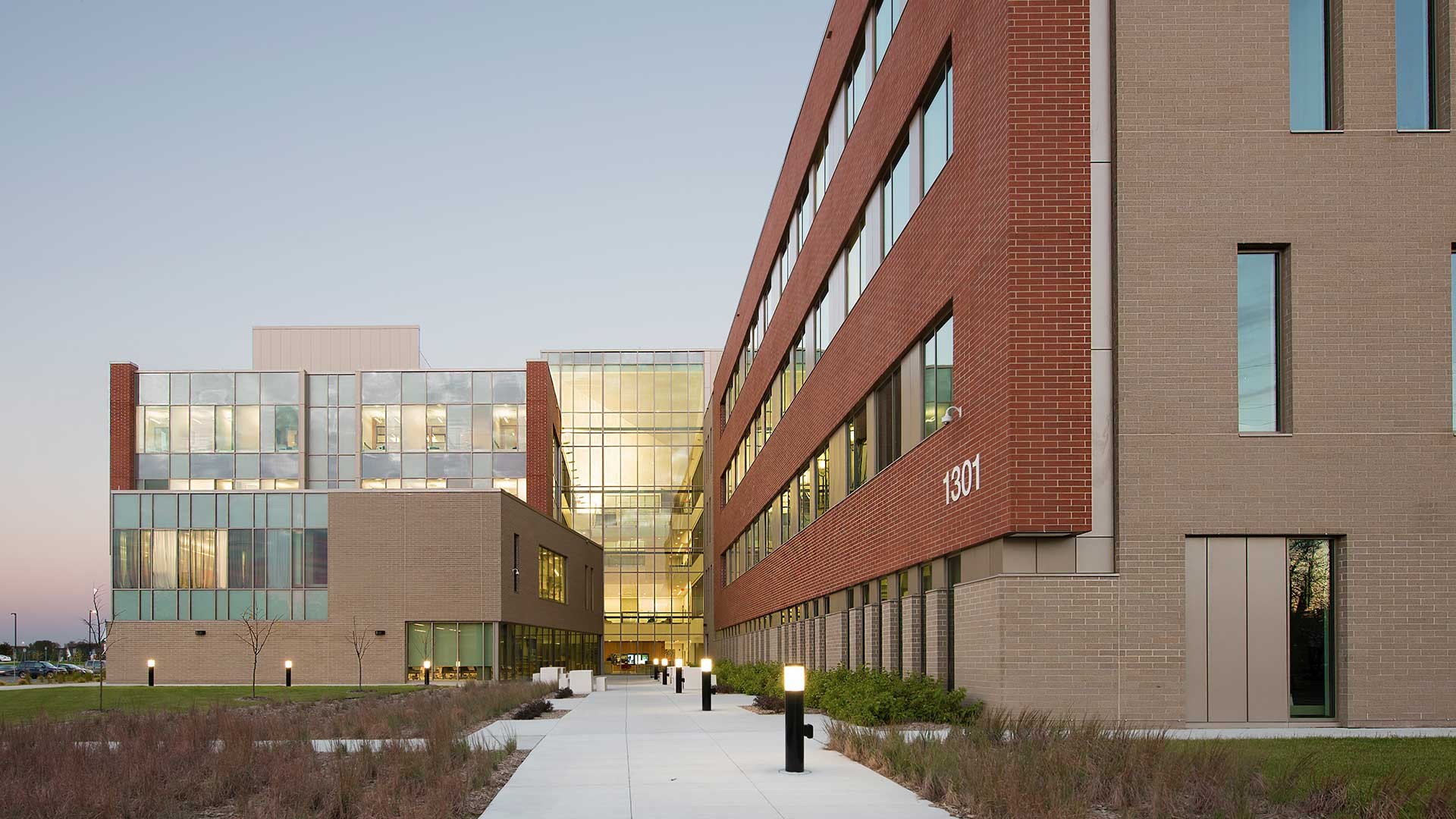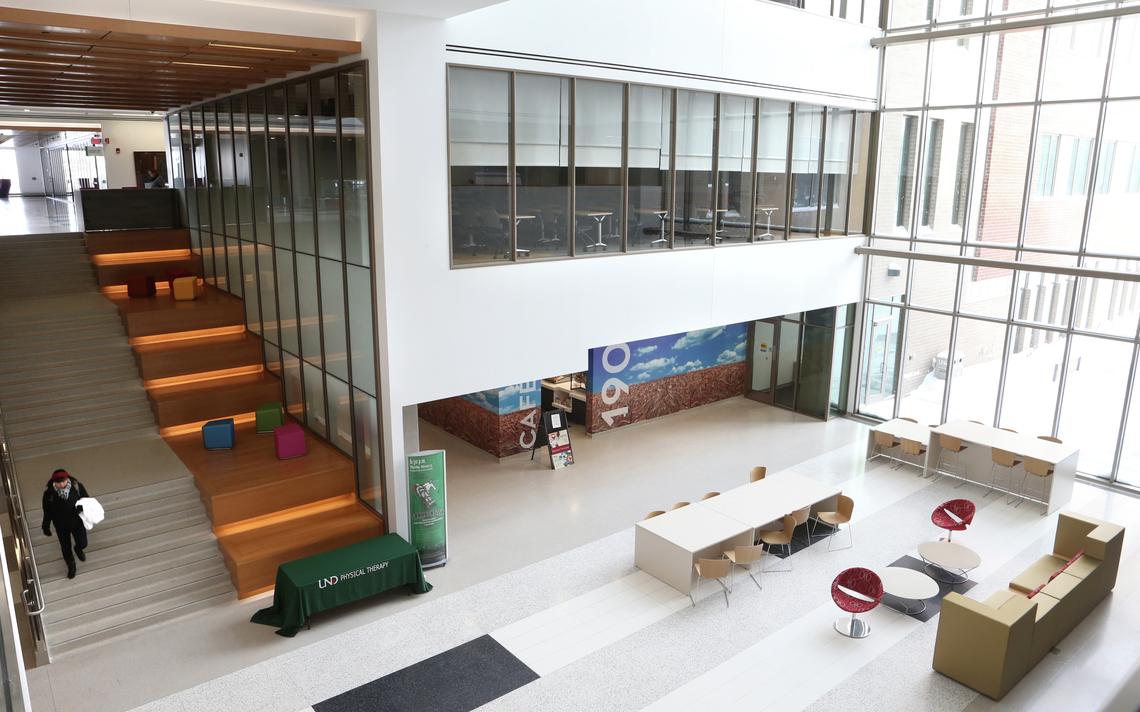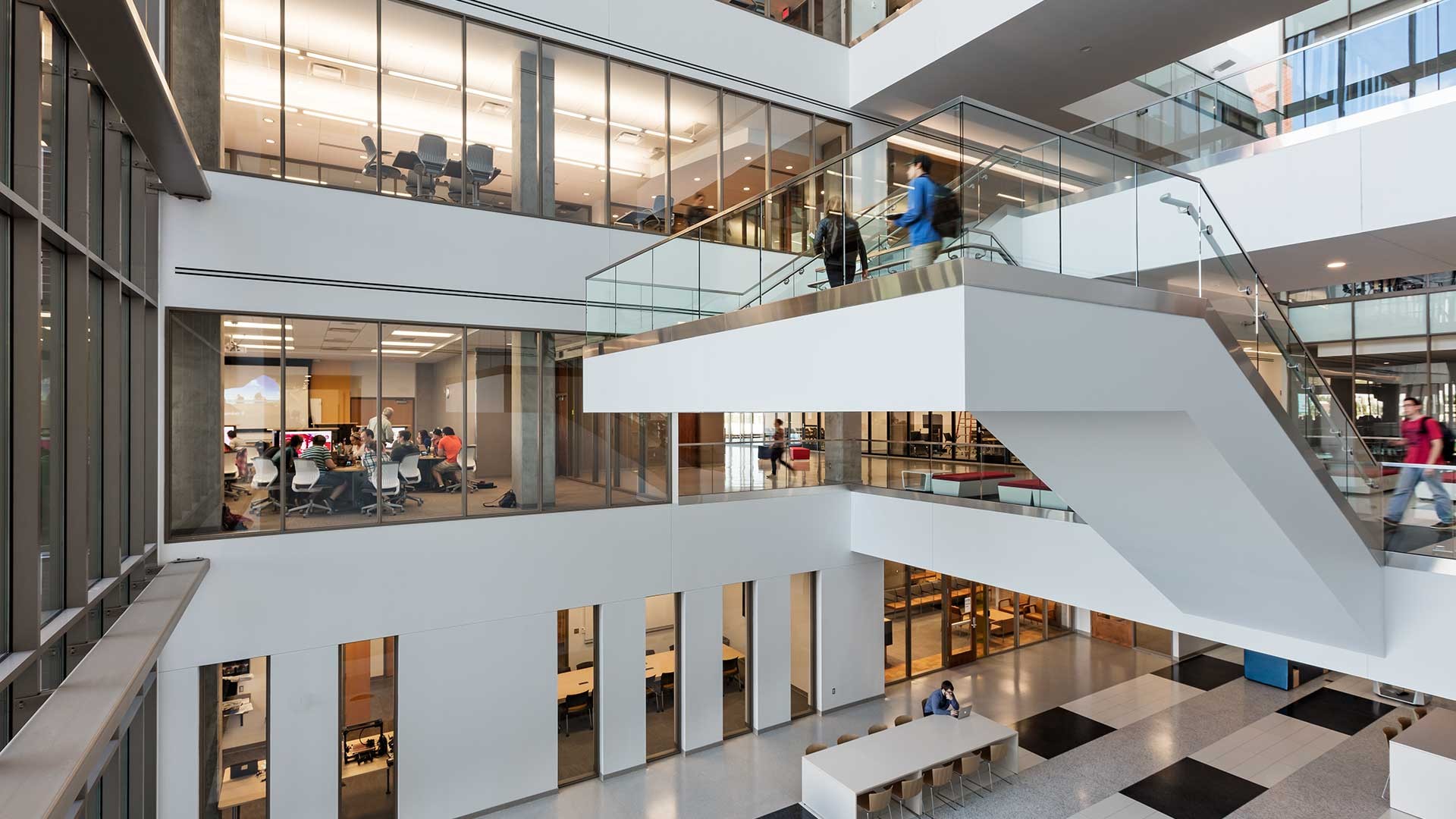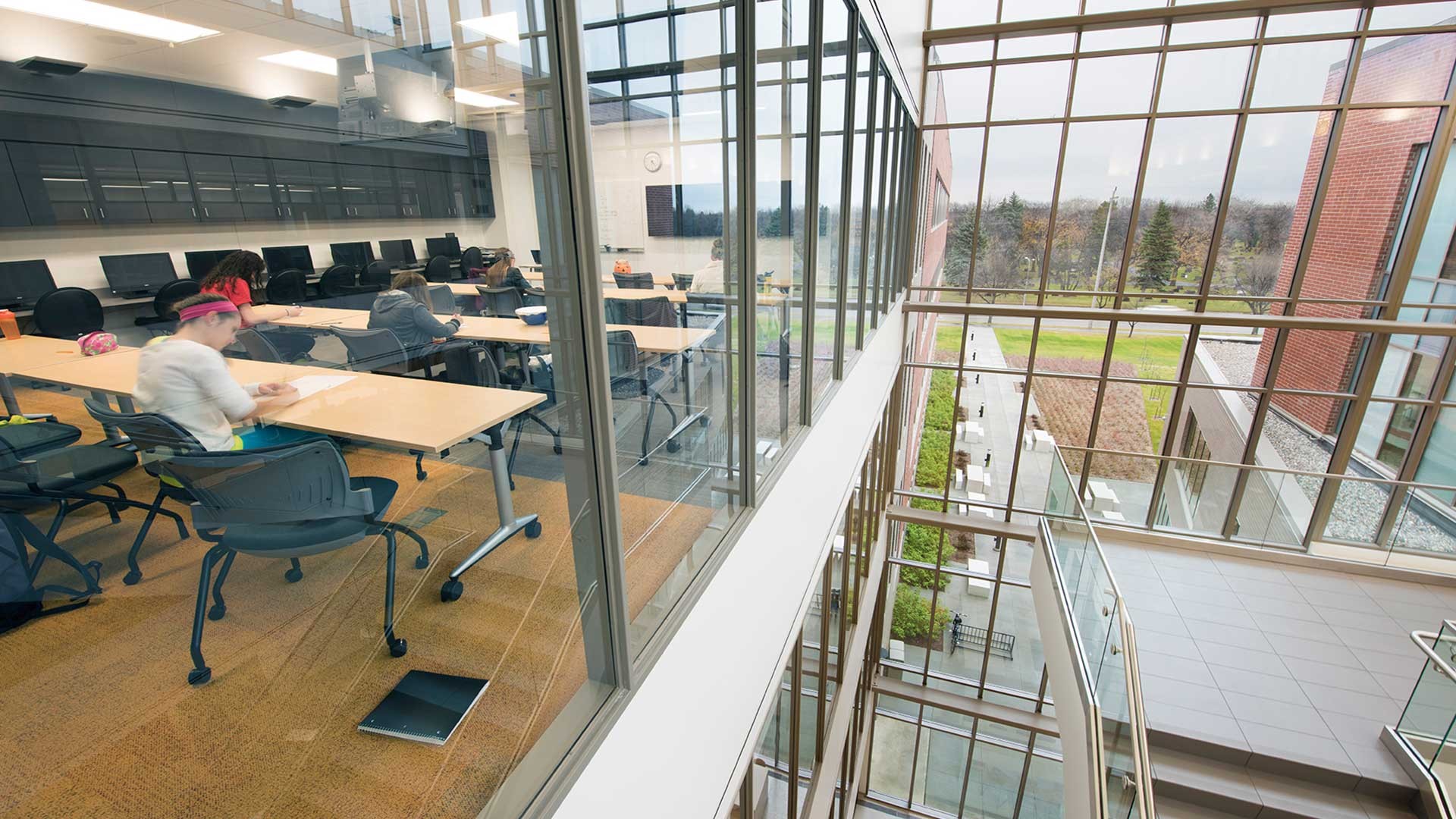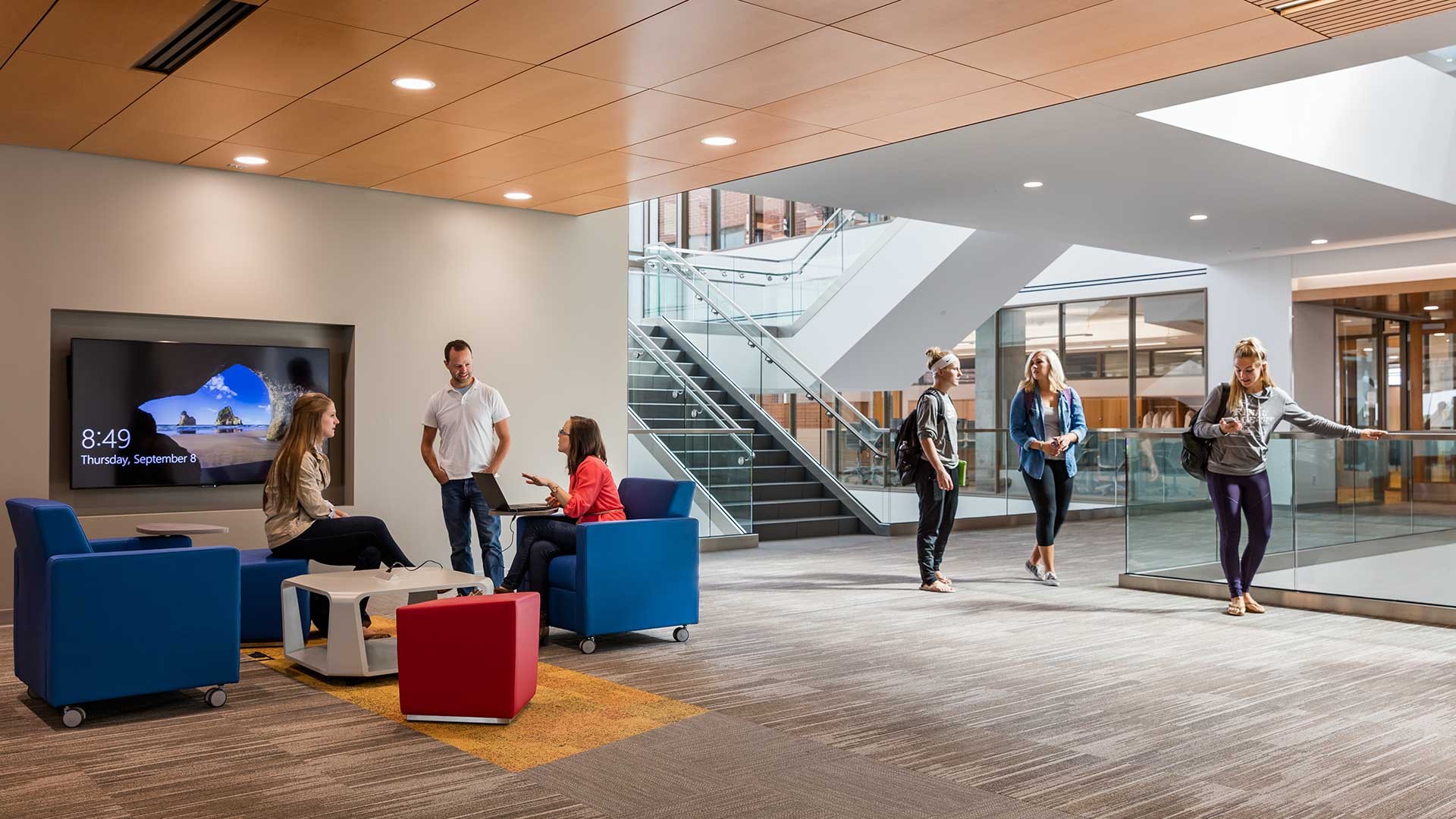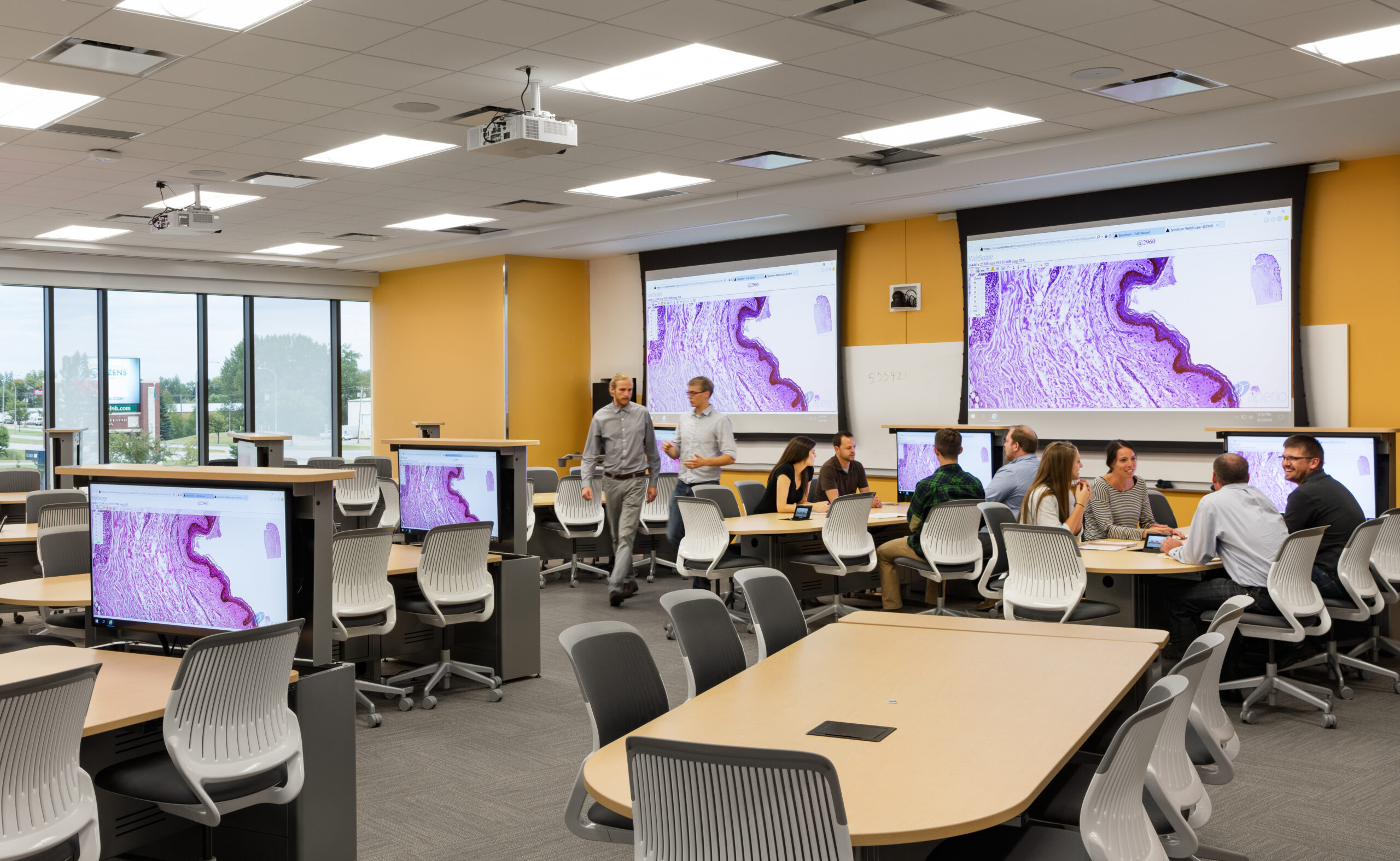 Medical Center at UND – Exterior
Medical Center at UND – Interior
Medical Center at UND – Stair
Medical Center at UND – Classroom
Medical Center at UND – Interior 2
Medical Center at UND – Classroom 2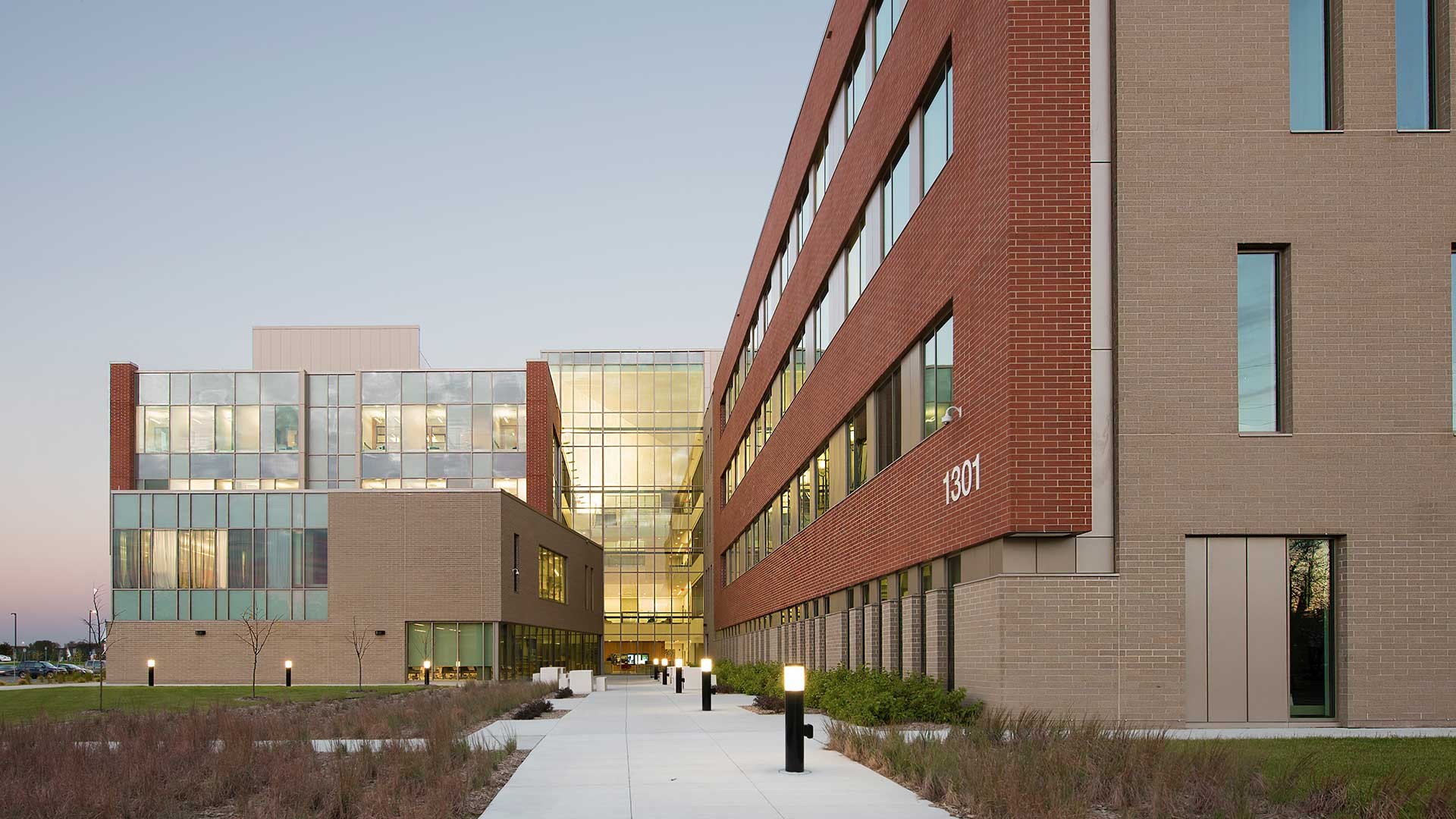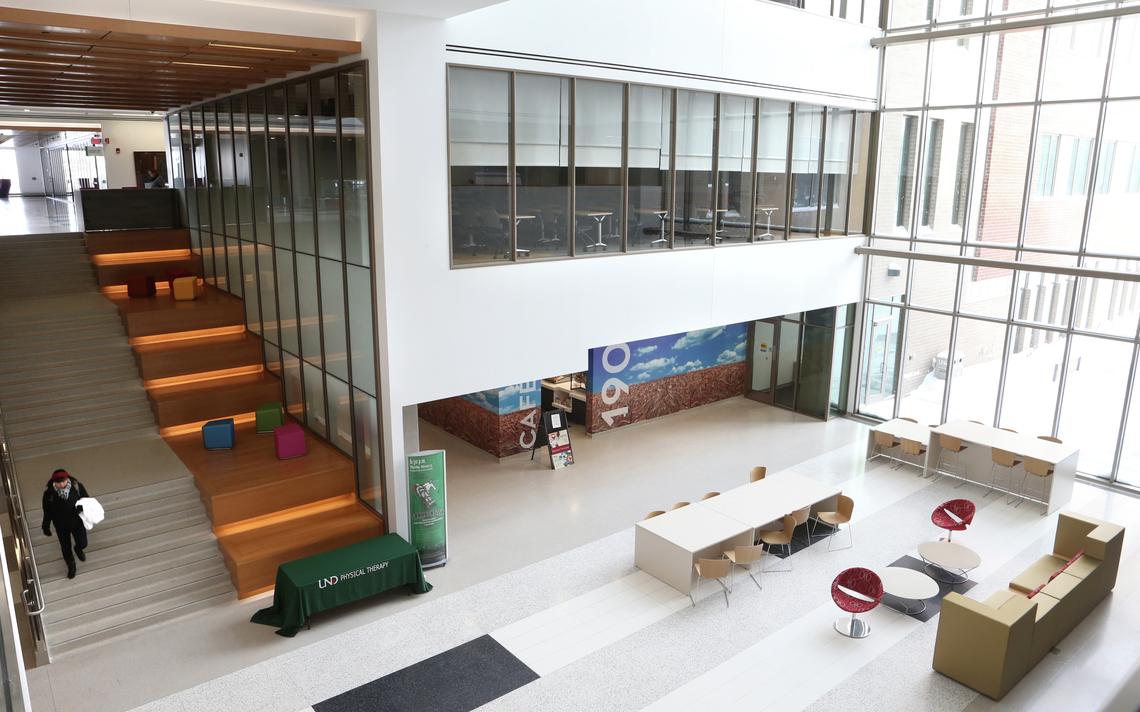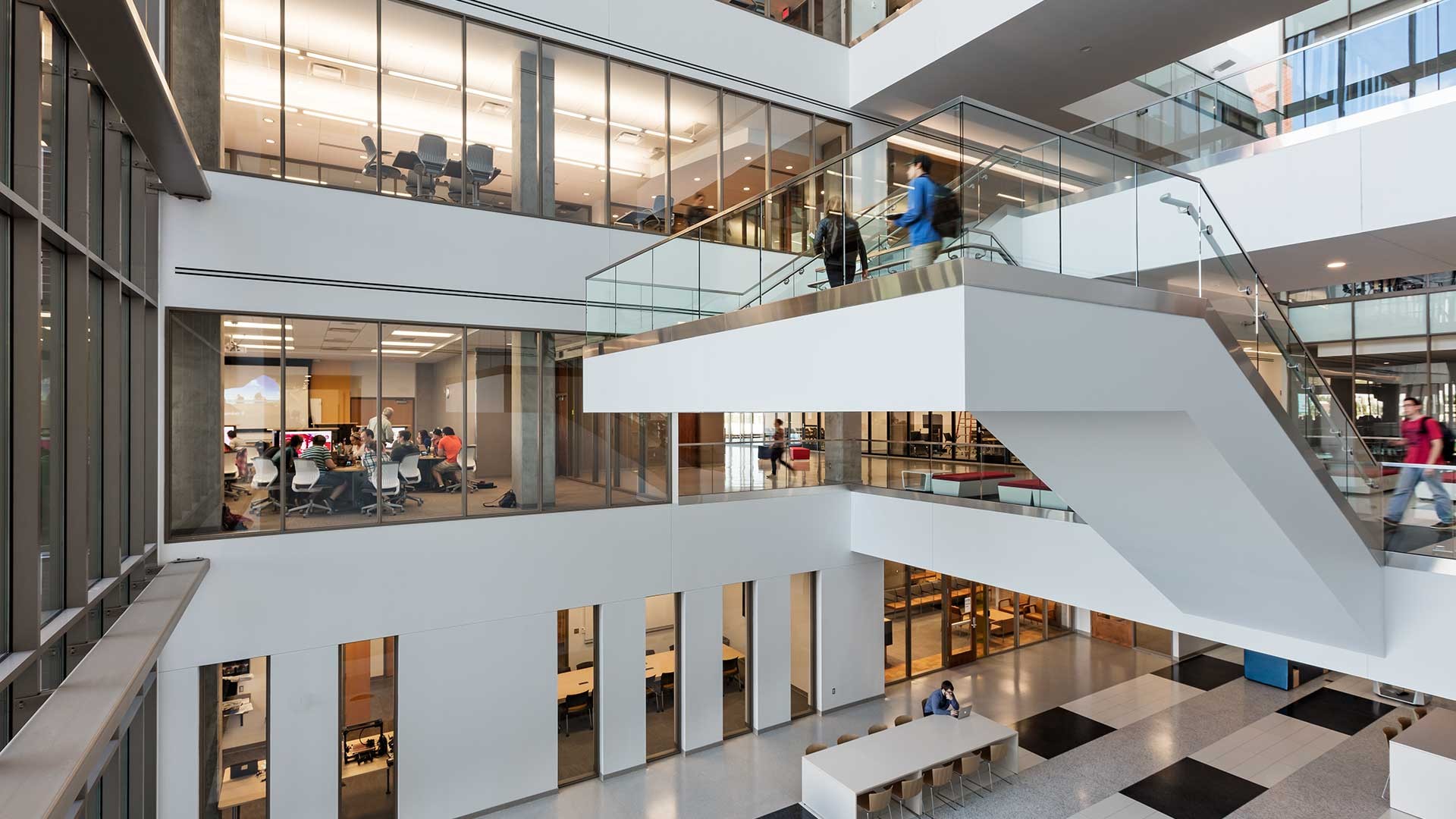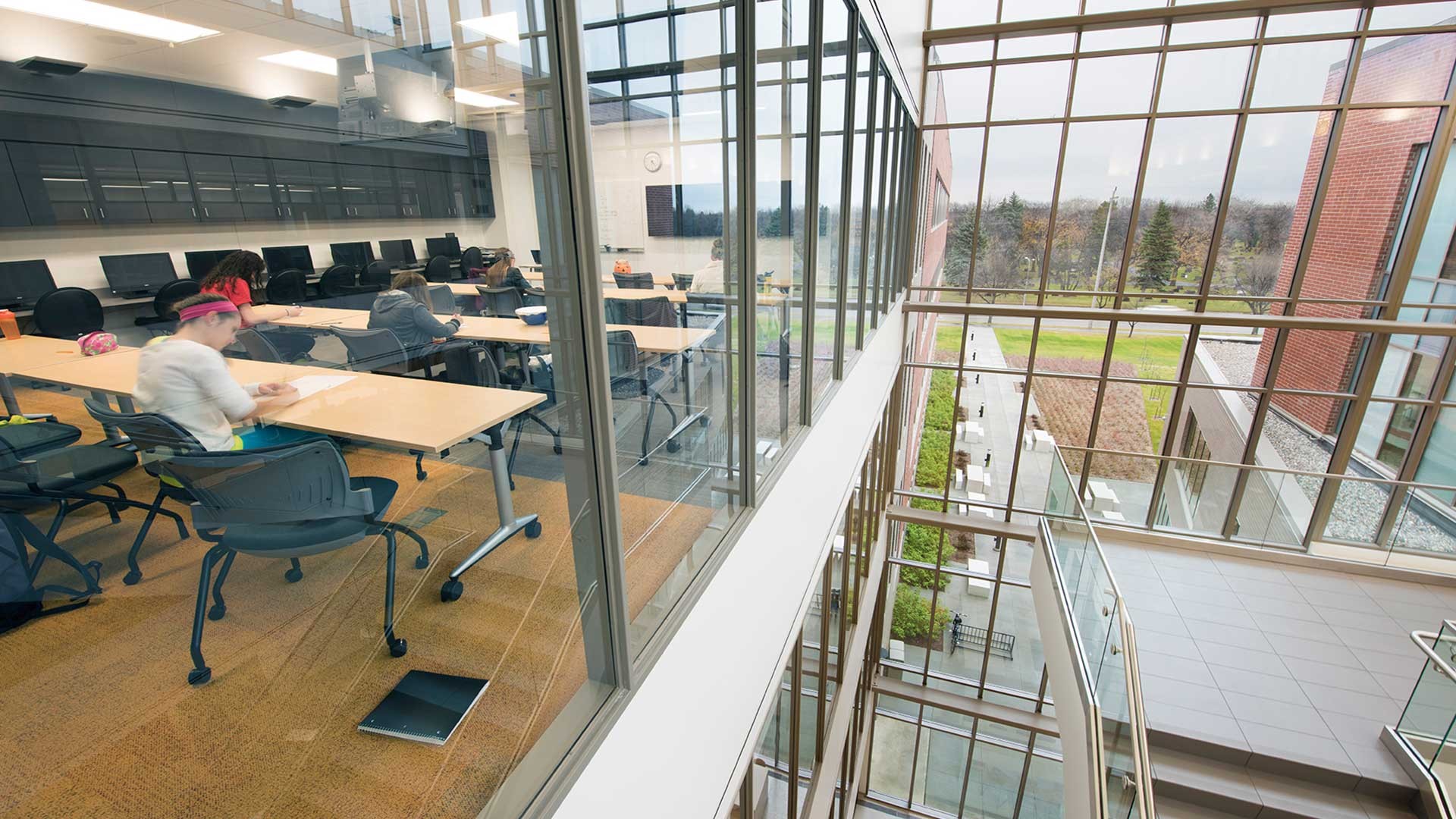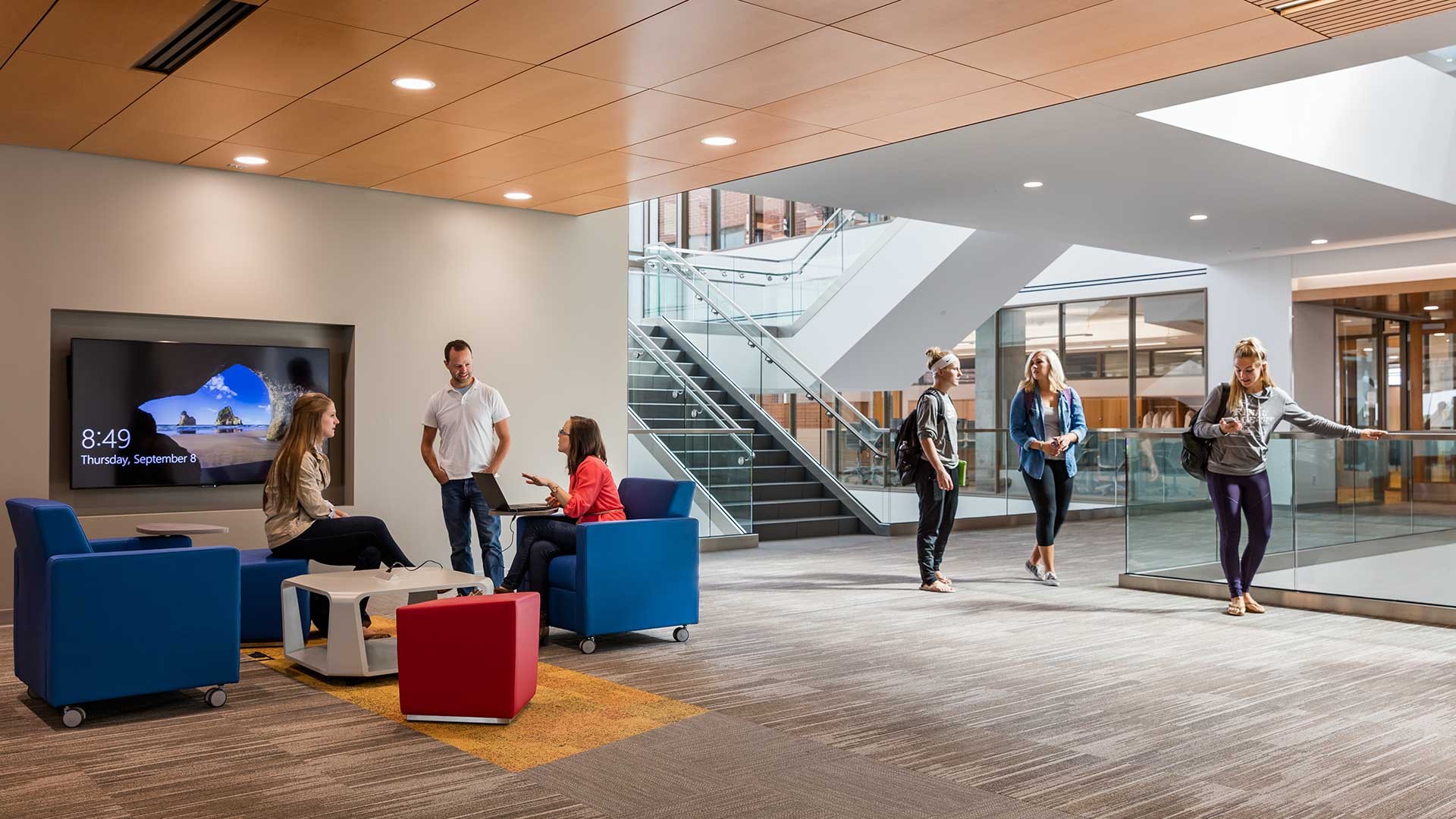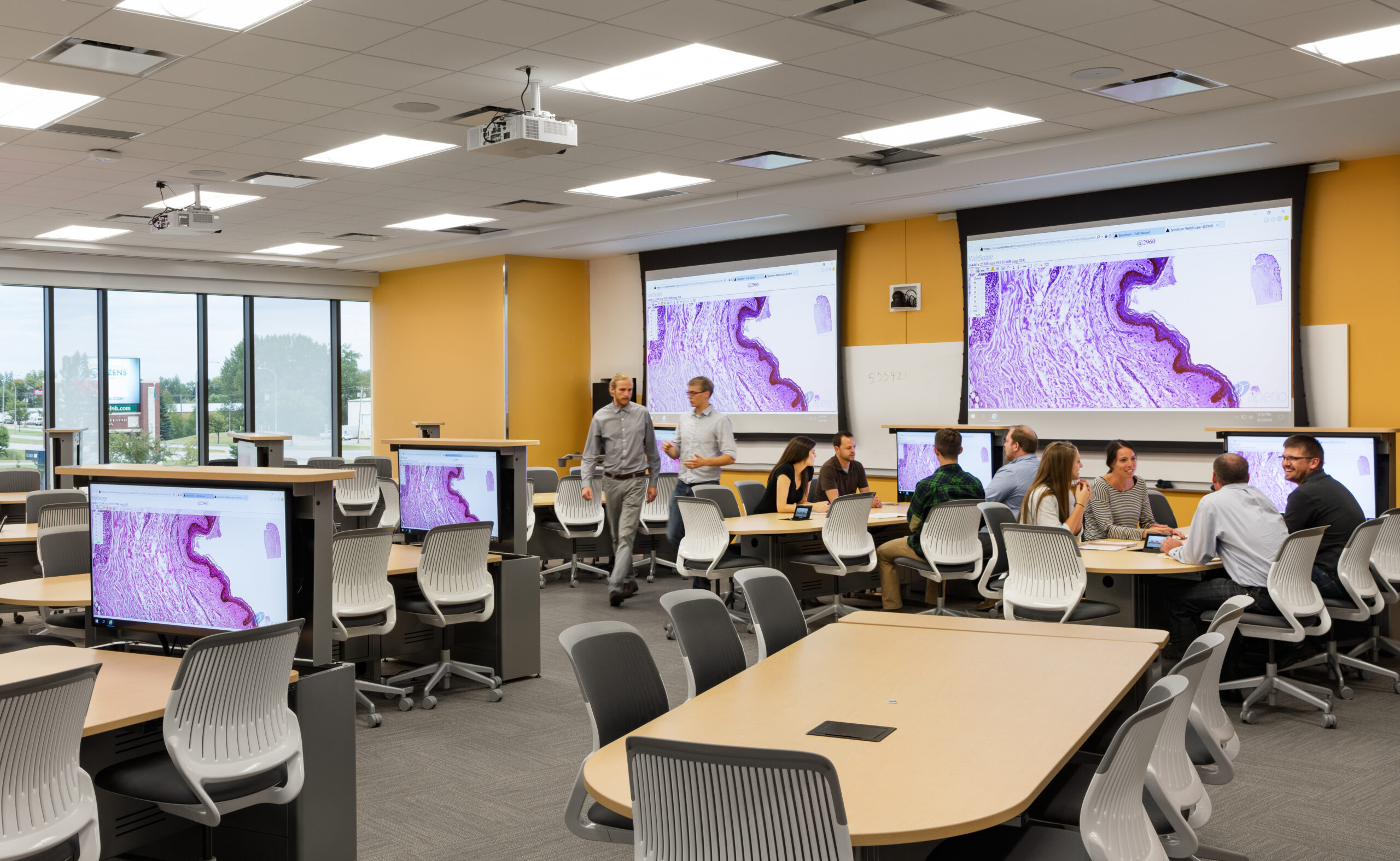 Photo Credit: JLG Architects
Location: Grand Forks, ND
Project Size: 375,000 SF
Project Cost: $129 Million
Completion Date: 2016
The five-level Medical Center allows the School of Medicine & Health Sciences to completely implement its Healthcare Workforce Initiative.
The project includes a main building with two wings. The center building holds a lobby surrounded by various classrooms, small-group rooms, an auditorium, simulation center, anatomy labs, and learning communities. The east wing is for faculty, staff and administrative offices, and the west wing for research. The fifth floor supports a mechanical penthouse.
Unique to the project are the two cantilever stairways in the atriums.
The entire structure is cast in place post tensioned concrete. A deep foundation system consisting of 350 driven steel pipe pile was used to support the building.
SIMILAR PROJECTS
Altru Health System
Essentia Hospital and Addition
Memorial Union – University of North Dakota
Nistler College of Business & Public Administration – University of North Dakoata